FRESHLY WHIPPED – 4 & Rotary Nationals – Drag Racing
So onto the Drag Racing section we go. With Day 1 over and all of the cars on their way back home, the Drag Racing started up on the Sunday.  With the 4 Australian dragsters over, the day was hyped up to be huge. Sadly with the weather being off and on this put a hold to some of the action.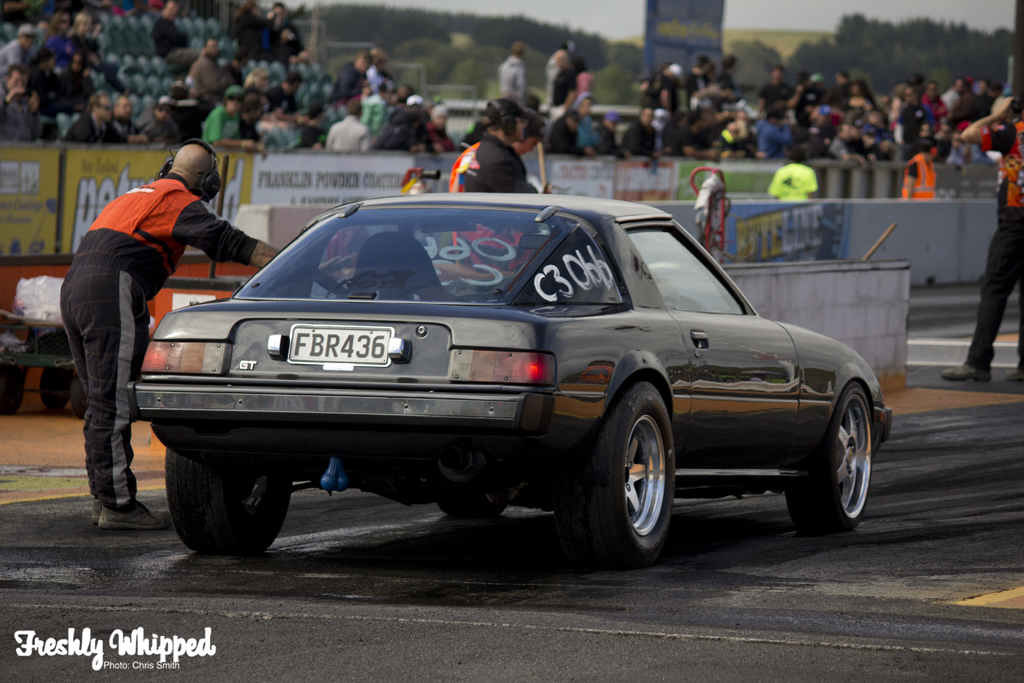 This classic RX7 looked rather classy waiting to slaughter the rear tyres.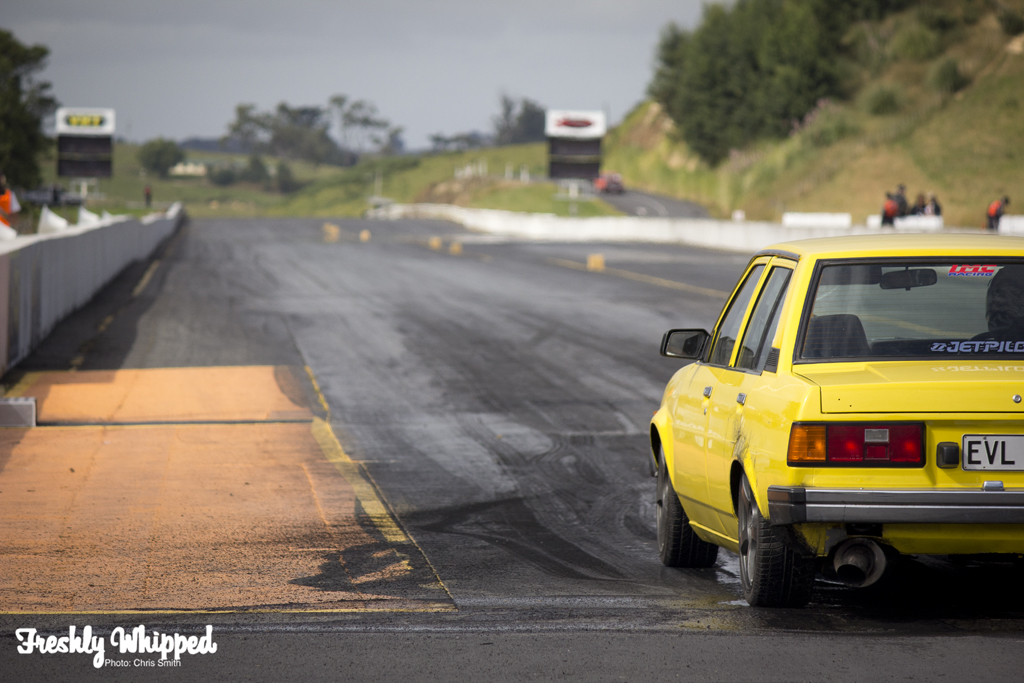 This little DX Corolla had a 12A dropped into it and seemed to prefer doing skids than actually racing, with the rear guards getting blacker and blacker by the end of the day.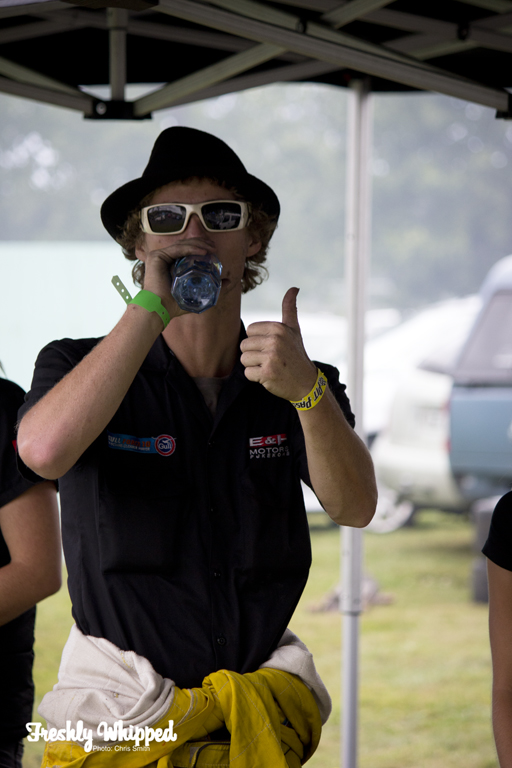 The homie' Cam Vernon was getting amped up to get out on the track with his R32 all set up to kill the 1/4 mile track.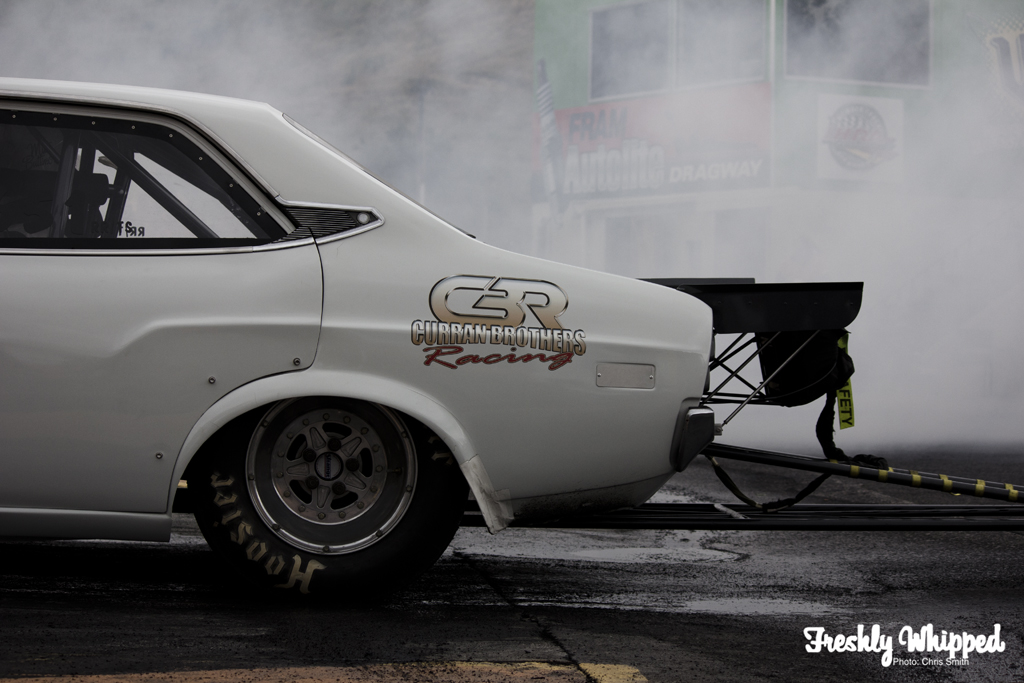 If you see  a CBR sticker, you know sh_t's about to go down.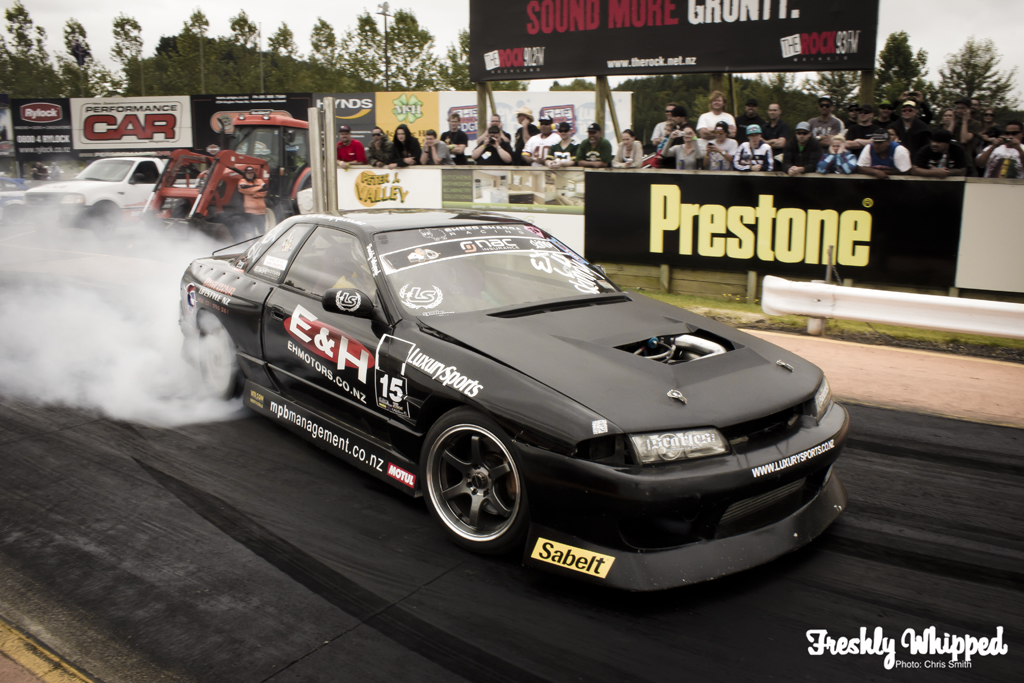 Putting on an impressive burnout, Cam seemed to be going fine to start with. Sadly with his launch control having a fit he ended up with a bad start.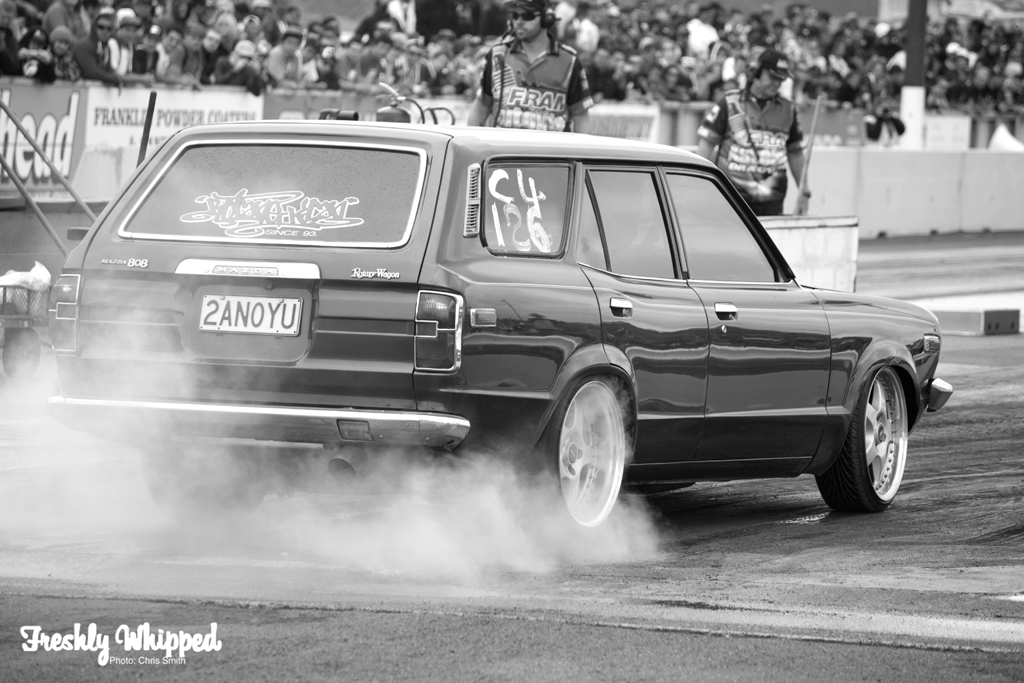 As you may have noticed, we have a huge following for Rotary cars in NZ and this event was no different. Wagon's such as this 808 wagon are always tidy and produce good power from their rotary engines.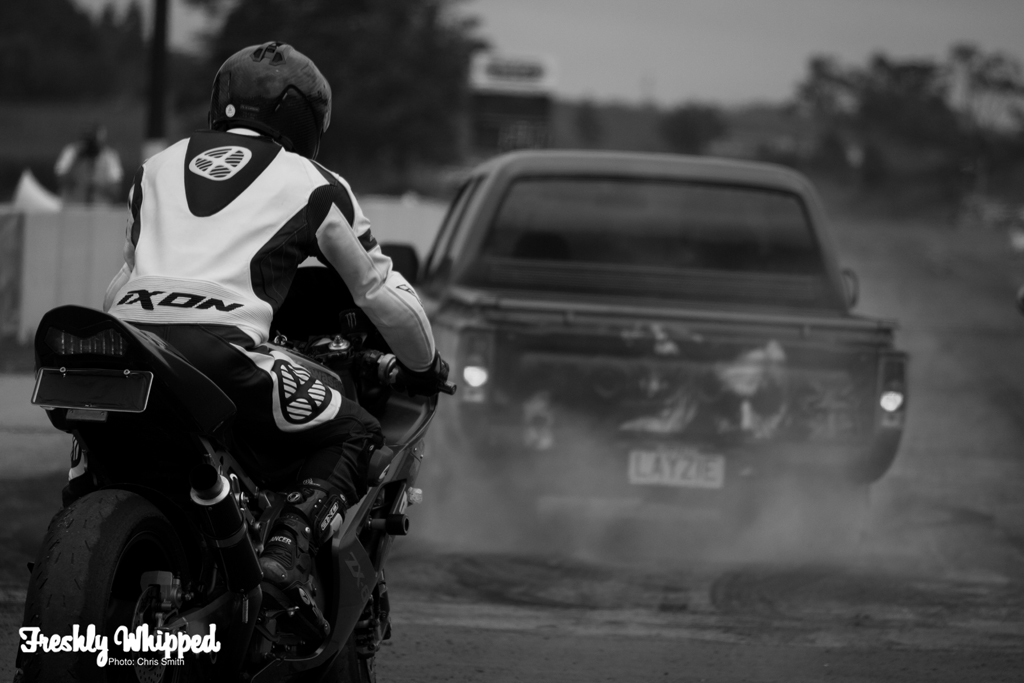 Although a drag day primarily for cars, bike's were also out to compete with many putting down scary fast times.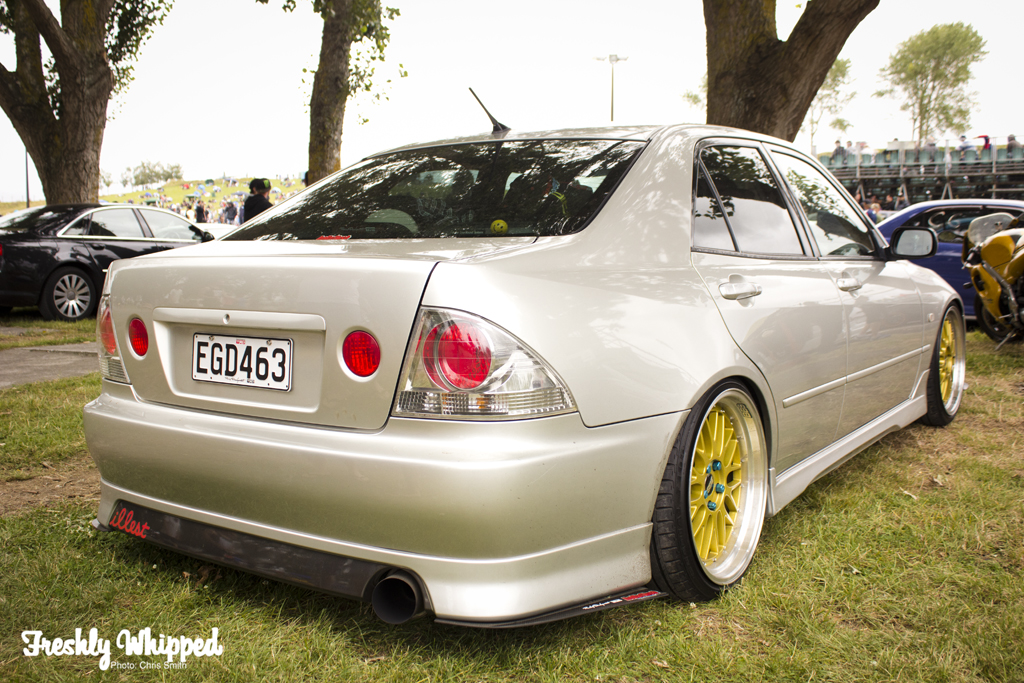 I keep seeing this particular Altezza rolling around Pukekohe all the time. Love the wheels, love the height, just a damn good example in general.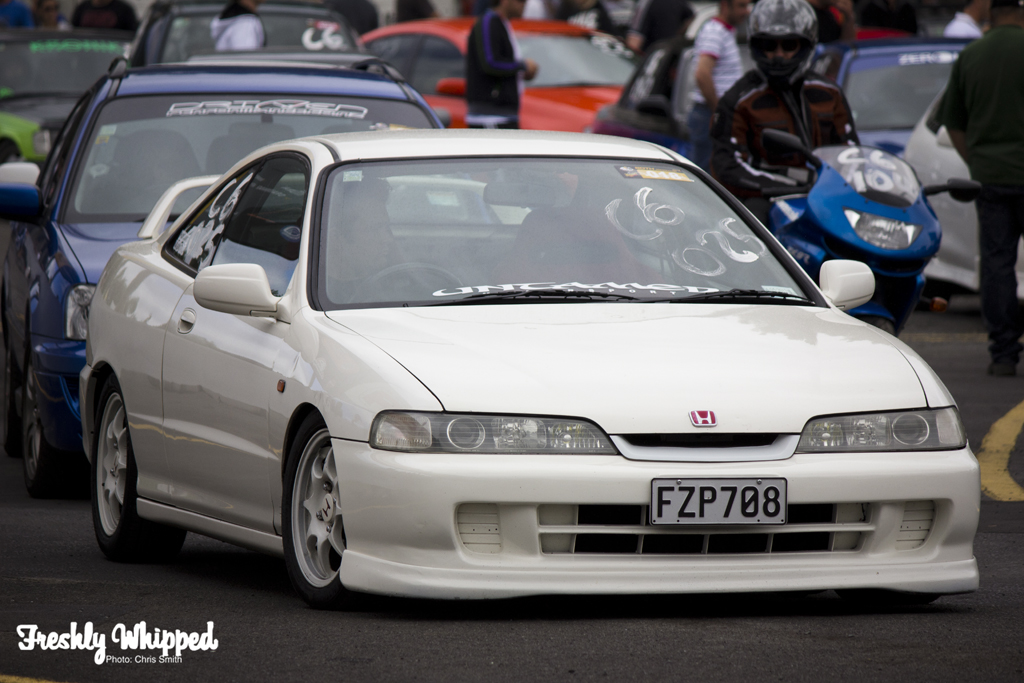 Clean Integra Type R's never fail to impress.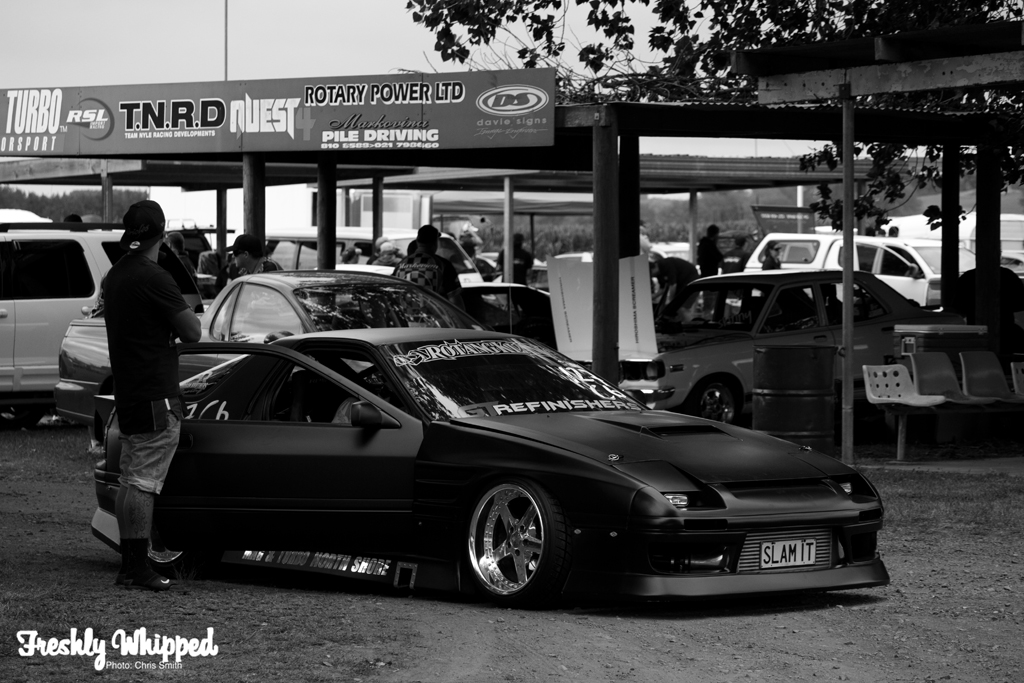 After getting a tonne of attention around the world from Taryn's Hellaflush feature, this car seems to be showing up quite often. Love the Equips.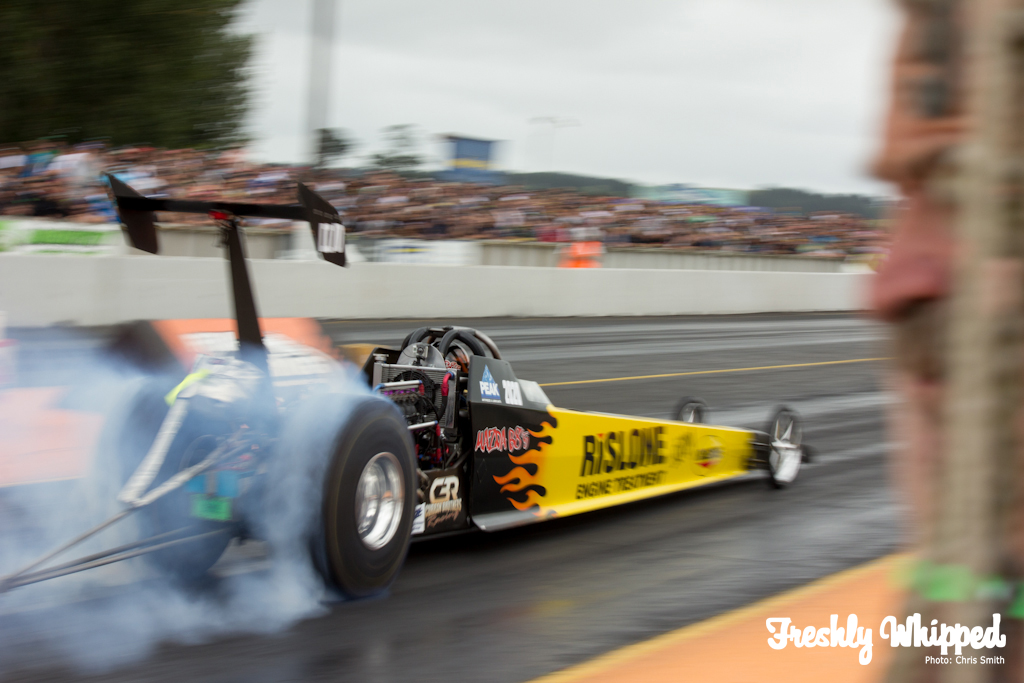 Mazda B8′s. Hah.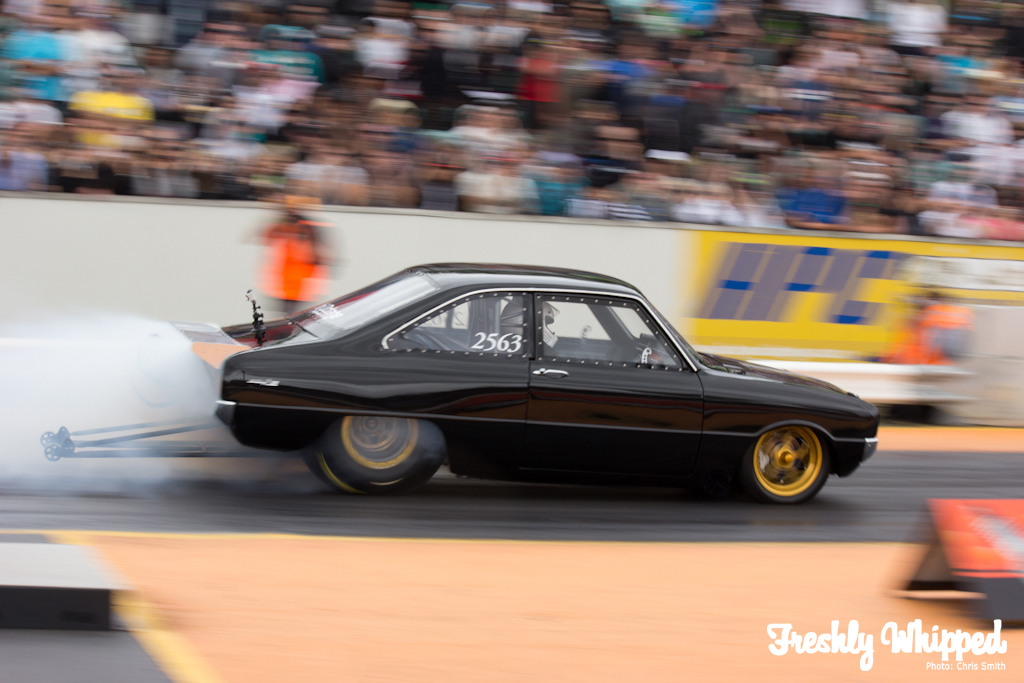 The High Octane  Mazda R100 from Australia managed a 7.8 pass down the straight – not bad for a little Mazda..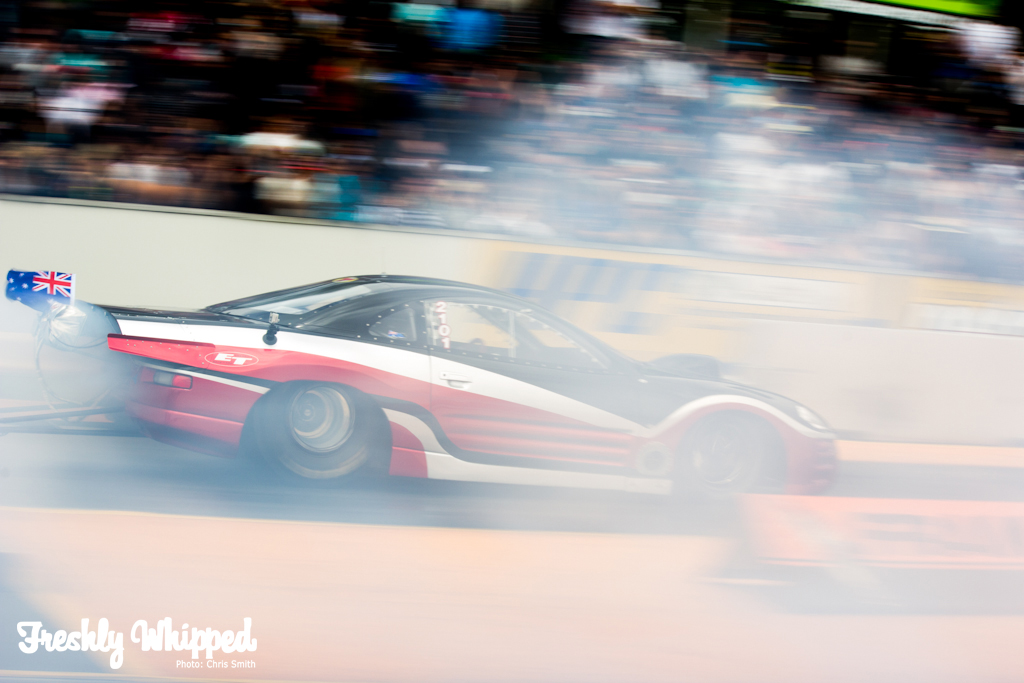 The Australian Eclipse was looking mighty smart after it's crash a few days prior. Thanks to the work of Grant at GT Refinishers, the car is back up and looking great.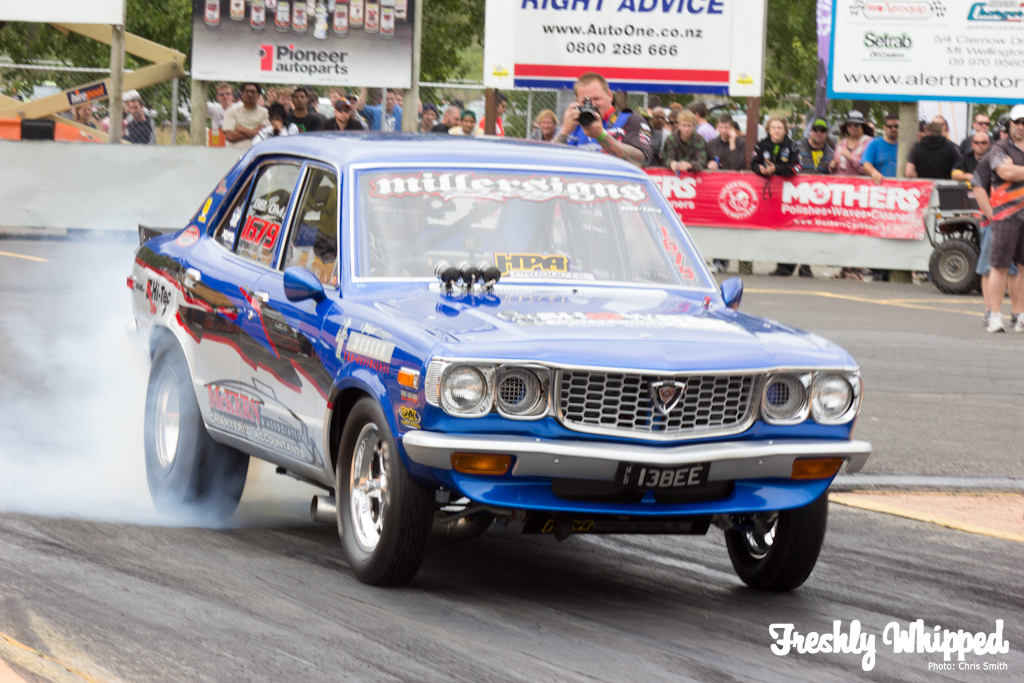 More Australian goodness..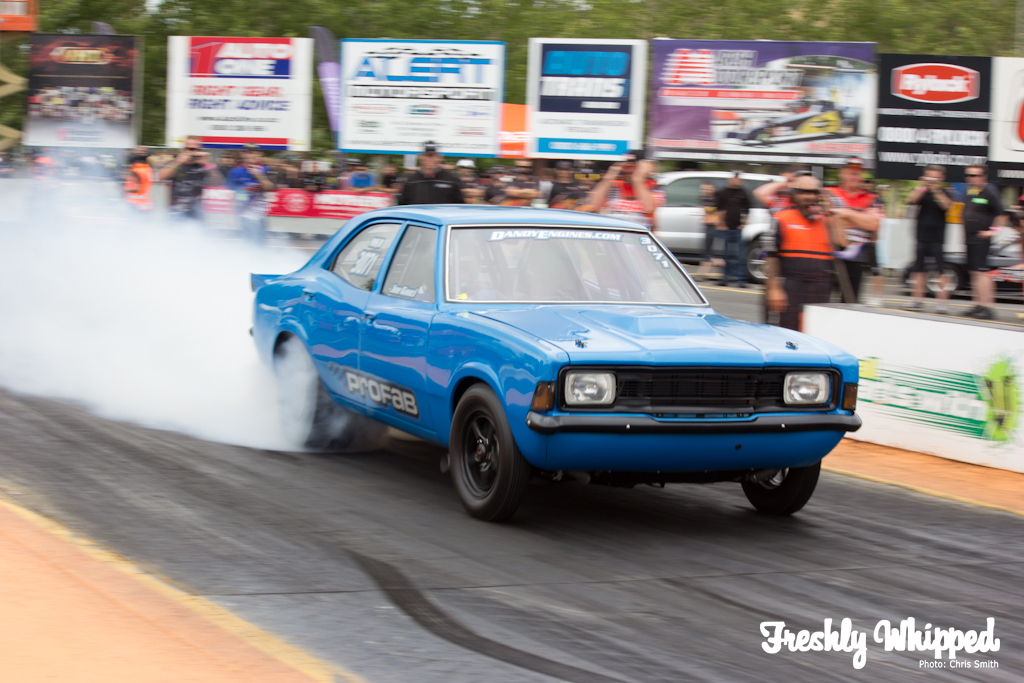 V8 Twin Turbo – They do it big in Australia from the looks of it.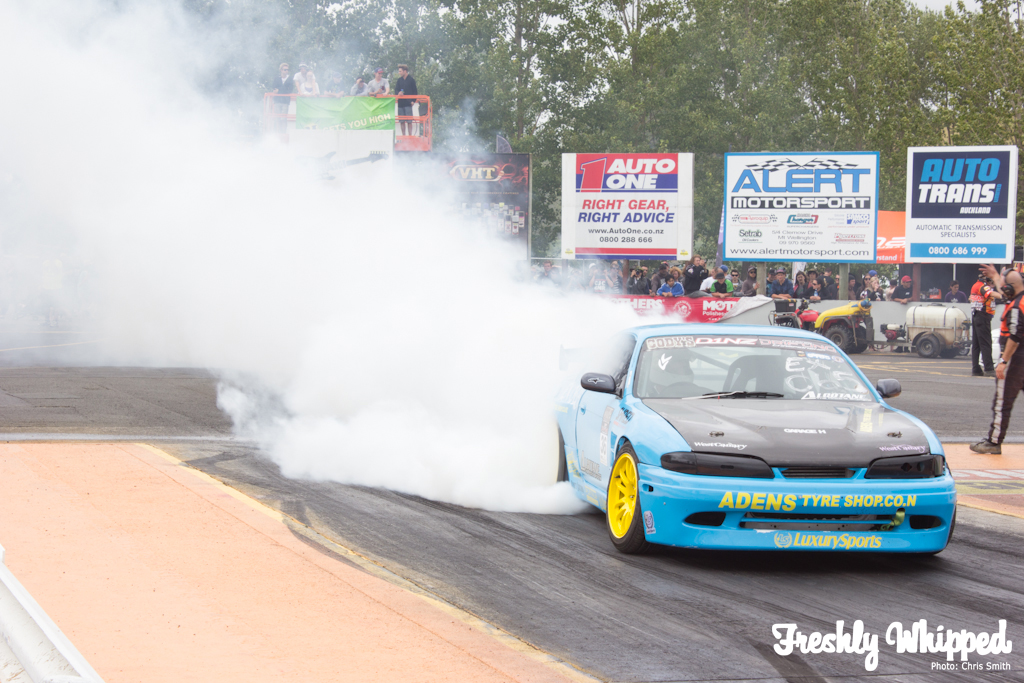 And last but not least some drift cars gave it hell out on the strip with Brad Lauder's S14 lighting up the tyres with ease.
Check out 4&Rotary's website for more info.
-Chris