FRESHLY WHIPPED @ YOKOHAMA WORLD TIME ATTACK x FORMULA DRIFT 2014
Apologies for our lack of content lately, unfortunately work and study has been getting in the way of producing anything as of late. If only this was a paid gig… Anyhow, waaaay back in October we jetted on over to Sydney for Yokohama World Time Attack Challenge and Formula Drift. An annual event held by Superlap Australia. Here's a quick little round up for ya.
\r\n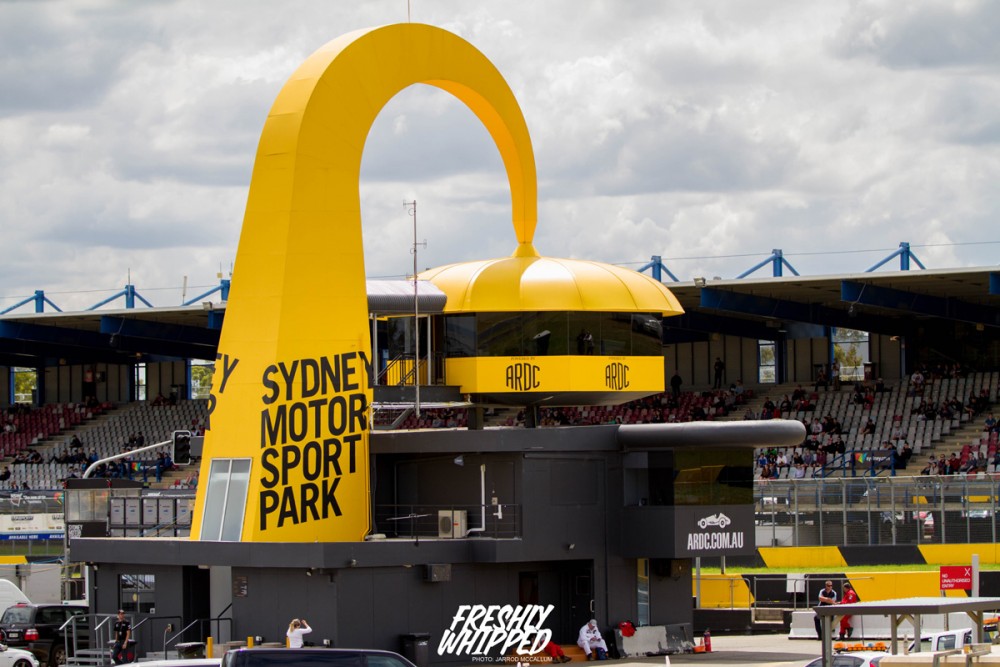 \r\n
 Sydney Motorsport Park plays host to this event each year. A spectacular venue with various different track layouts, a huge skid pan and also a figure of 8 drift track.
\r\n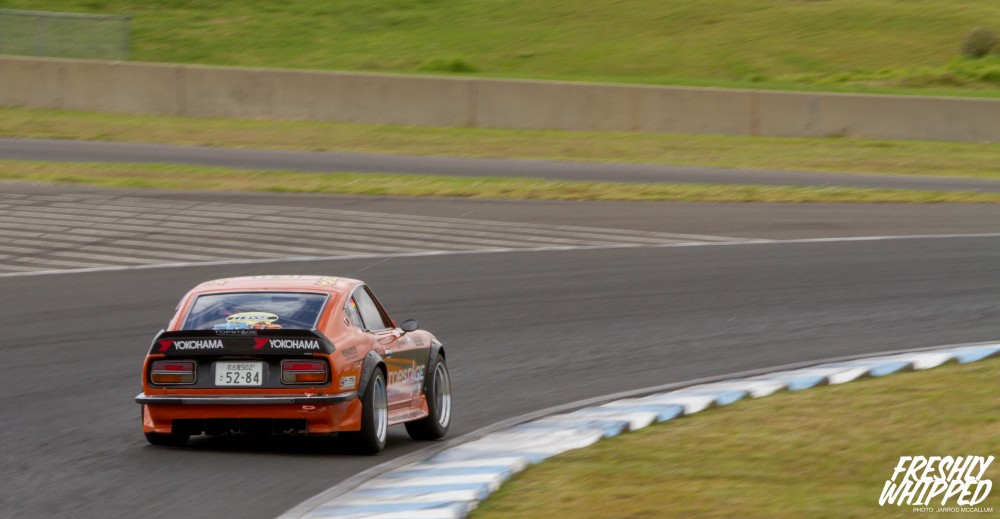 \r\n
The Time Attack cars came in many  shapes and sizes, with Top Stage Racing having taken a different approach than most other competitors in the Open Class by using a Nissan 240Z as their weapon of choice.
\r\n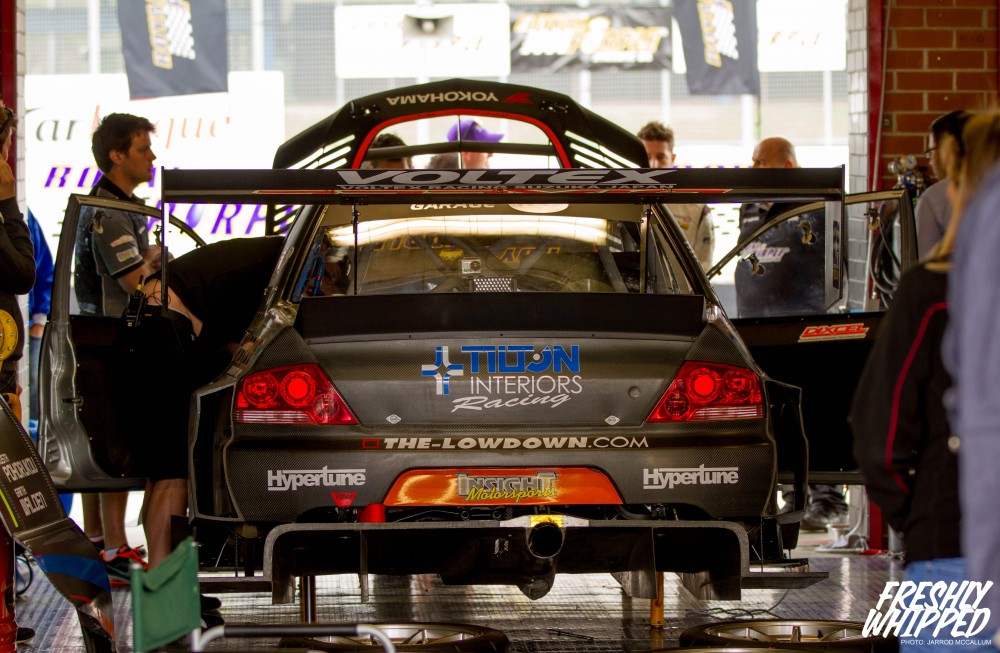 \r\n
 However the boys over at Tilton Interiors have gone with the widely used Mitsubishi Evo chassis for their Pro Class car as they hunt for consecutive titles.
\r\n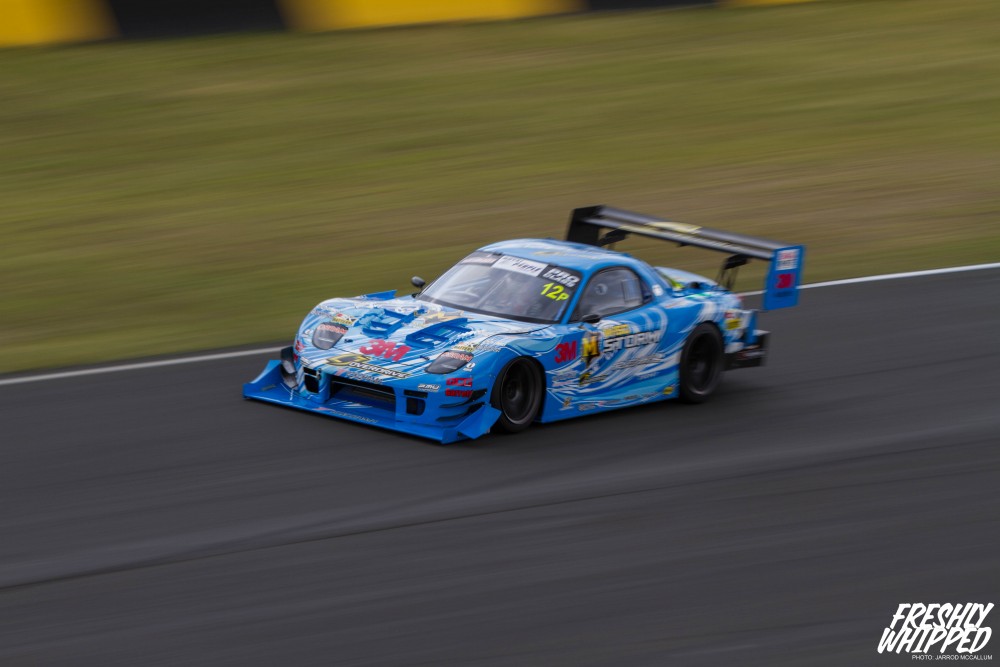 \r\n
To put things in perspective for you guys, the top cars are lapping the track at anywhere between 4 to 6 seconds quicker than a V8 Supercar!
\r\n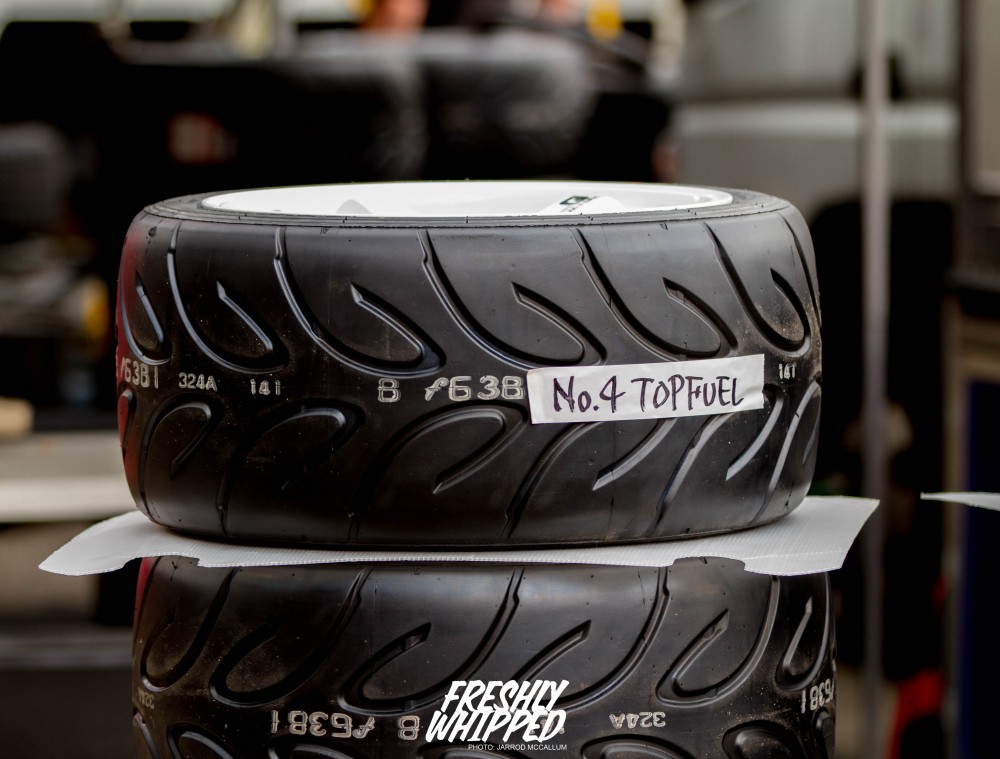 \r\n
Not to mention they also go through a set of these bad boys in just 3 laps, with only 1 lap being full hammer down. And we all thought putting tyres on a drift car was an expensive exercise…
\r\n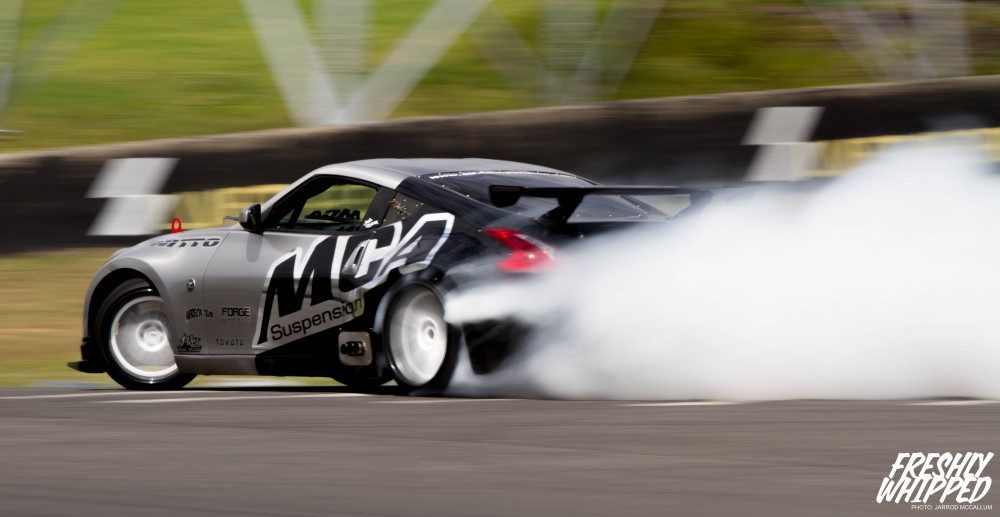 \r\n
Did someone say drift car?
\r\n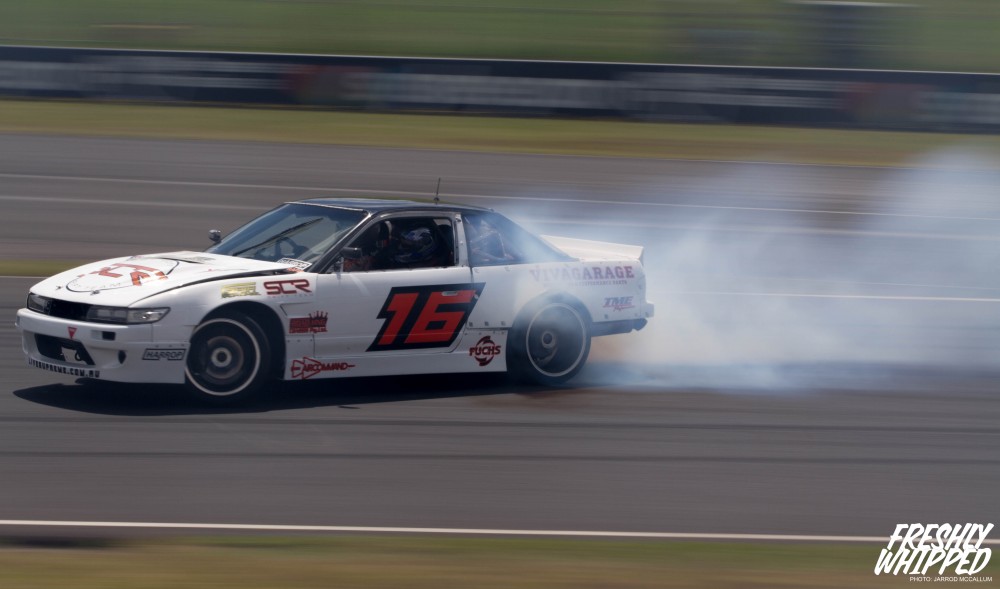 \r\n
During the Time Attack lunch break the drift lads were let loose and had free reign of the whole track. The first corner is bloody fast and takes a lot of commitment following a massive manji down the front straight!
\r\n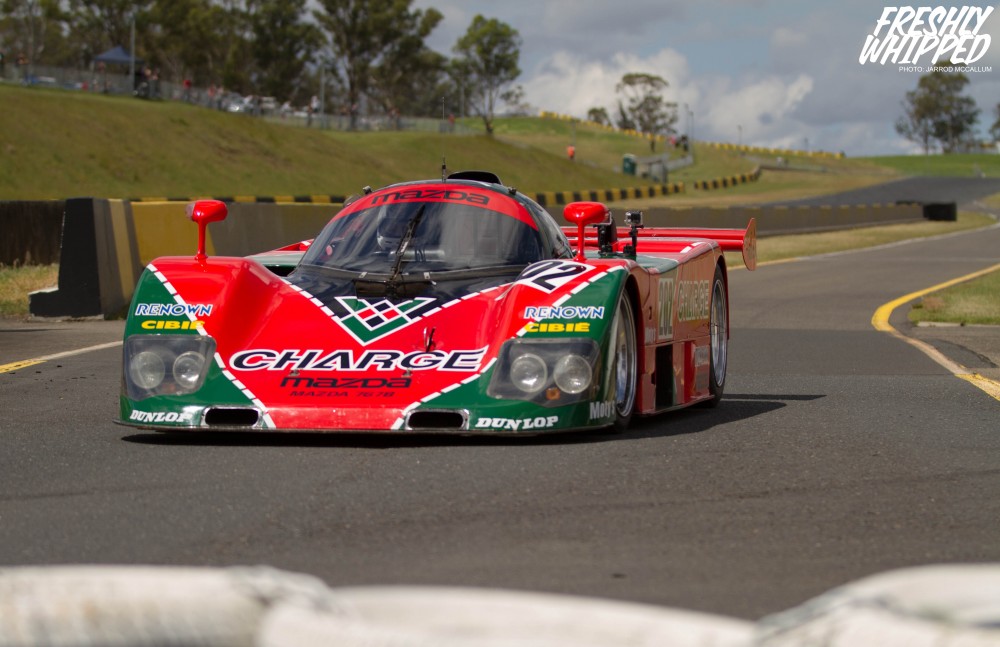 \r\n
The lunch break also allowed Senji Hoshino to take his Mazda 767b out for a few demo laps. He didn't hold back either, setting some good lap times, not that anyone was paying attention. The sound of the 13J motor was just unbelievable. Hearing it roar down the front straight with the sound amplified by the main grandstand is something I wont forget in a long time.
\r\n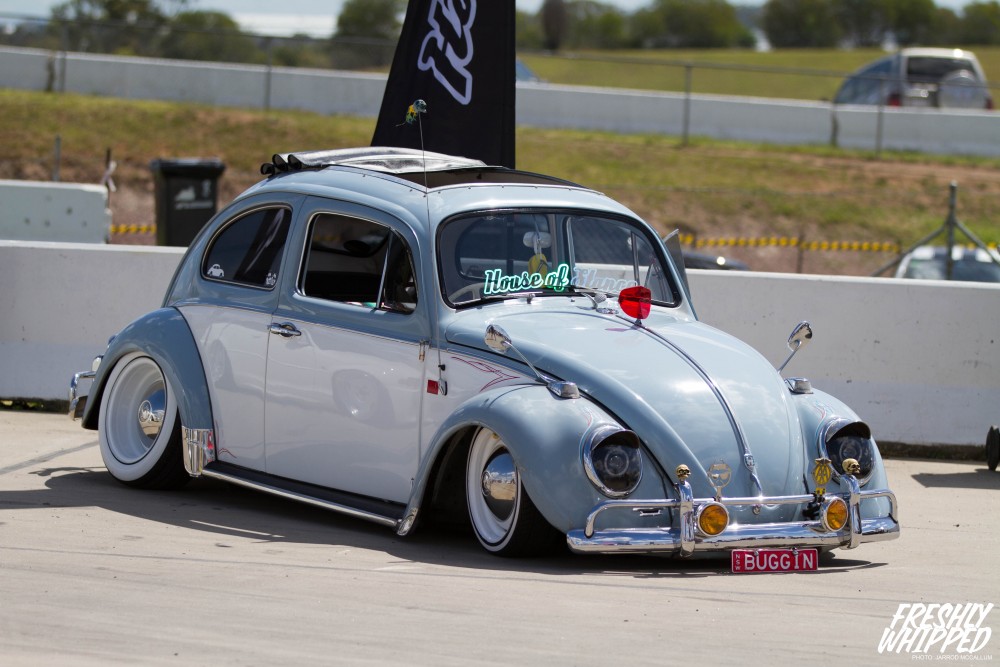 \r\n
Off the track there was loads of stuff to look at, from trade stalls to street cars and everything in between.
\r\n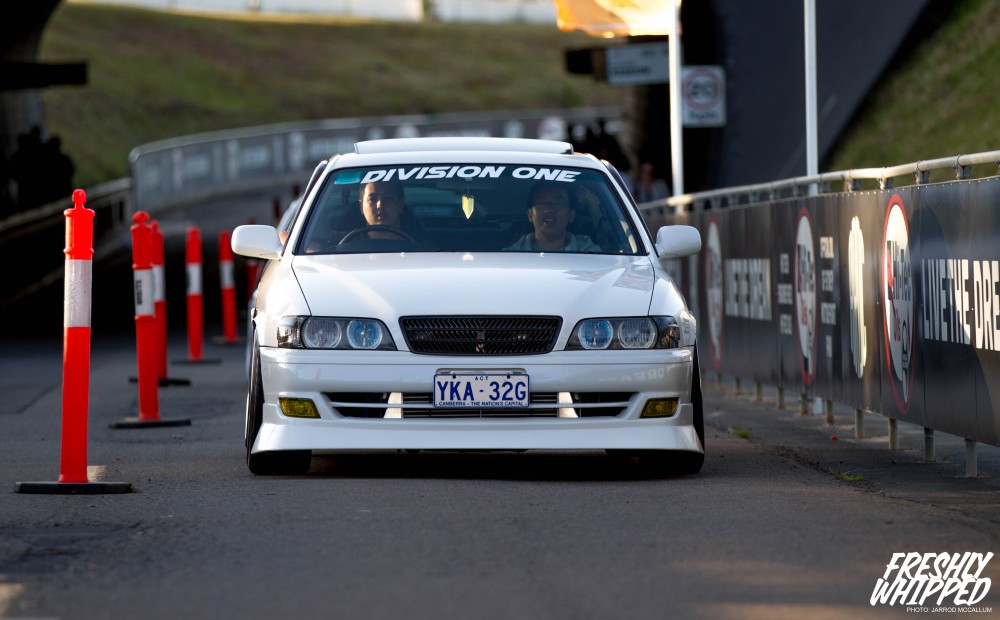 \r\n
Then I found this thing. I'm an absolute sucker for a JZX and this one is beautiful. Pearl White, with Work VS-KF and a Wald kit. I might have had a small fanboy moment…
\r\n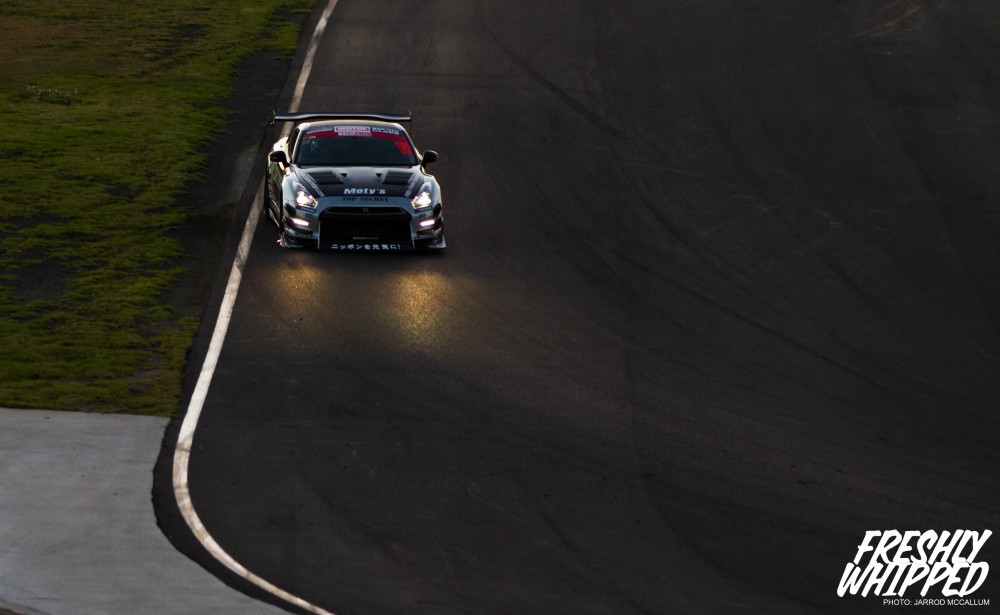 \r\n
For anyone who is a fan of both drift and grip racing Saturday was a massive day, with the Time Attack winner being decided in the very last session of the event. The above mentioned Tilton Interiors Evo took the top step of the podium for the second year running. Congrats guys.
\r\n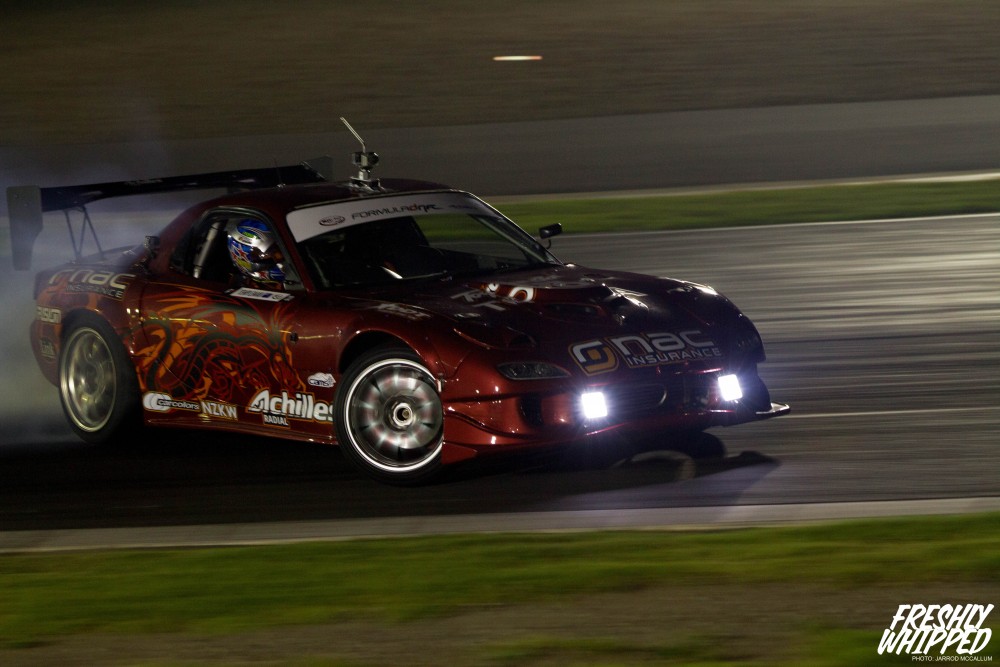 \r\n
Following that the drift boys came out to set down some qualifying runs to decide positions for Sunday's Formula Drift competition.
\r\n
\r\n
Ohh how we wished all the drifting was done the night before. Sunday turned on the heat big time, the Aloe Vera was in hot demand that evening. FOR THE SUNBURN, sick minded bunch you lot. Also in hot demand is our very SVG doing a double stint over the weekend and having raced at the Bathurst 1000 the weekend before. Bloody starter motors! Too soon?
\r\n

\r\n
One of the highlights of the weekend was seeing both of these beautifully presented cars, not to mention we were even lucky enough to see Aasbo and Orido go to battle in the their respective RS-R Japan beasts.
\r\n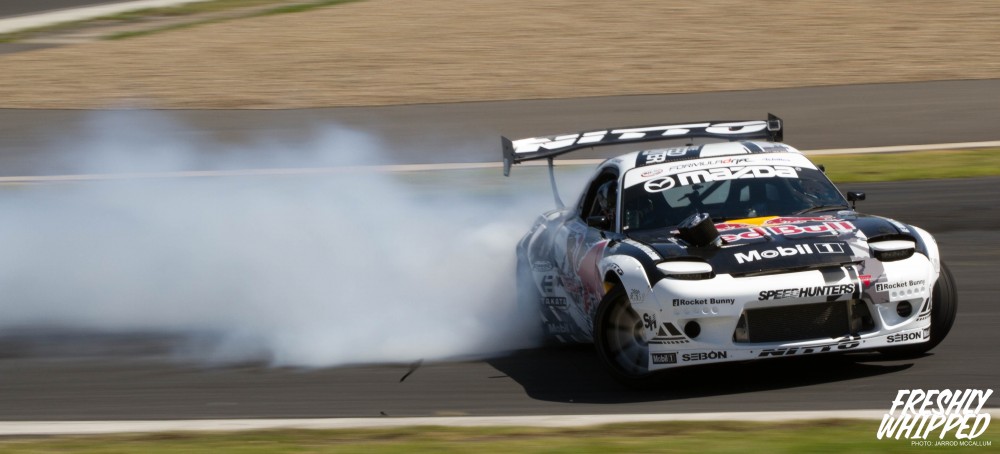 \r\n
The other famous quad rotor out on show this weekend needs no introduction at all. Pushing the boundary in terms of angle all weekend, Mike was unlucky to come unstuck against a slower Beau Yates in his top 16 battle.
\r\n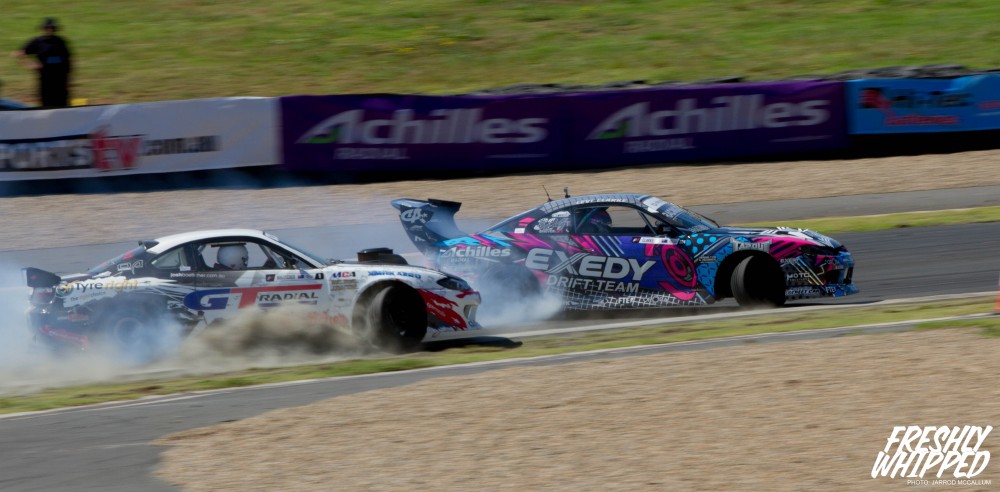 \r\n
Levi Clarke was the eventual winner in his Exedy Drift Team S15 after beating fellow countryman Nic Coulson in the final.
\r\n
After experiencing this event for two consecutive years, firstly as a spectator and then as media I would highly recommend it to you all. There is nothing in NZ that comes close to competing with this. The time attack cars are fast, show cars overall of a much high quality and the drift car are just that little bit more insane, maybe. Sign up to Grab-a-Seat and keep your eyes peeled for next years dates.
\r\n
Before you all bugger off elsewhere we have a something a little special to share. You may have seen us post about this on our Facebook page, but if you haven't then you're in luck.
\r\n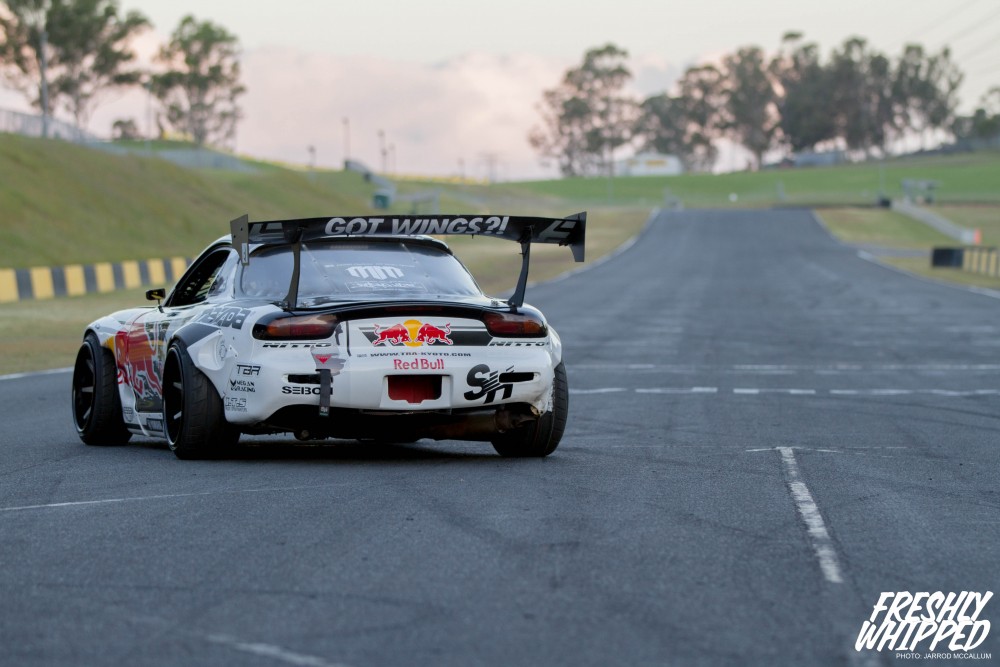 \r\n
We were able to pull some strings and got permission to take Mike's Madbul RX7 out onto the front straight for a few photos one evening after the track was closed. With a short window where the sun was where we wanted it to be we managed to pull off some pretty cool shots!
\r\n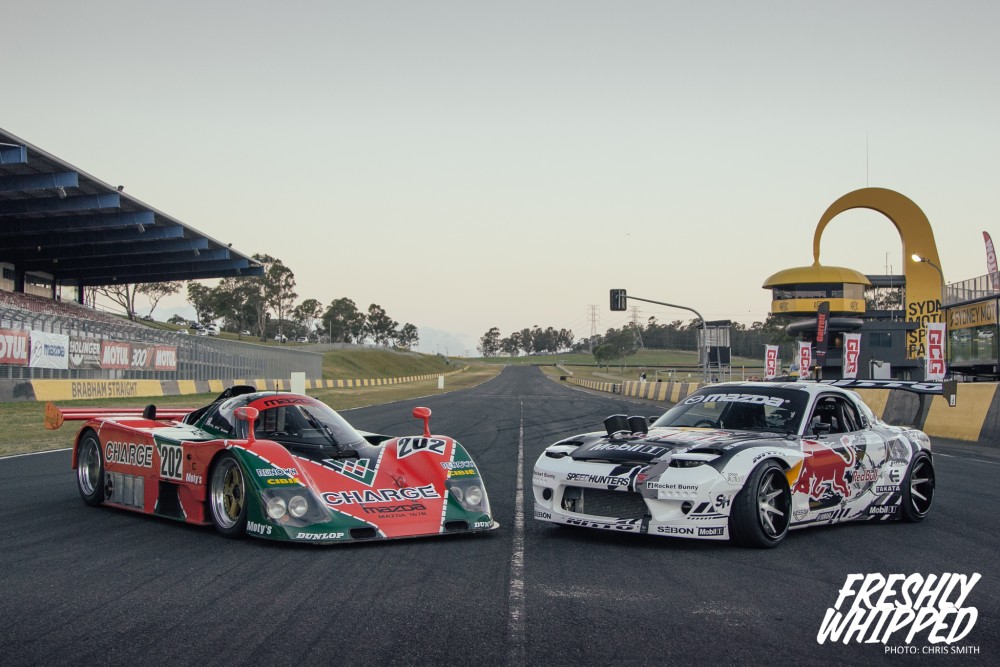 \r\n
Just casually we were also able to organise having the two most recognisable Quad Rotor machines in the world parked up next to each other too. Something my wildest dreams would never have told me would happen. It's moments like these that really make the long days at the track worthwhile.\r\nThanks heaps to Chris for the above photo.
\r\nCheers for dropping by, we hope to be able to bring you guys more content in the future. Sometimes life can get in the way but we are going to make more of an effort to keep the posts coming!\r\n
– Jarrod