FRESHLY WHIPPED @ DAY 2 OF 4&ROTARY NATIONALS
Ok back for day 2. With a not so early start after the previous nights mission, I trawled down to the ASB Showgrounds in Greenlane to take a second look at the day and shoot some drift action.\r\n\r\n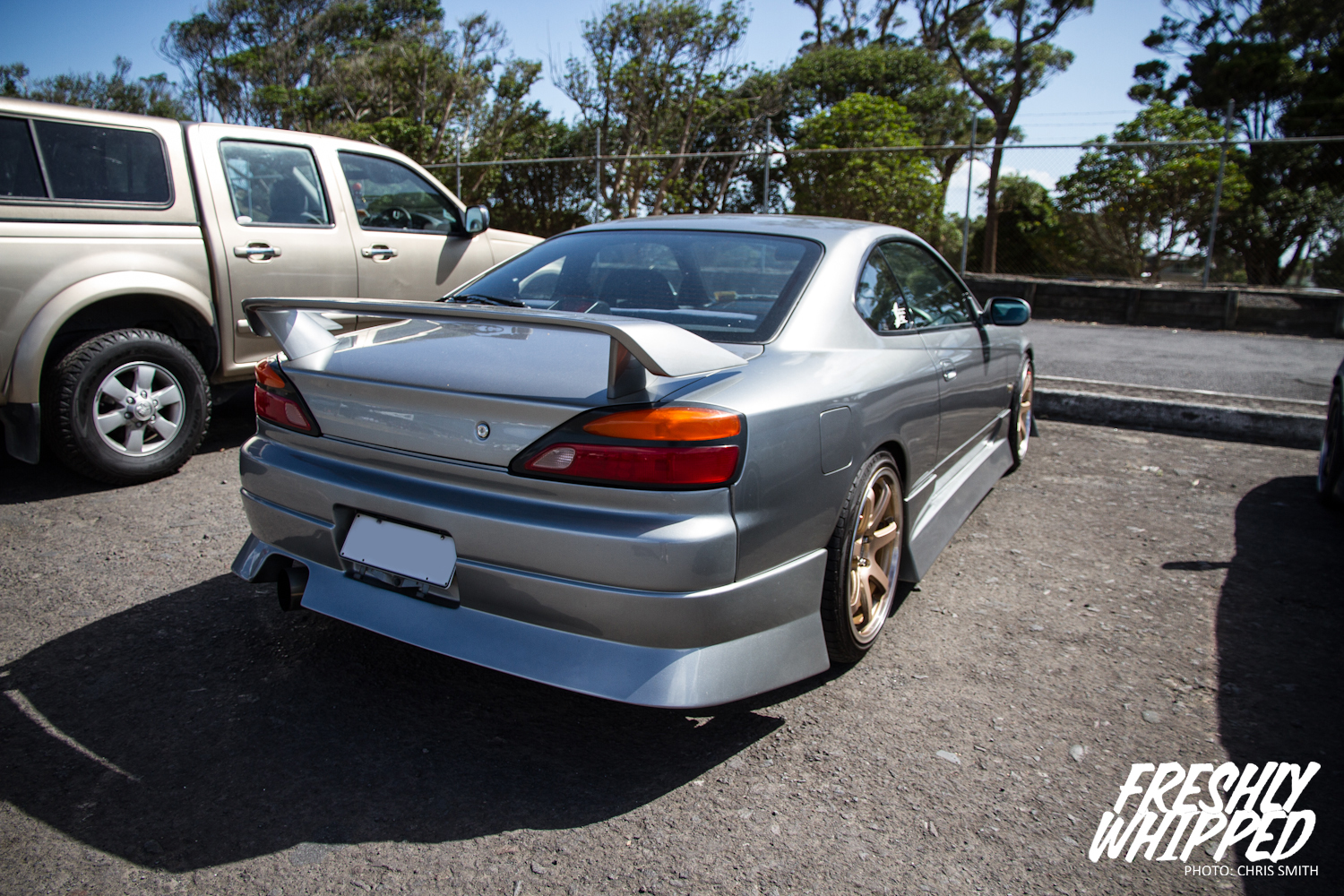 \r\n\r\nOn the walk in I spotted this clean S15. Built with what appears to be a BN Sports kit with a modified OEM S15 spoiler on the rear.\r\n\r\n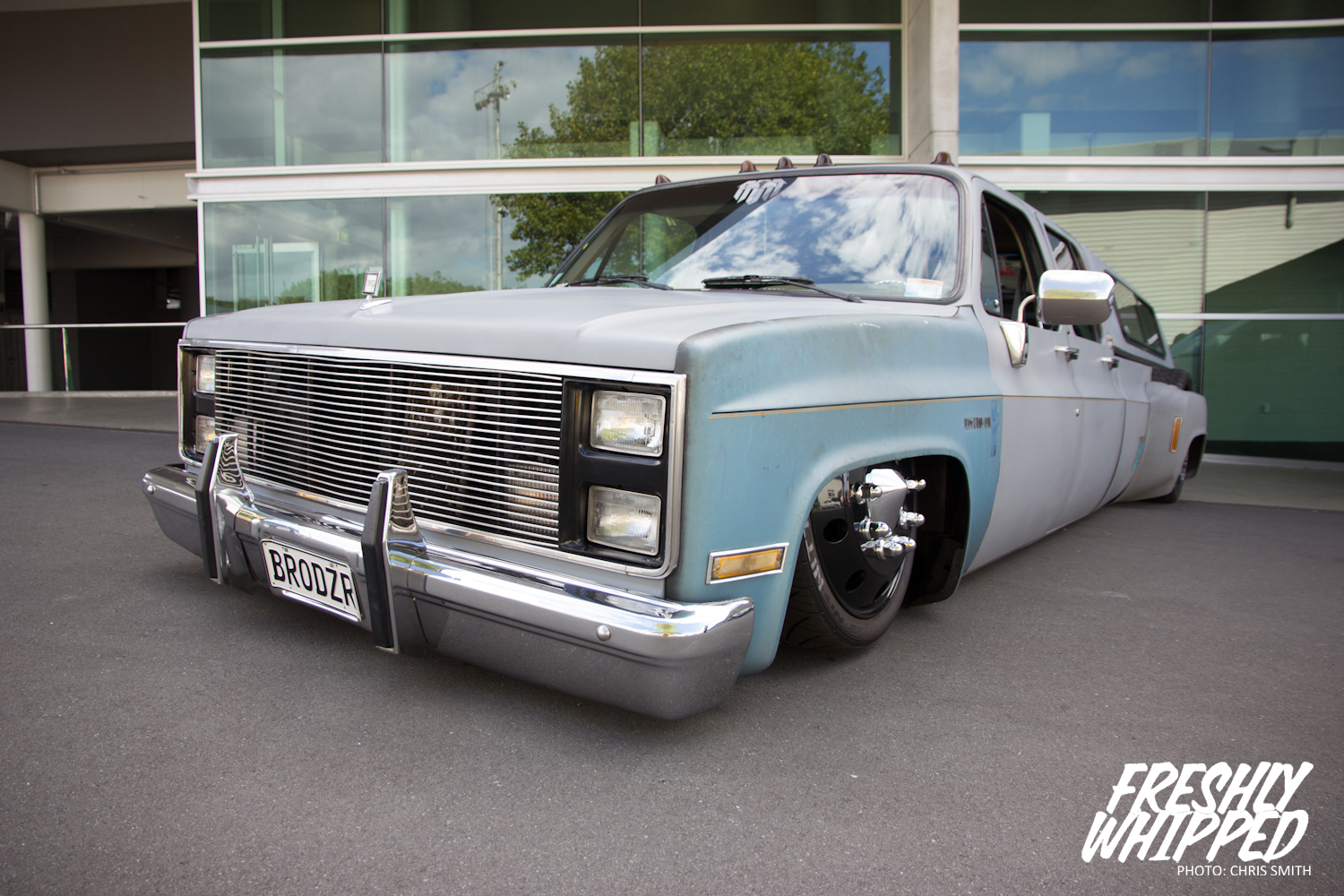 \r\n\r\nInside the showgrounds was Mad Mike's project beast – 'Low Mater' based on the movie 'Cars' character Tow Mater.\r\n\r\n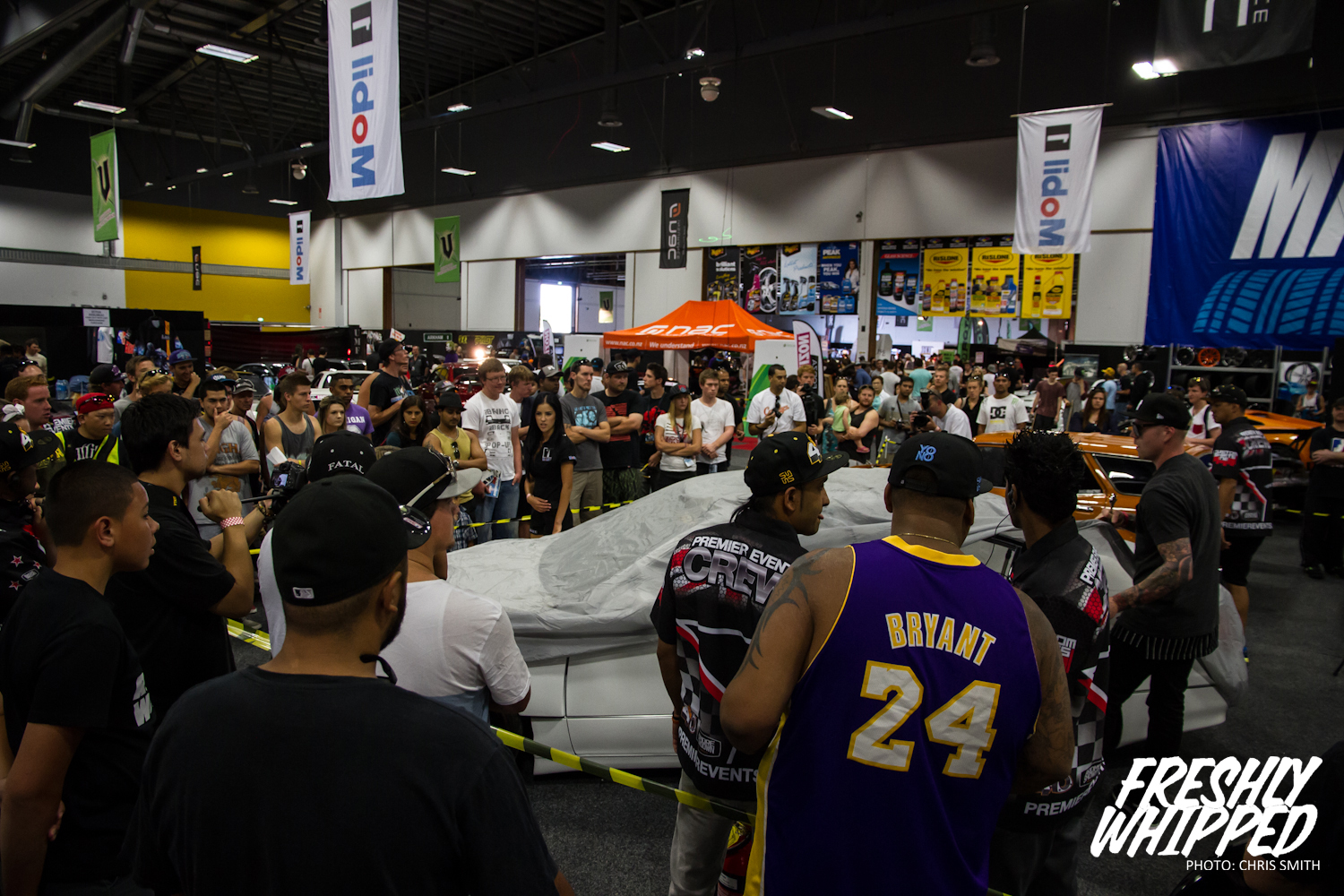 \r\n\r\nOnto the inside we had the 'unveiling' of Carl's GS300 (Aristo) 26B monster.\r\n\r\n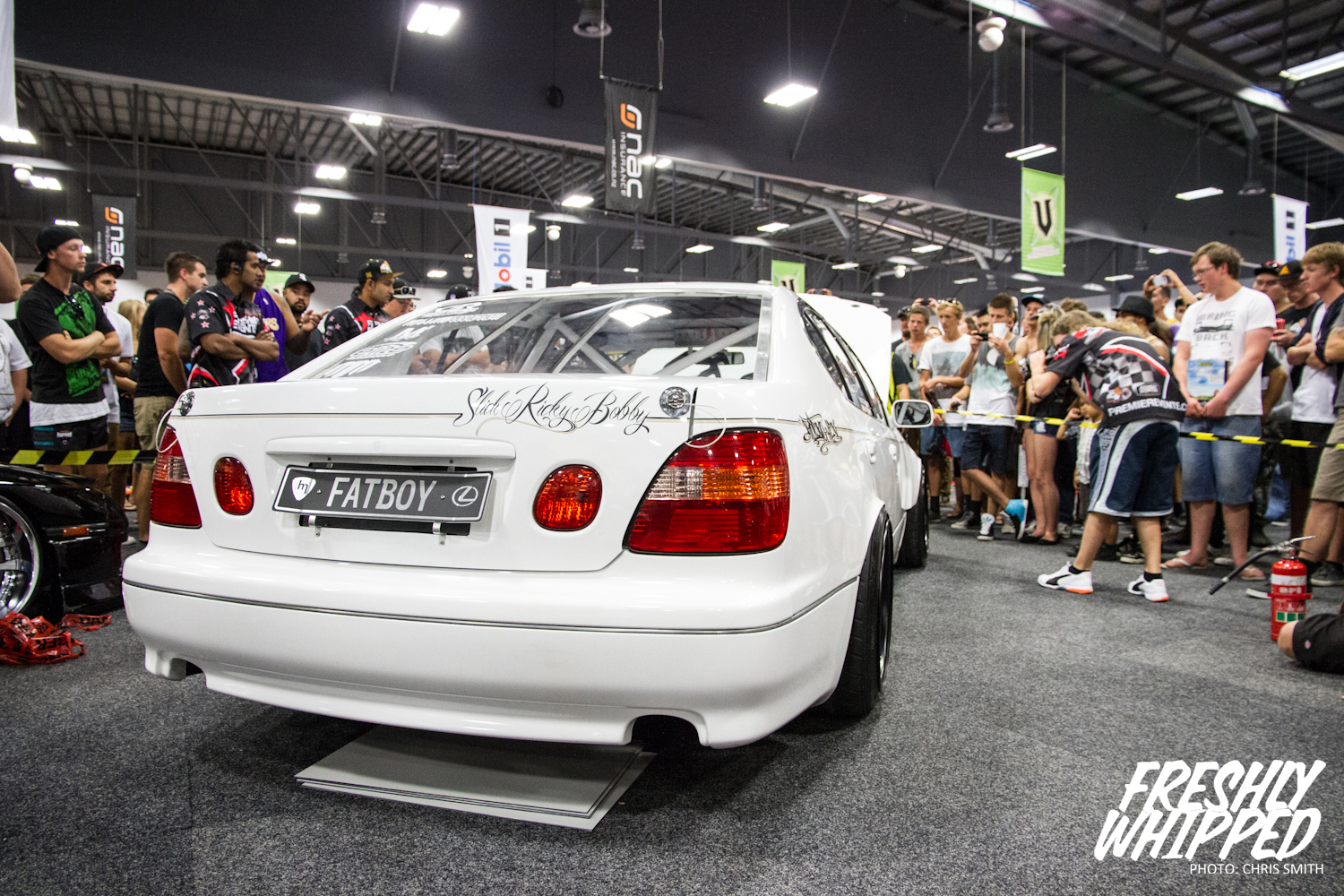 \r\n\r\nI quickly jumped the fence and took some arse shots just after the sheet was pulled off the car.\r\n\r\n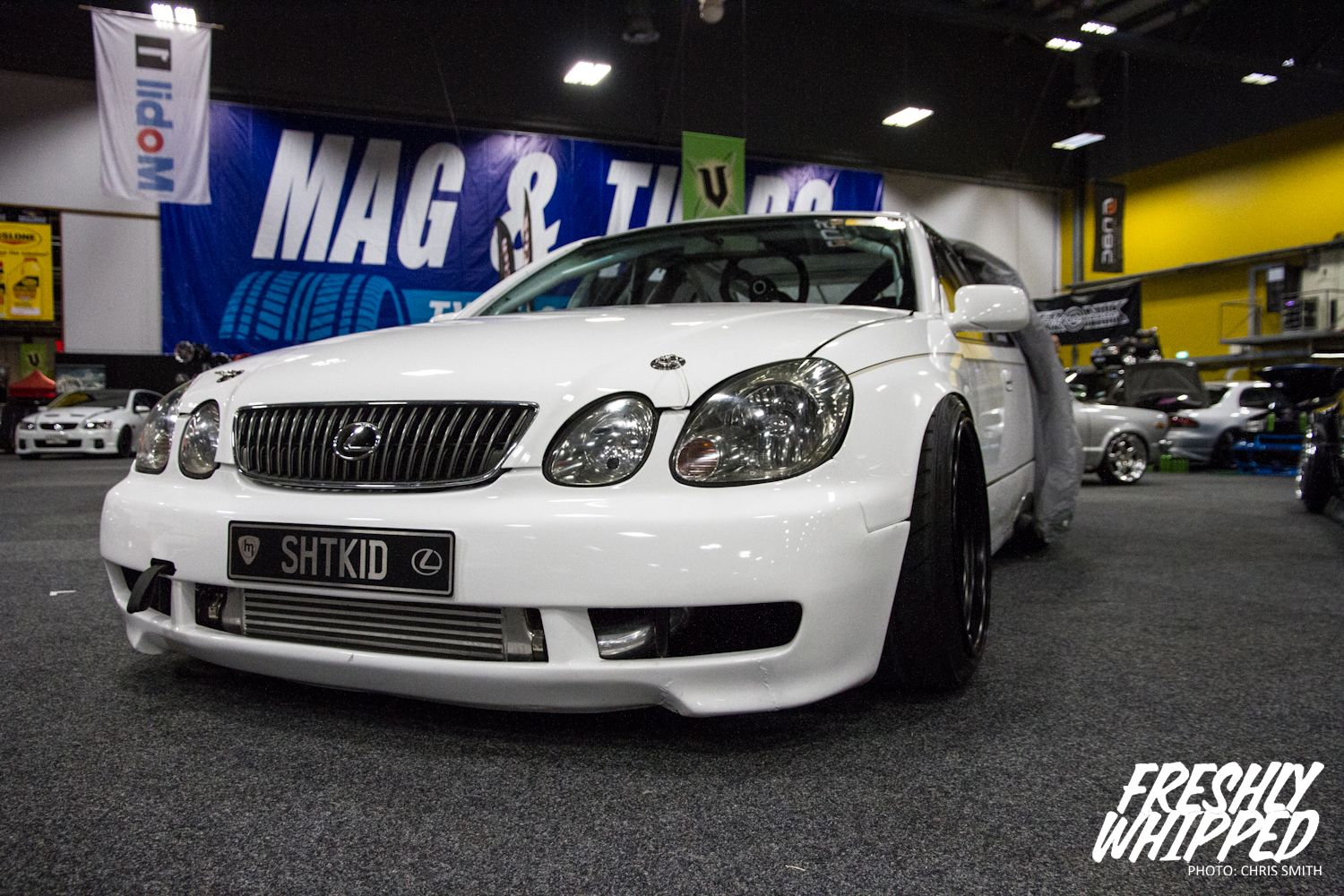 \r\n\r\nHere's a front on shot from the night before for reference.\r\n\r\n
\r\n\r\nCole Armstrong was right in there having a look around at the car, simply dumbfounded by the amount of work that's gone into the car.  If you look to the left you can see the awesome big ducting system that sucks all of the smoke out of the car and a giant NOS bottle or two in front of that.\r\n\r\n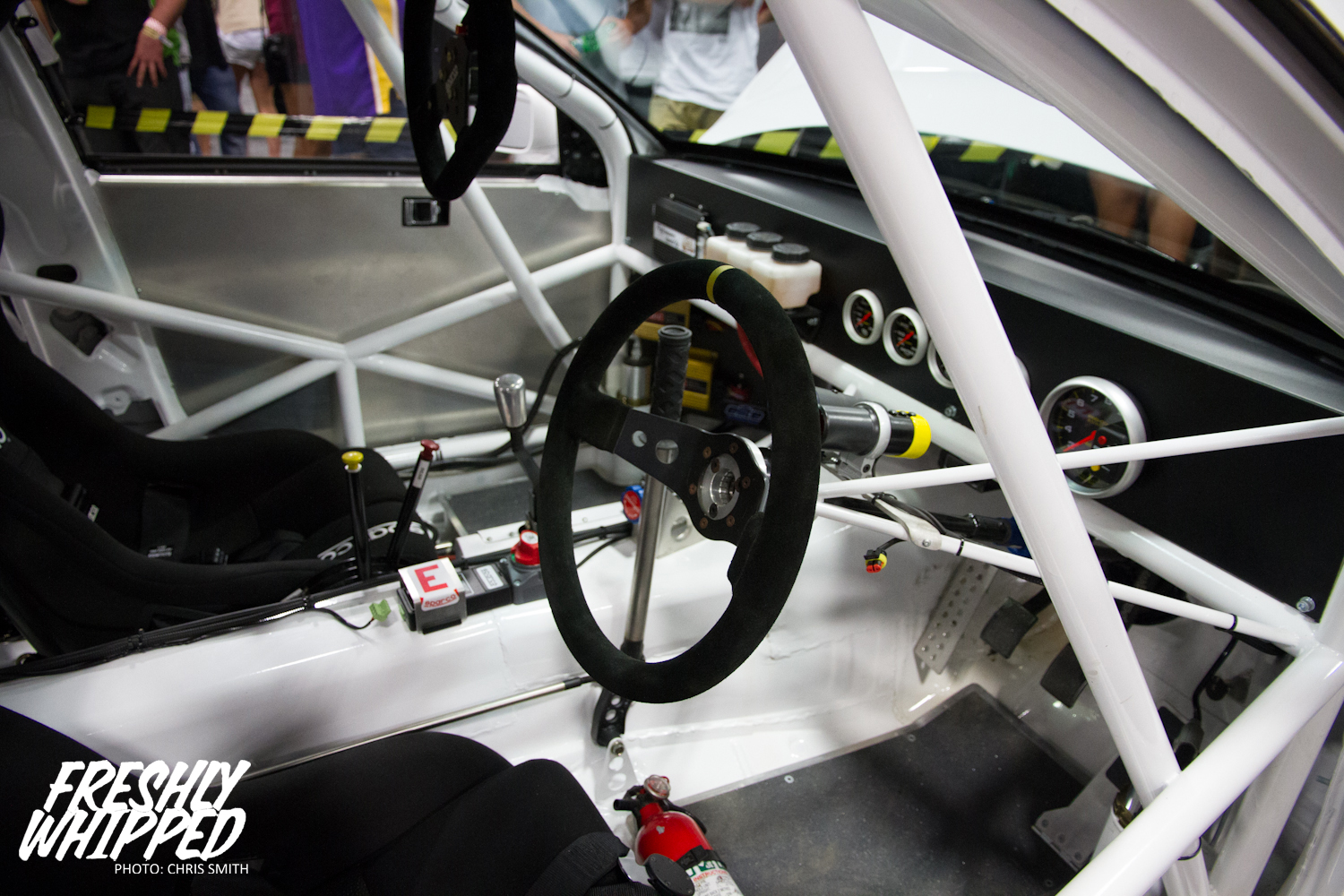 \r\n\r\nOn the inside we can see the full setup with adjustable sway arms, hydraulic handbrake, a large tachometer and a very tidy rollcage/interior overall.\r\n\r\n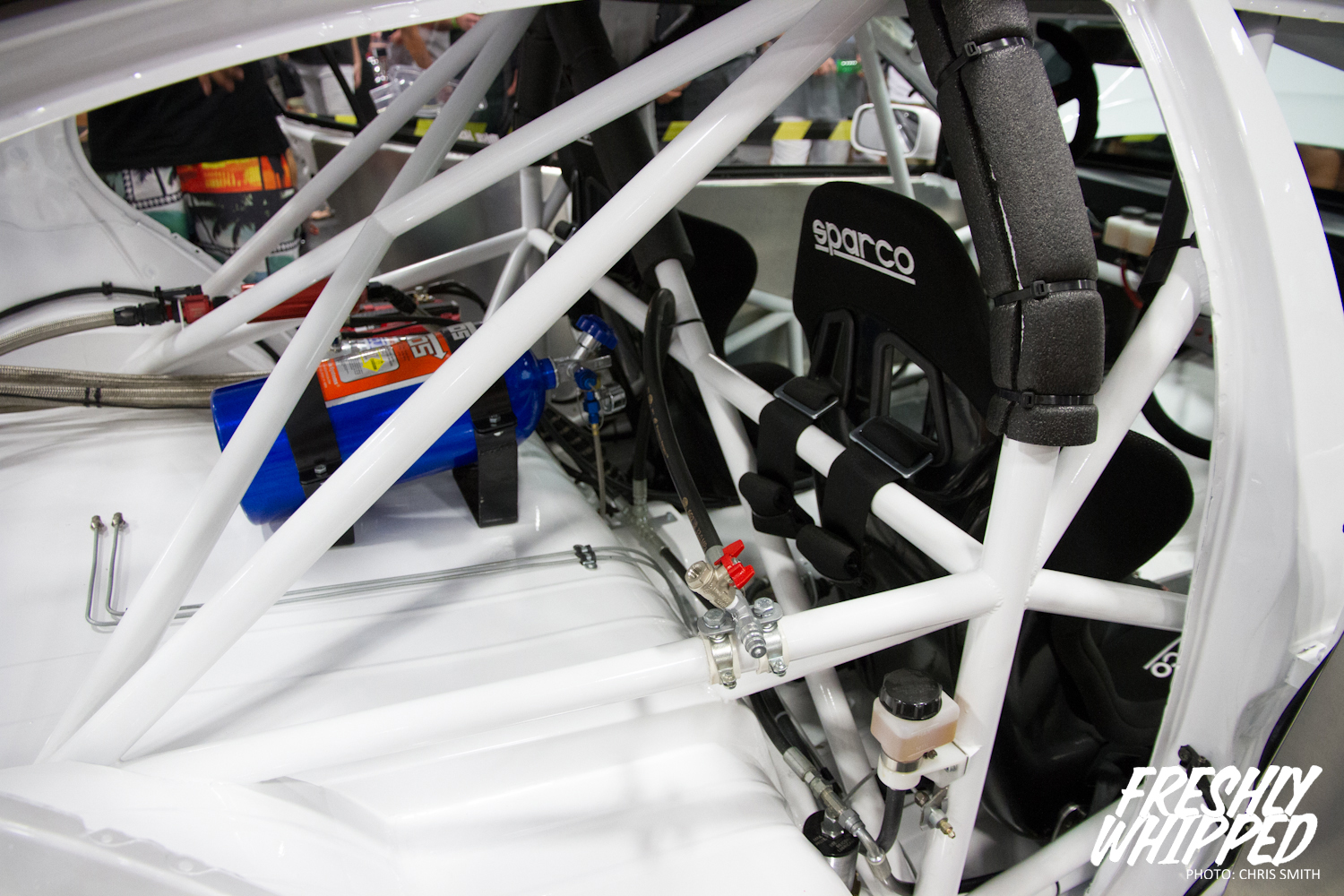 \r\n\r\nI'm enjoying seeing everything BUT Bride (replica) seats currently as it seems everyone has forgotten about the other seat brands. Good call on the Sparco's. Oh and the NOS – that too.\r\n\r\n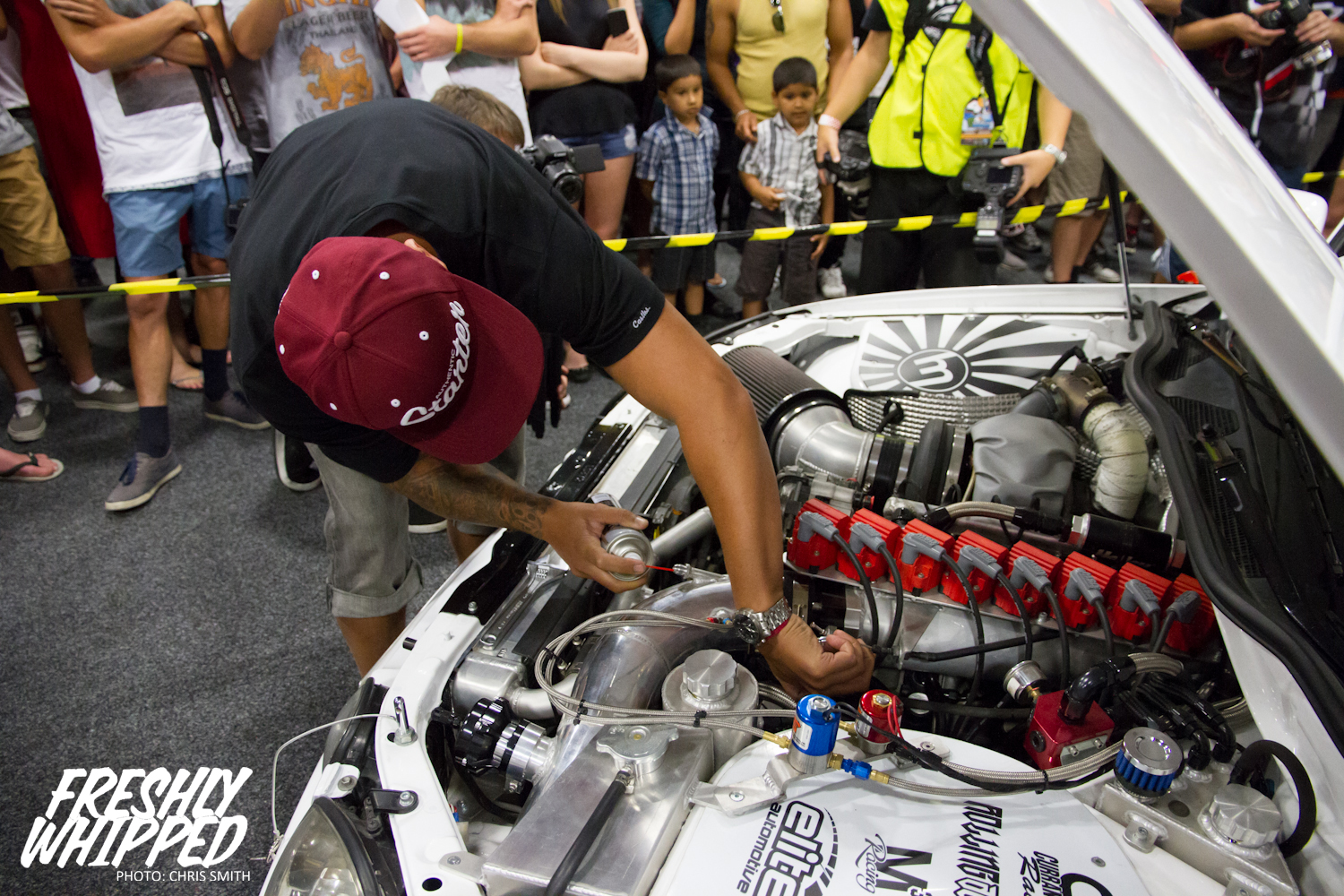 \r\n\r\nThe engine took a little bit of work to get going, but when it got their it was pure madness. Will get a video up shortly.\r\n\r\n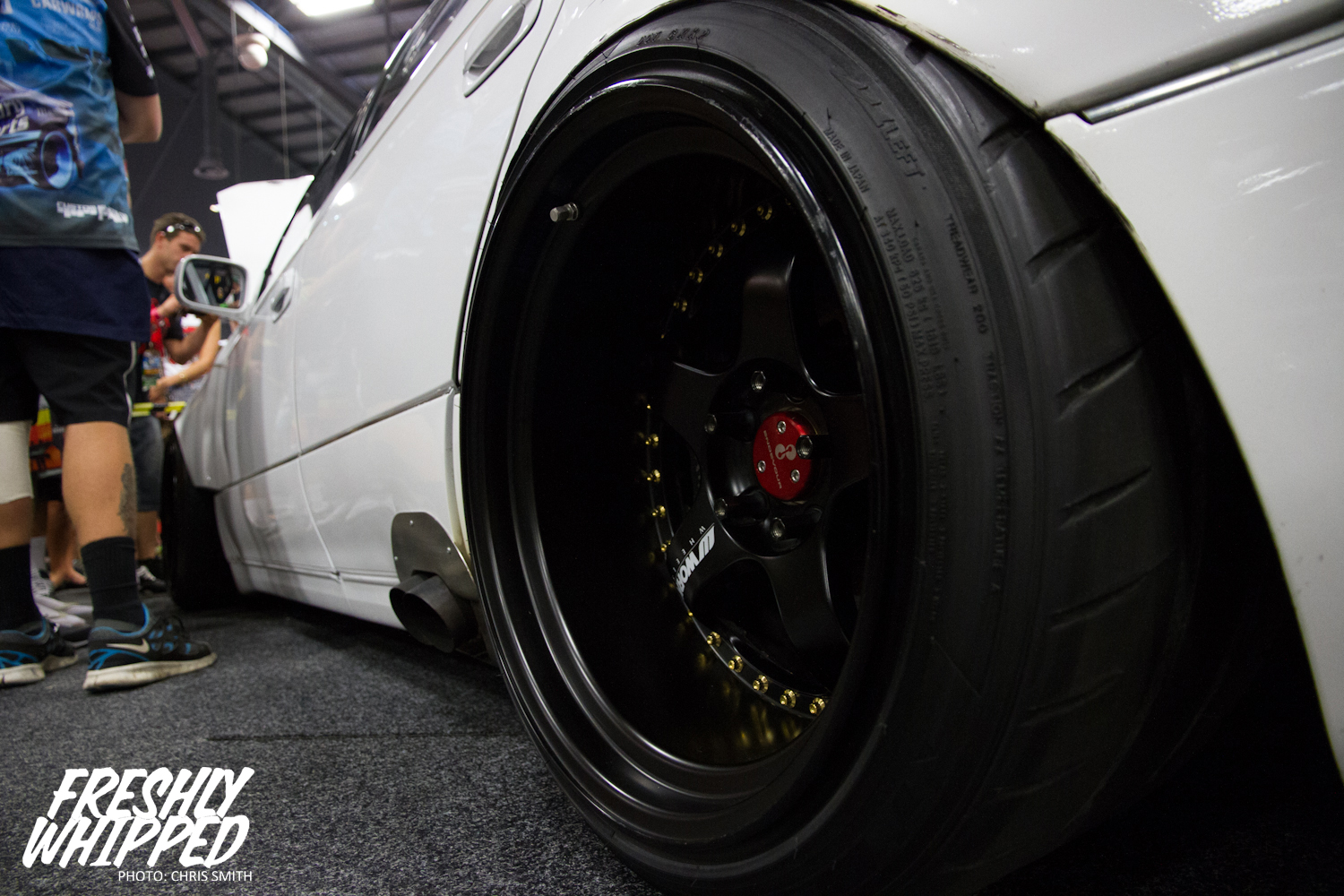 \r\n\r\nOh and wheels! Giant set of Meisters both front and rear. Loving the black and gold scheme.\r\n\r\n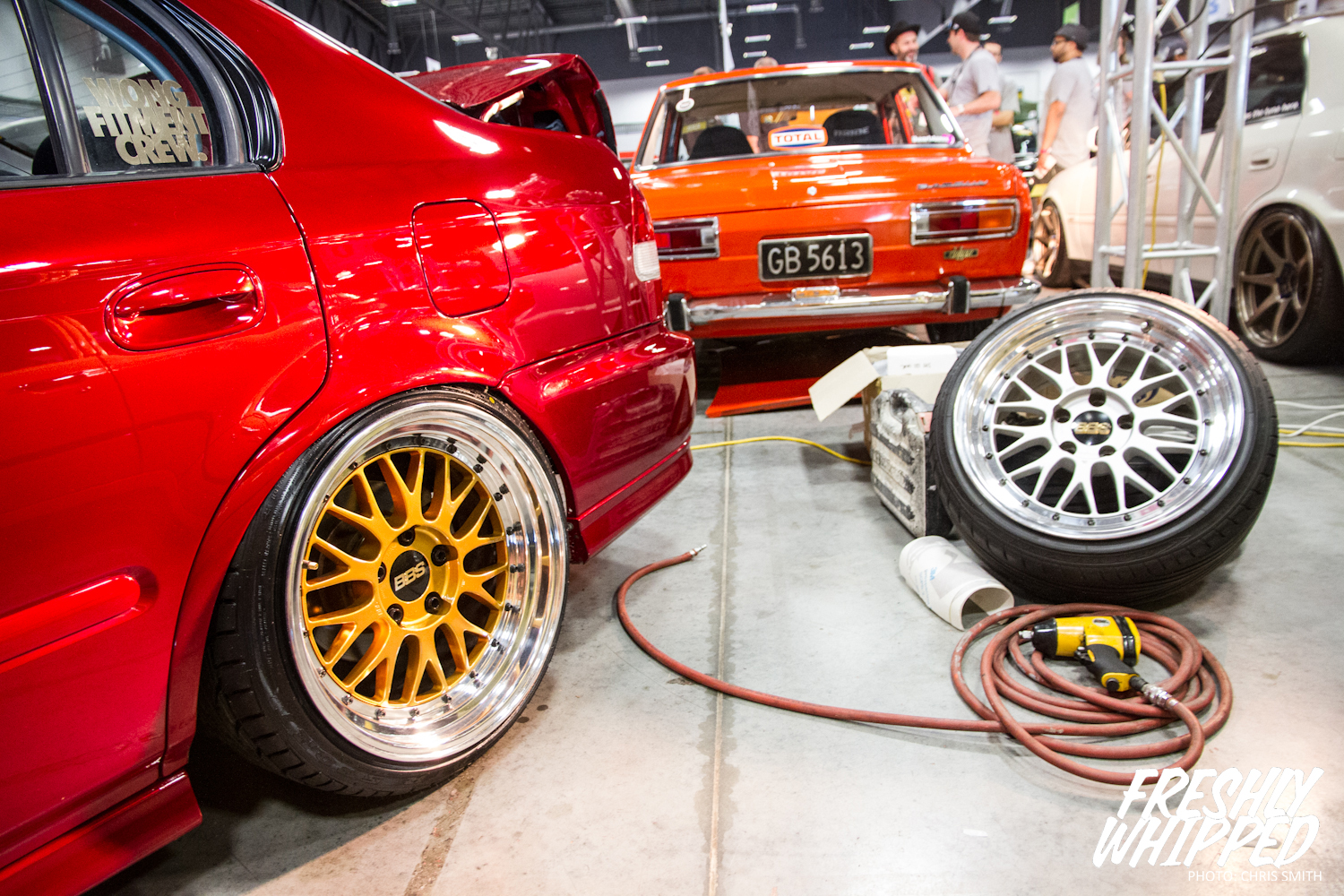 \r\n\r\nBut if Meisters aren't your thing, Ants had his BBS collection on display.\r\n\r\n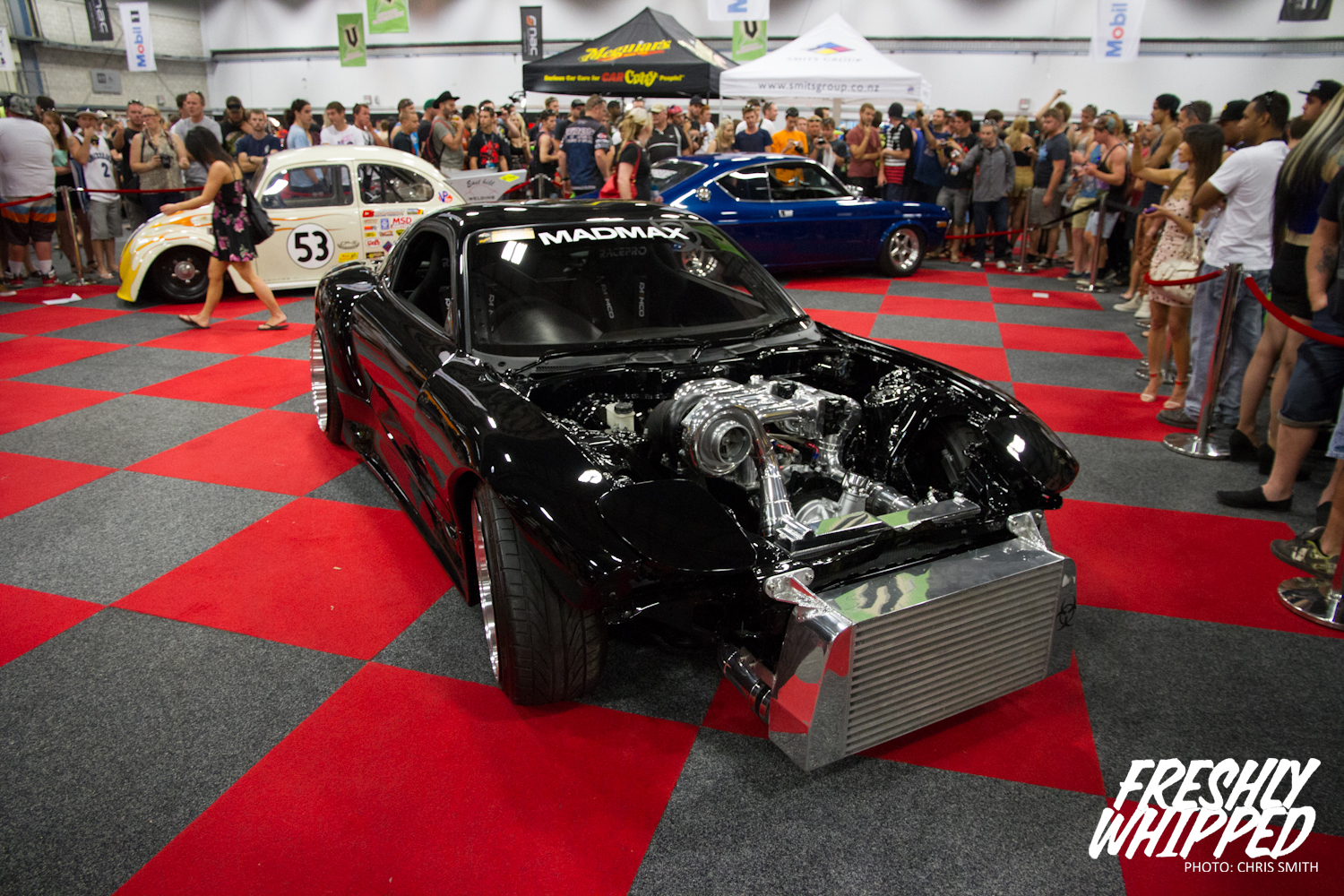 \r\n\r\nFrom one Rotary to another, this RX7 was sporting another 26B but this time sporting a giant turbo too. No doubt this thing will be putting out some stupid amount of power on completion.\r\n\r\n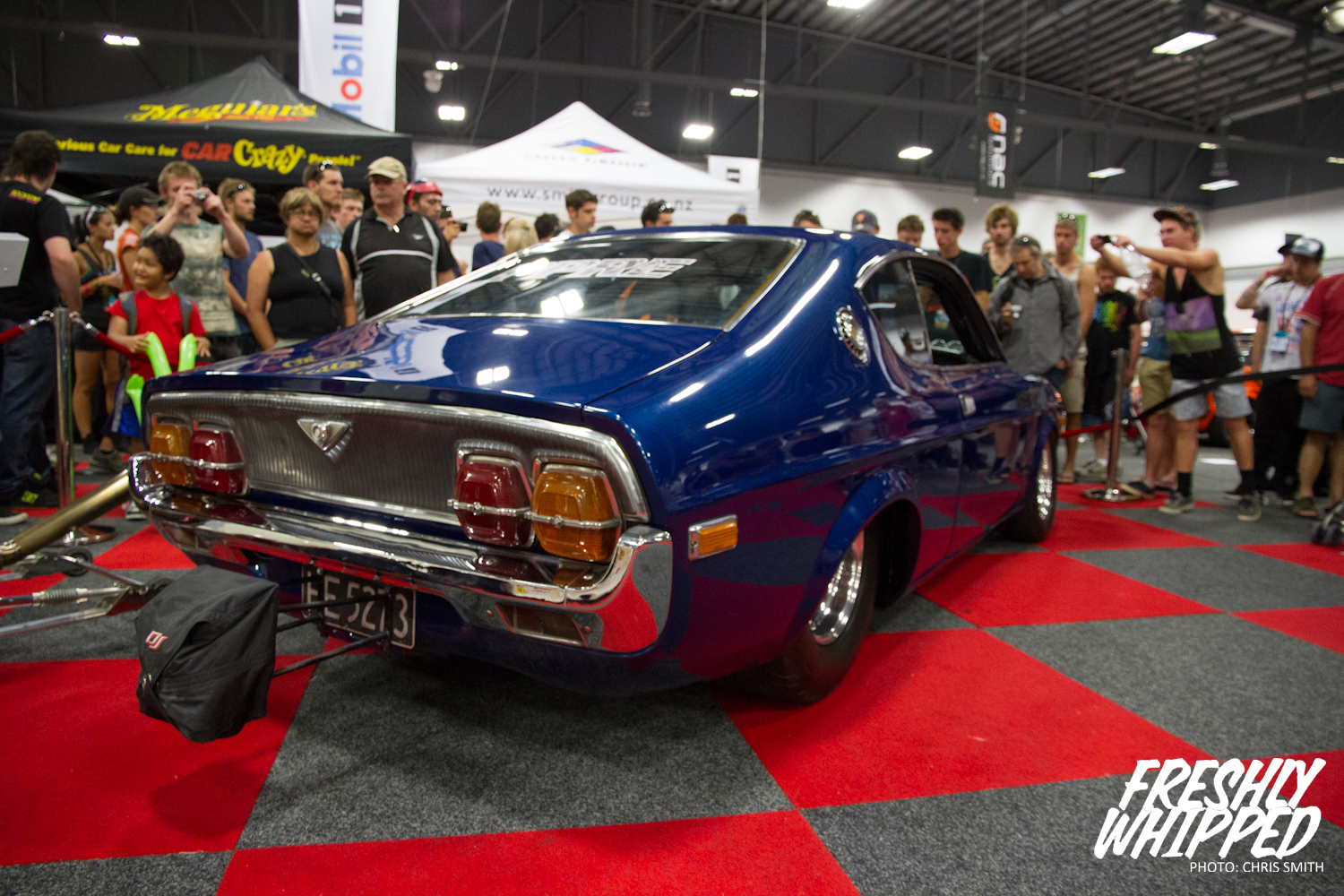 \r\n\r\n4 Rotors not enough? Why not try 6 rotors. Thanks to PPRE for creating the worlds first 6 Rotor, right here in NZ.\r\n\r\n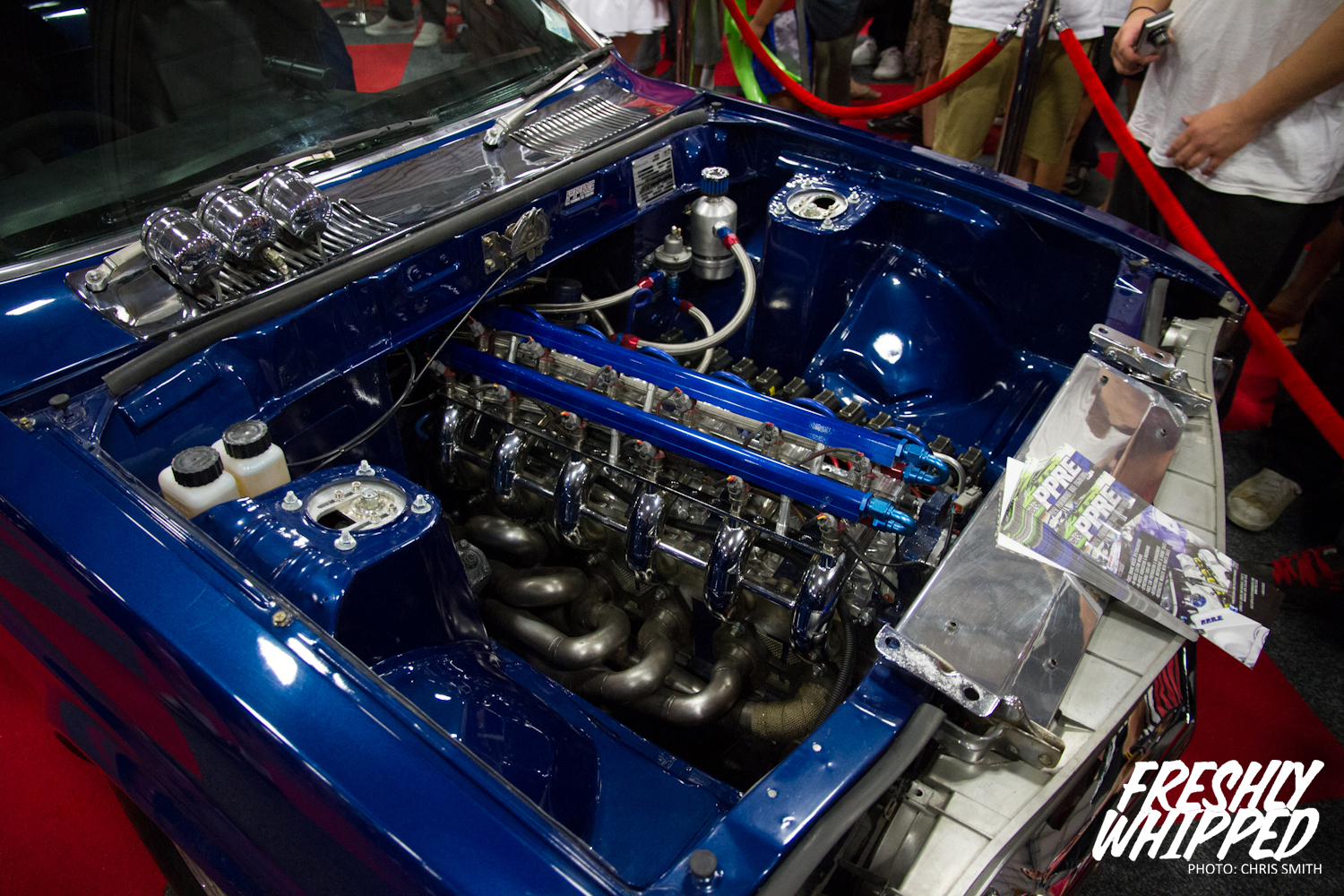 \r\n\r\nFrom this angle it could nearly be a dodgy looking RB.. hah. All jokes aside, the engine sounds superb and will be a real sight to see when it makes its competition debut.\r\n\r\n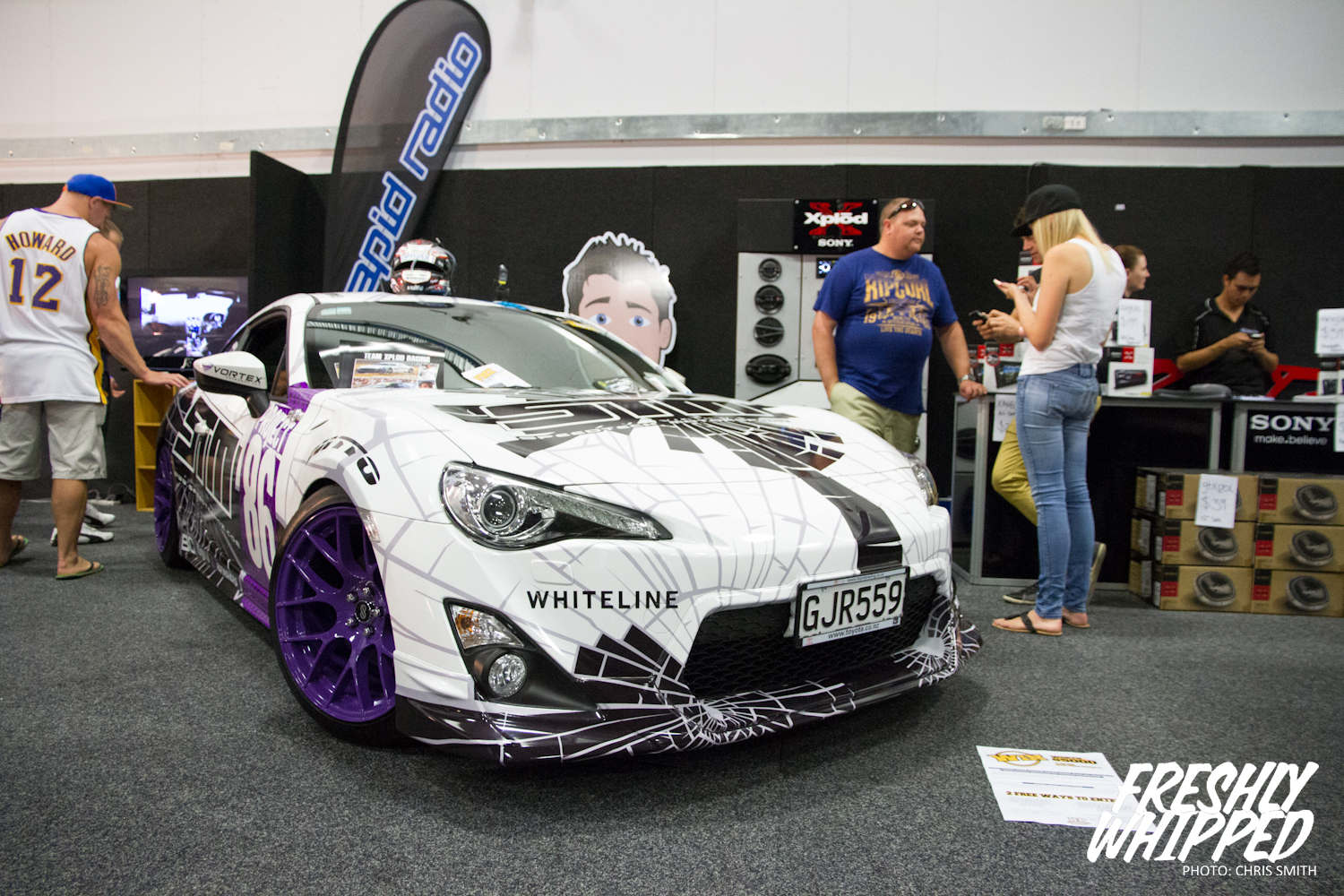 \r\n\r\nSTM's 86 was on display with the one and only Jono Lester.\r\n\r\n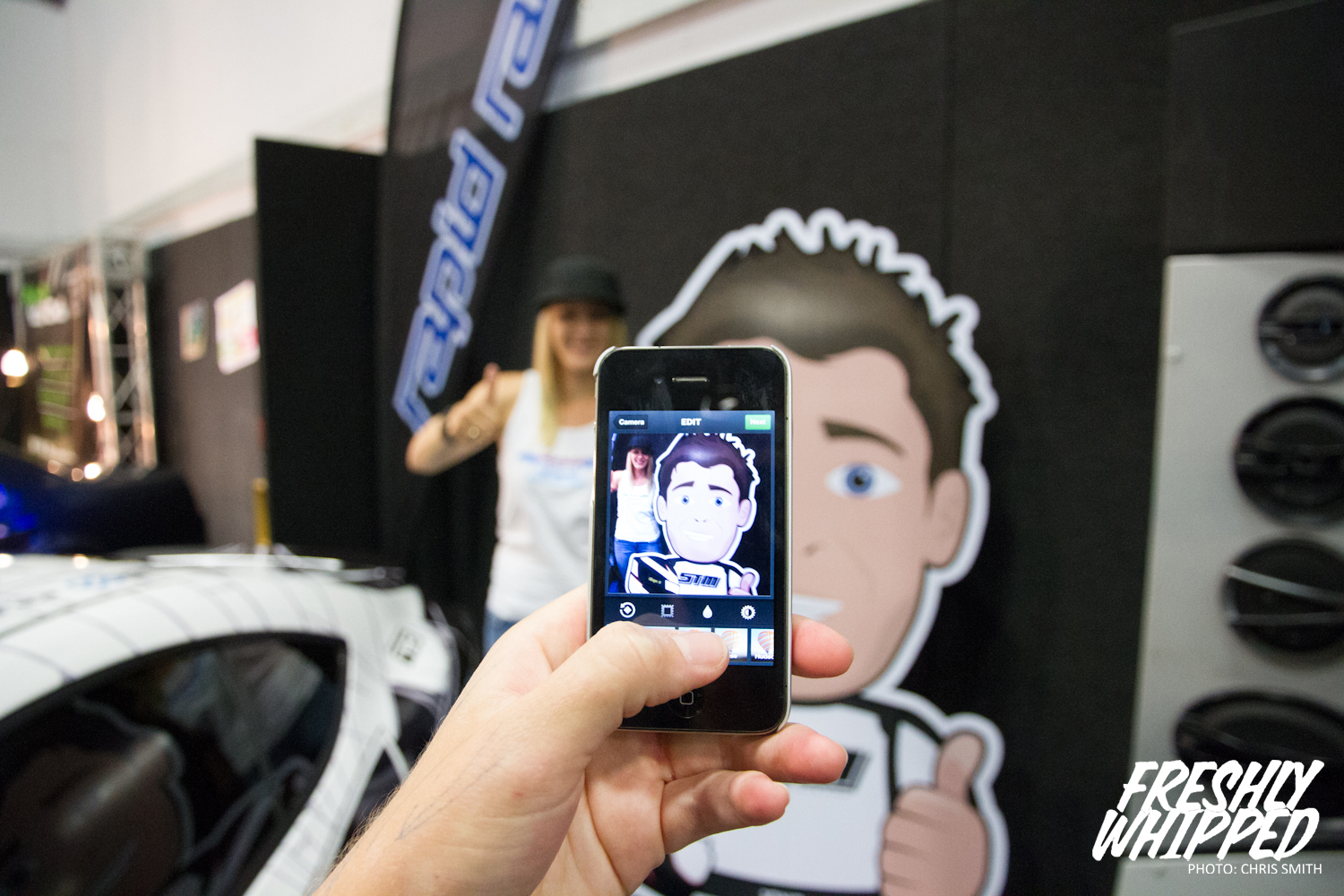 \r\n\r\nKat Benson was more interested in having her photo taken with the other Jono though.\r\n\r\n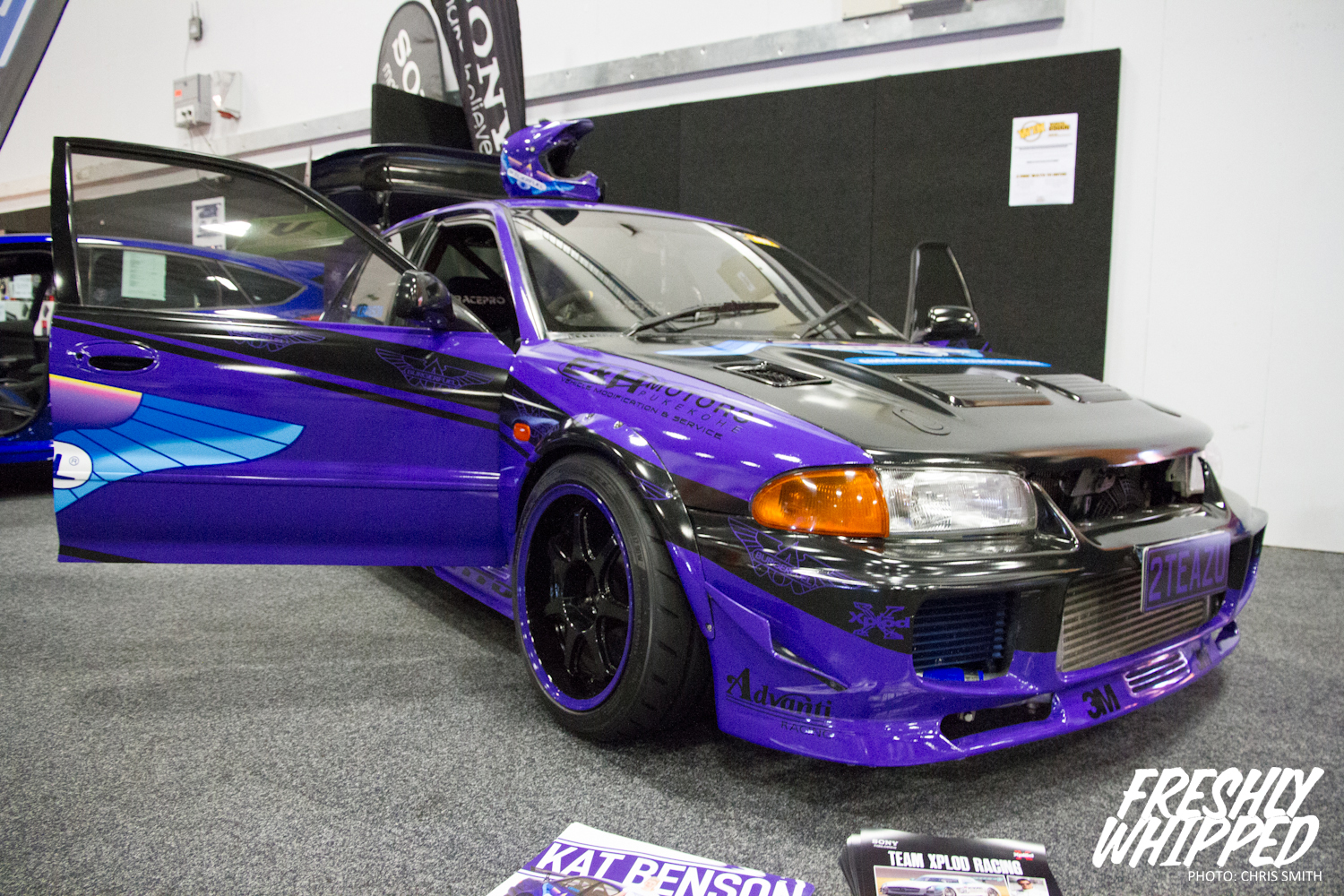 \r\n\r\nHer car was also on display, sporting the awesome purple and black colour scheme. Do love those two colours together.\r\n\r\n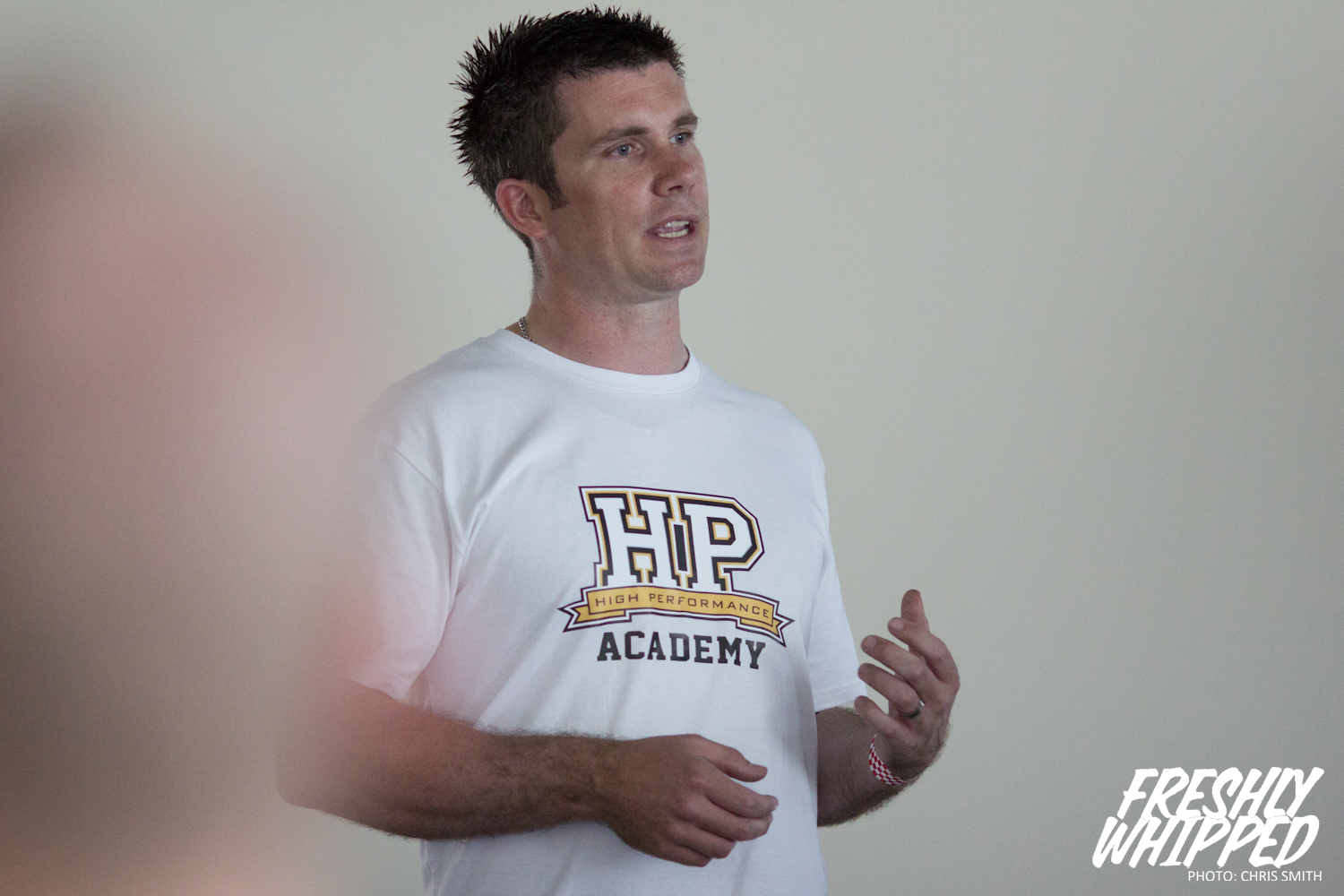 \r\n\r\nSTM was also hosting their regular seminars on various topics. This one was talking about how an 8 Sec drag car works.\r\n\r\n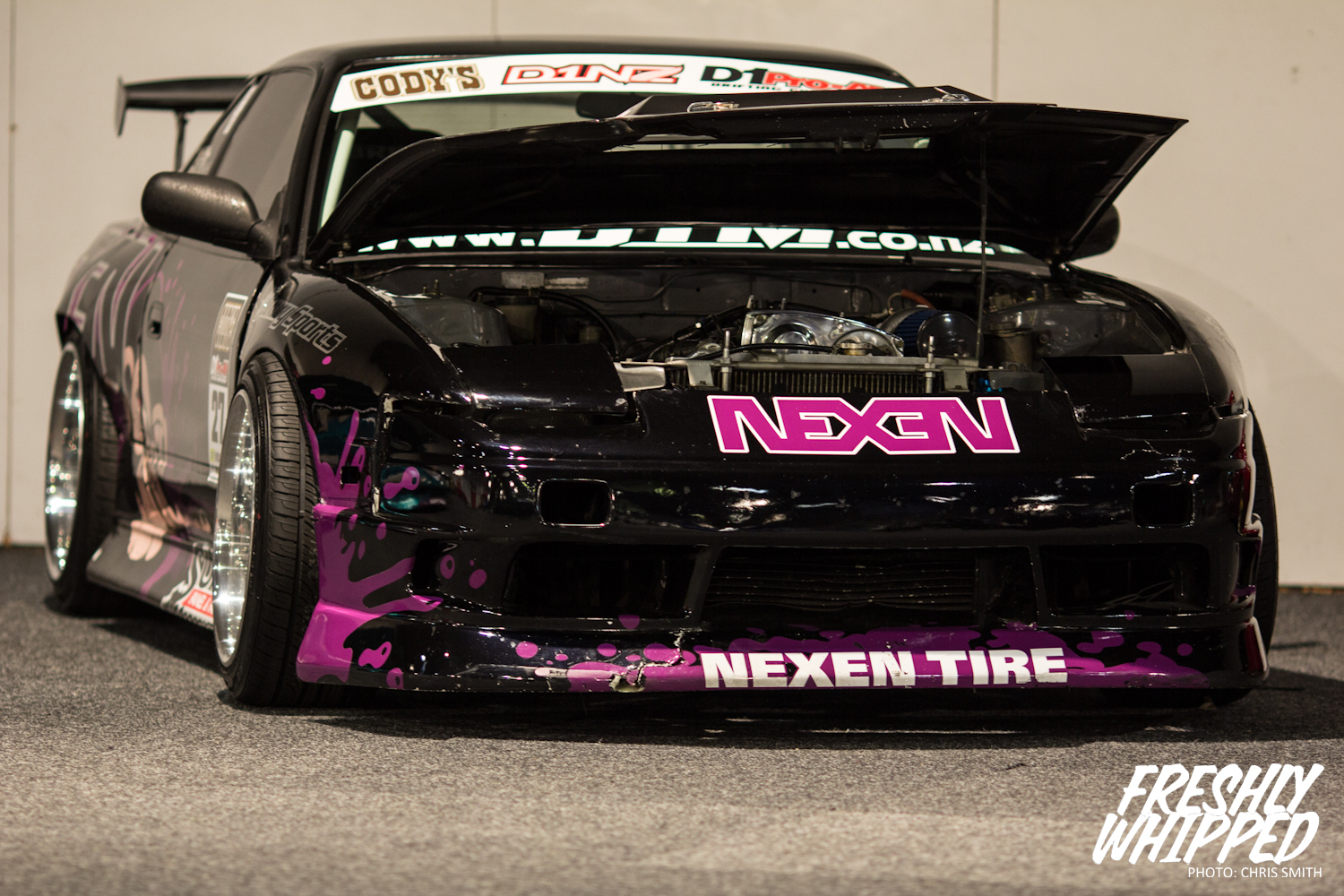 \r\n\r\nJake Hakaraia's car was on display, looking nice and clean even with purple and pink splatters all over the car.\r\n\r\n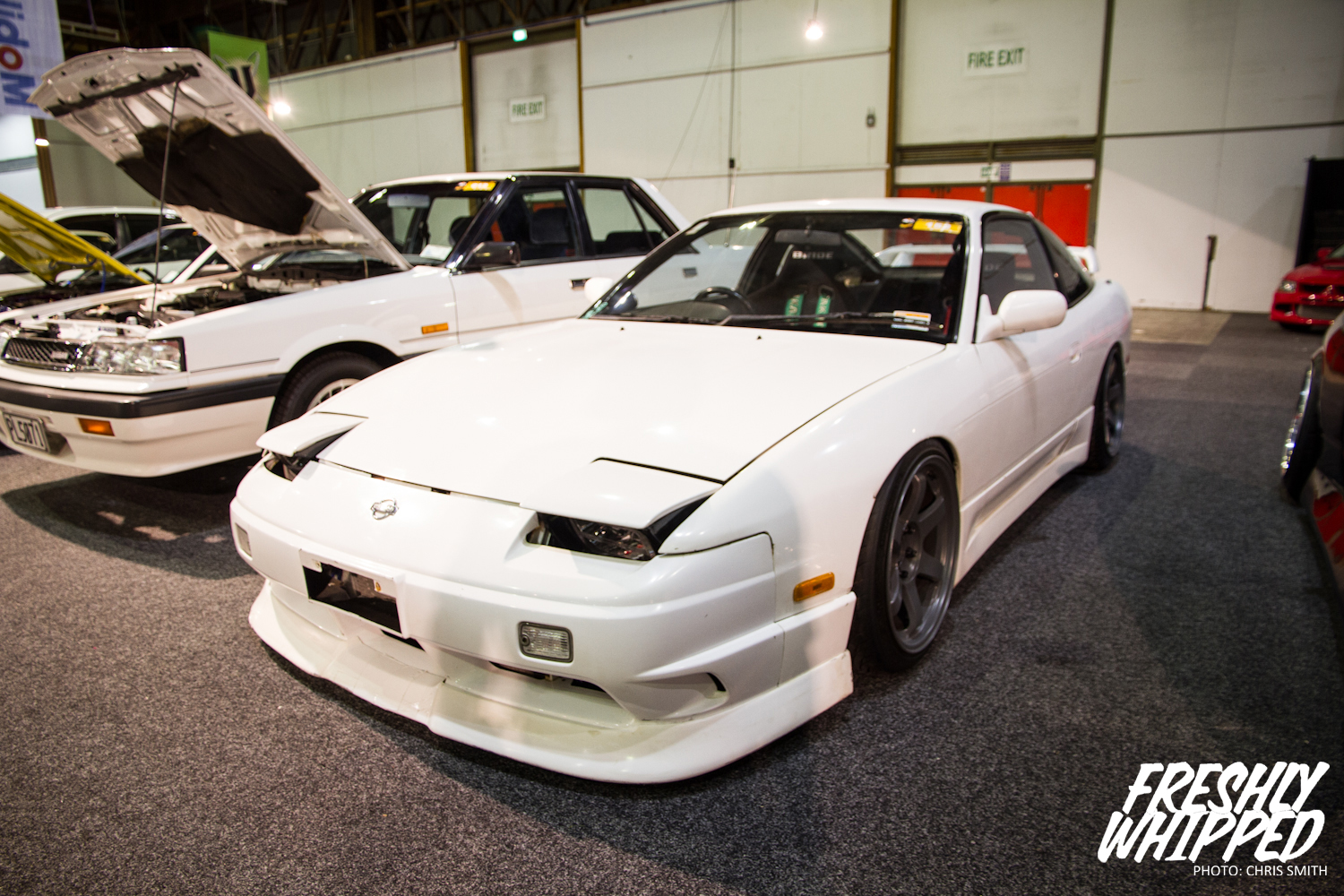 \r\n\r\nMy friend Barchy had his 180sx on display for the first time in about a year. The car has been in hibernation, getting lowered once again. It scrapes and yes, those are real TE37's.\r\n\r\n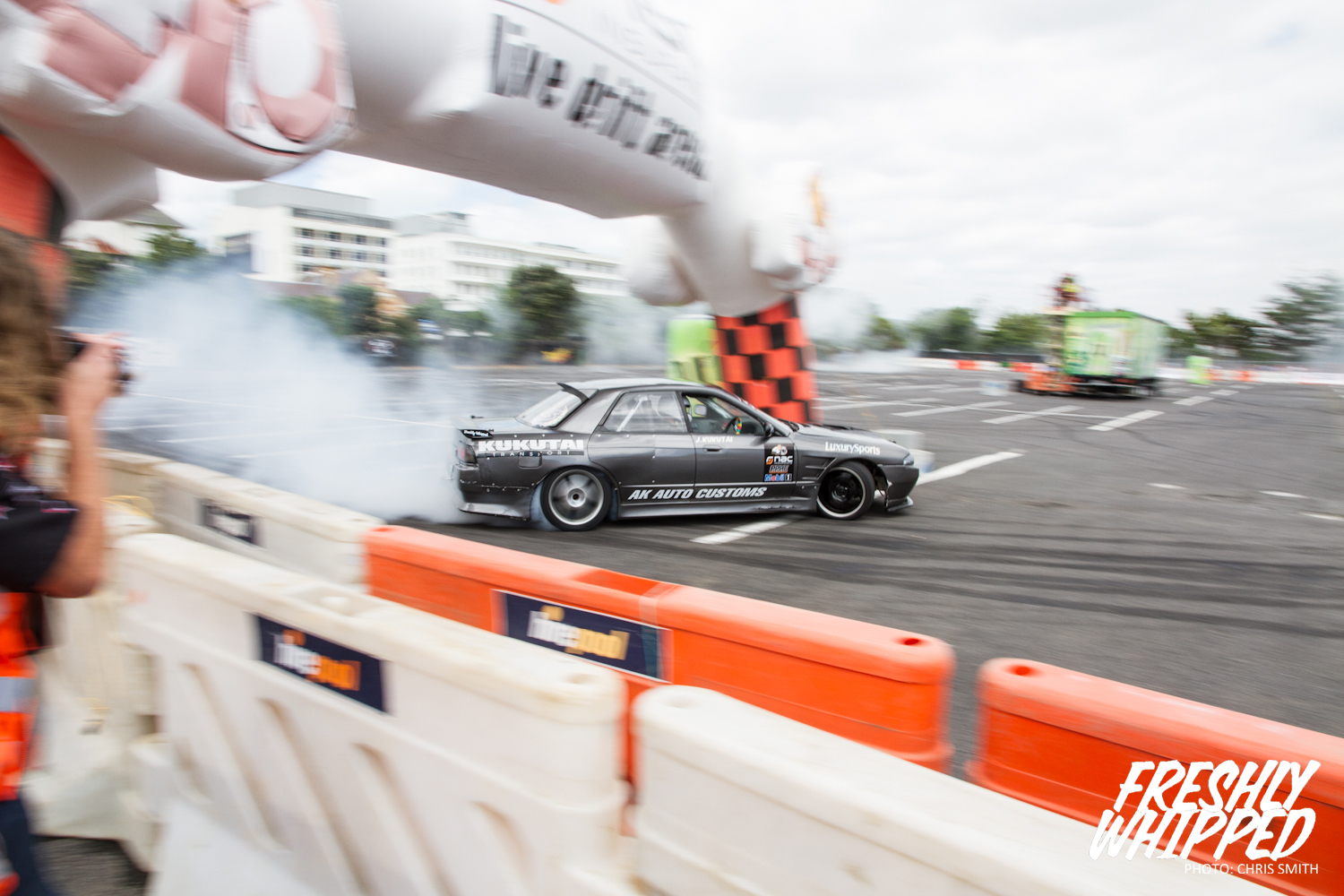 \r\n\r\nAlright drifting. Joe was out in force making the course his own, smashing under the signage and getting the fans going.\r\n\r\n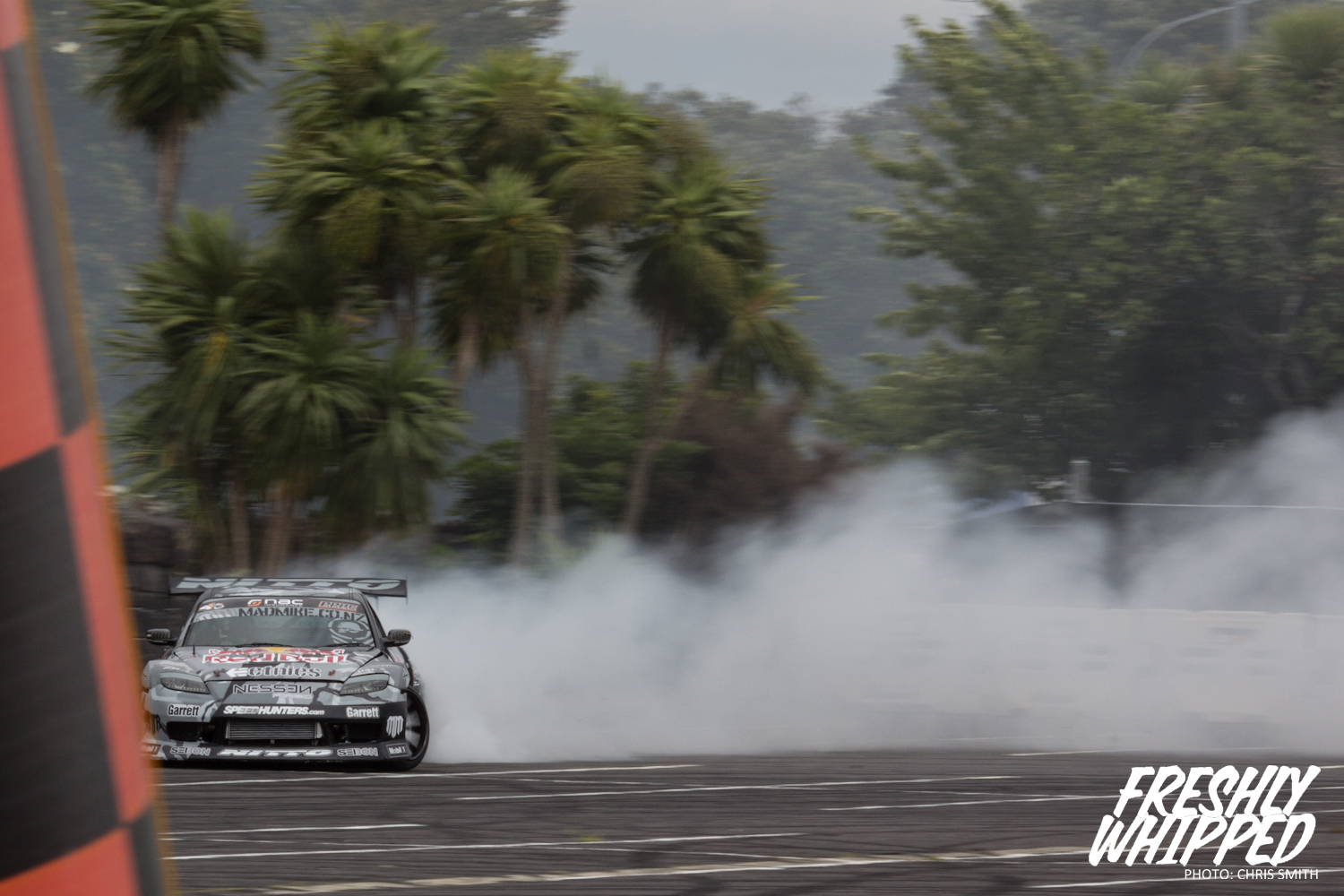 \r\n\r\nMike was putting the 800+hp RX8 beast to the test on the rough surface.\r\n\r\n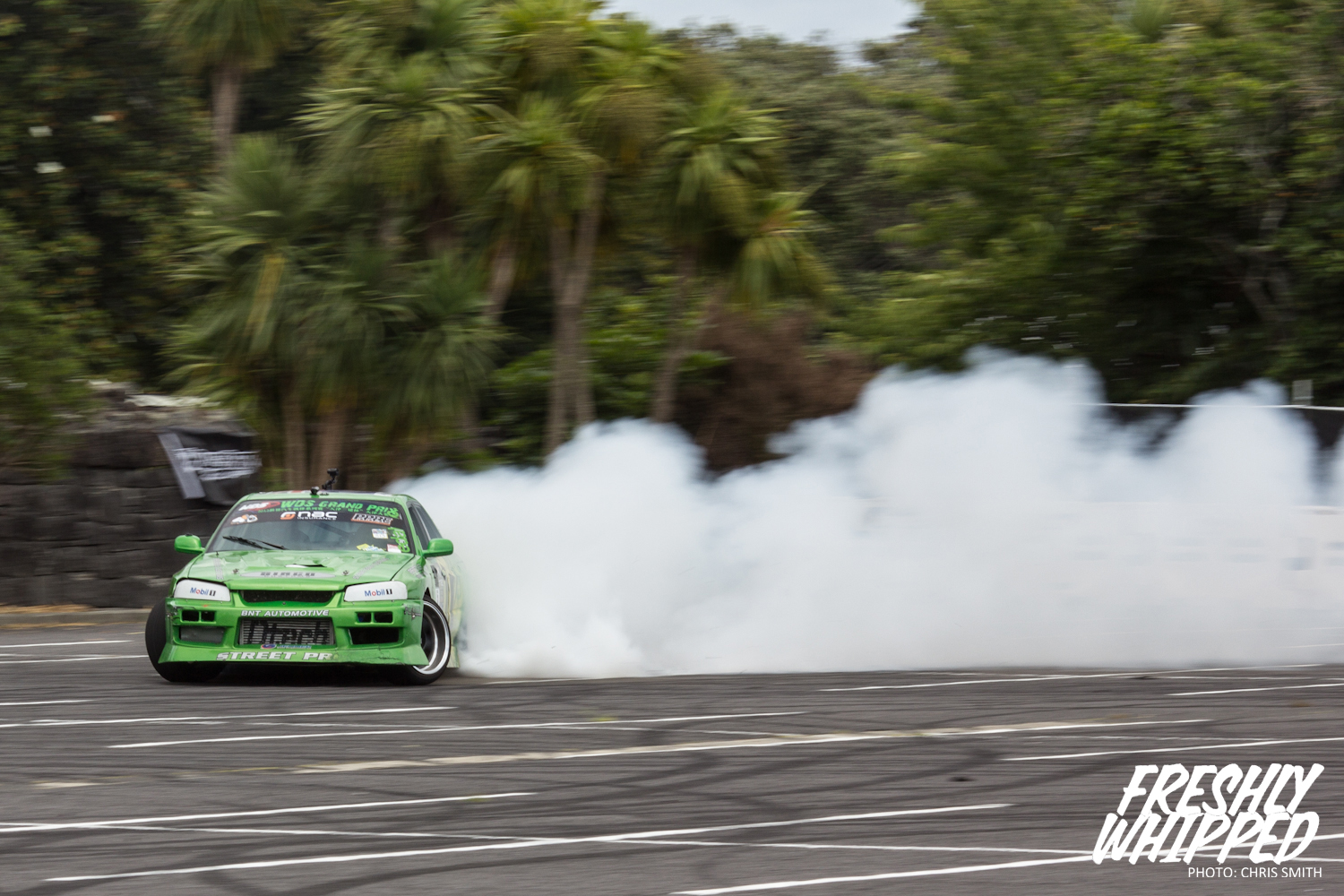 \r\n\r\nAs was Cole Armstrong who seemed to be having a lot of fun putting on a show without a worry.\r\n\r\n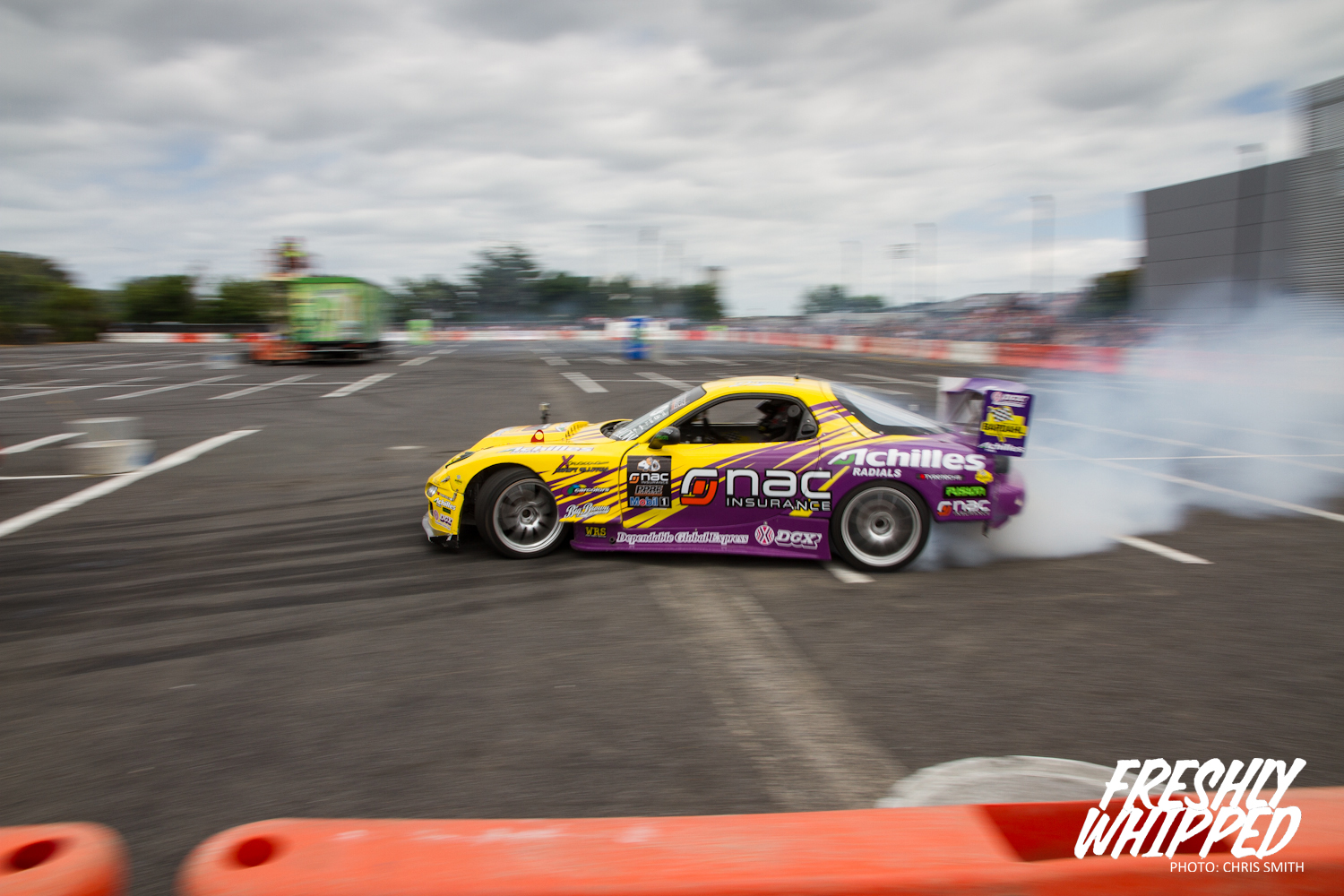 \r\n\r\nDaynom's rotary just sounded pure evil. NZ Drift rotaries are really starting to sound great these days.\r\n\r\n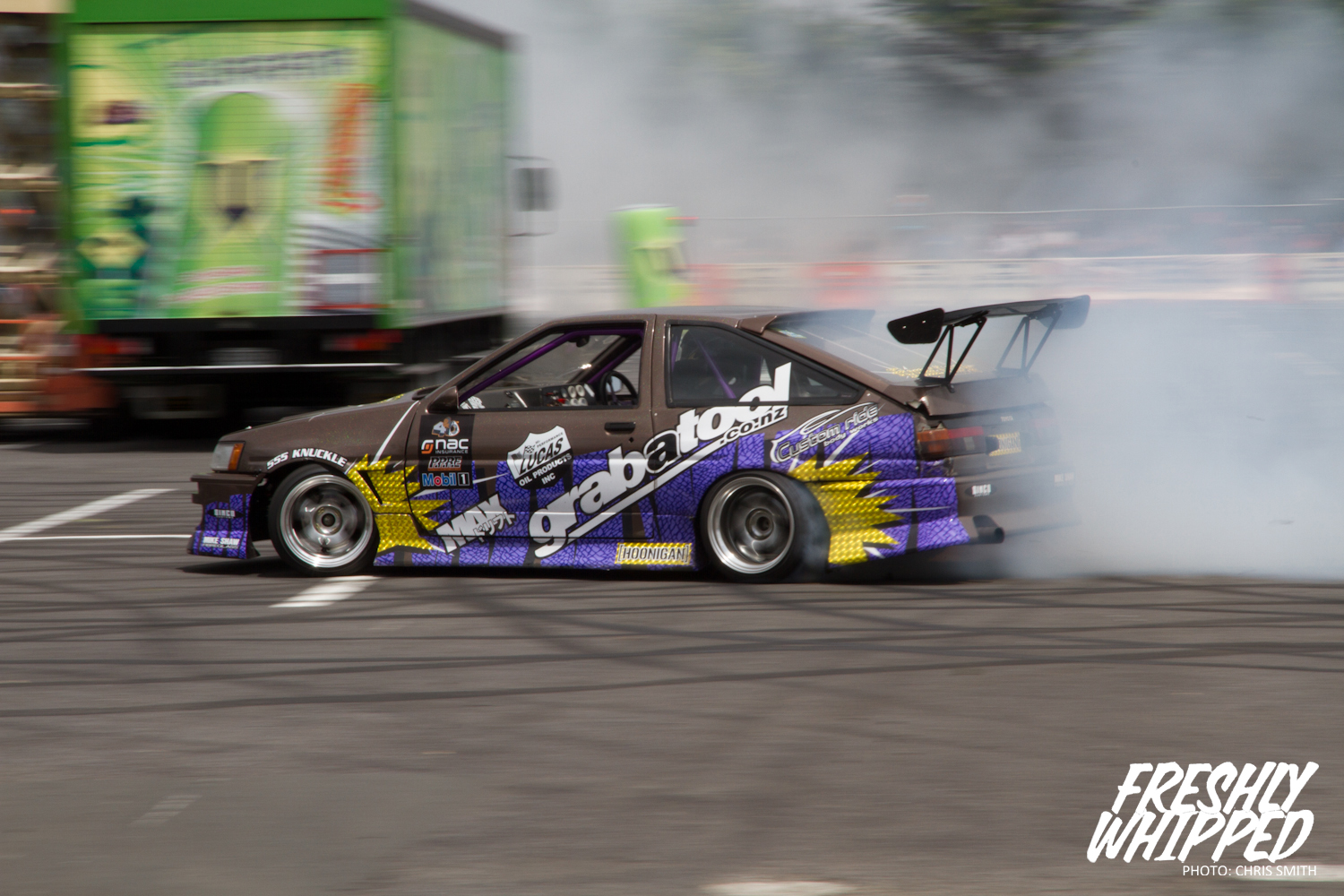 \r\n\r\nSpeaking of great sounding rotaries, Hugo's is really starting to show it's true colours. Diggin' it.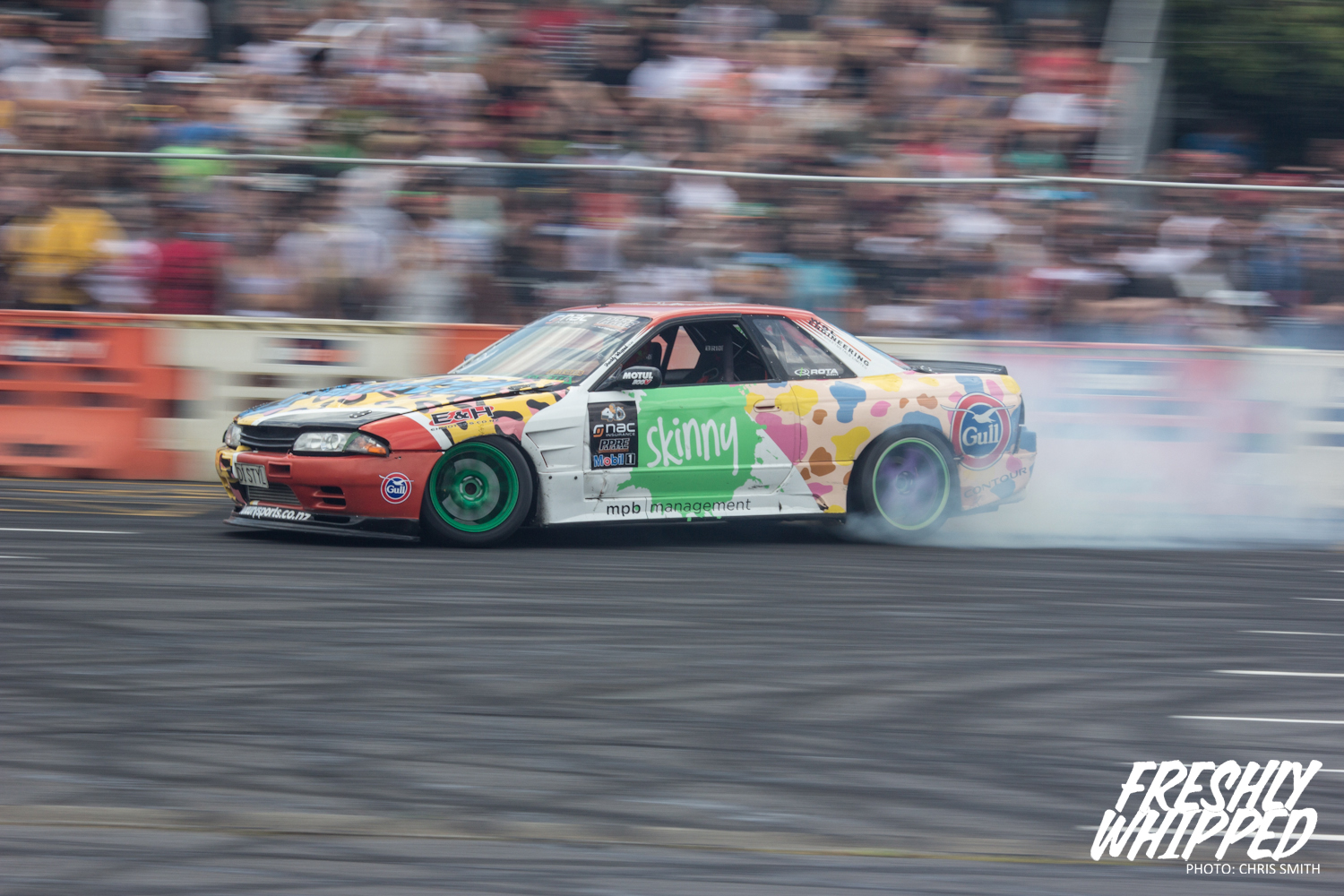 \r\n\r\nColourful Cam's R32 was being drifted with a lot of smoke pouring off the back of the car. He must have the lowest R32 in D1NZ. That '32 sits damn low.\r\n\r\n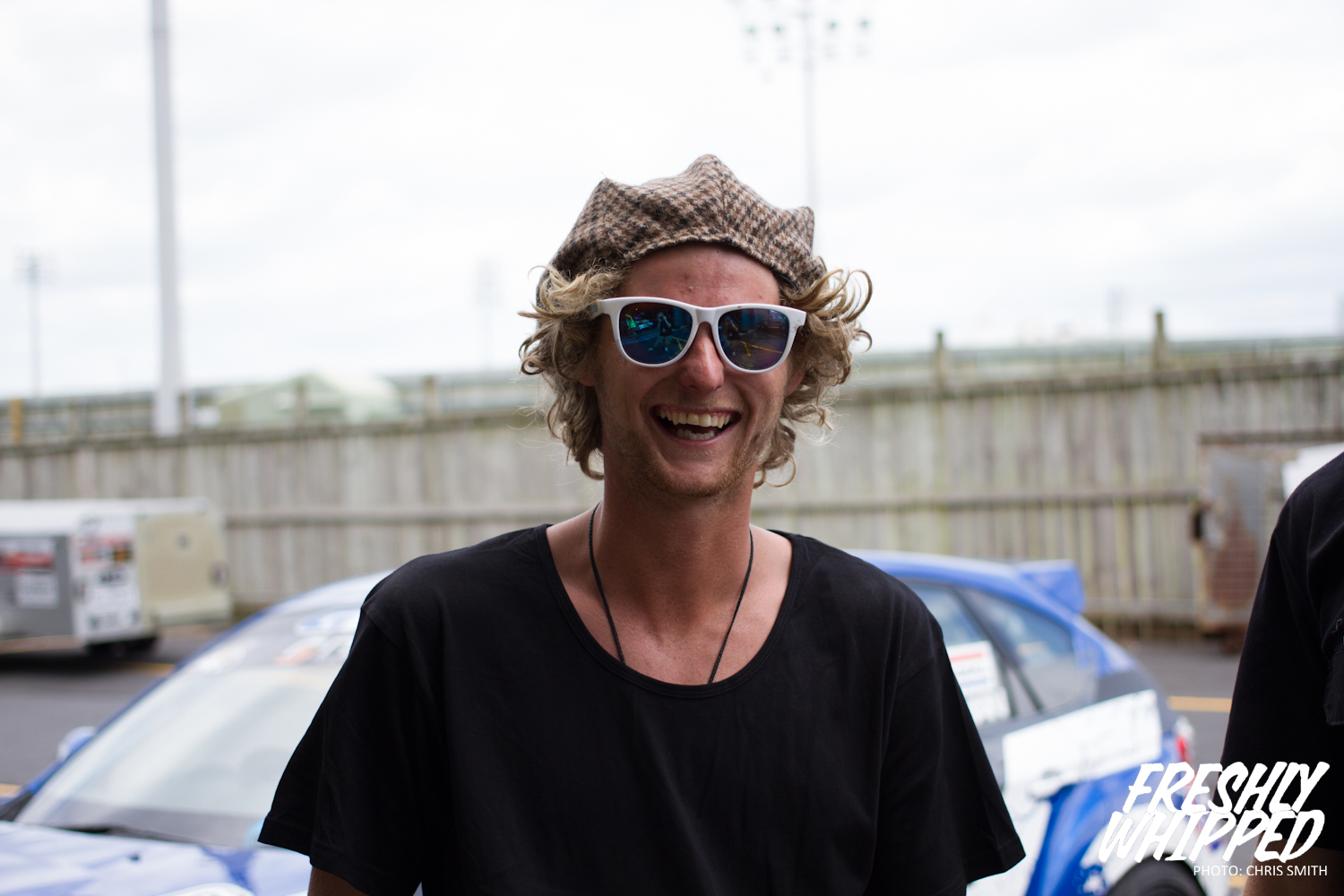 \r\n\r\nHe was pretty chuffed throughout the day too.\r\n\r\n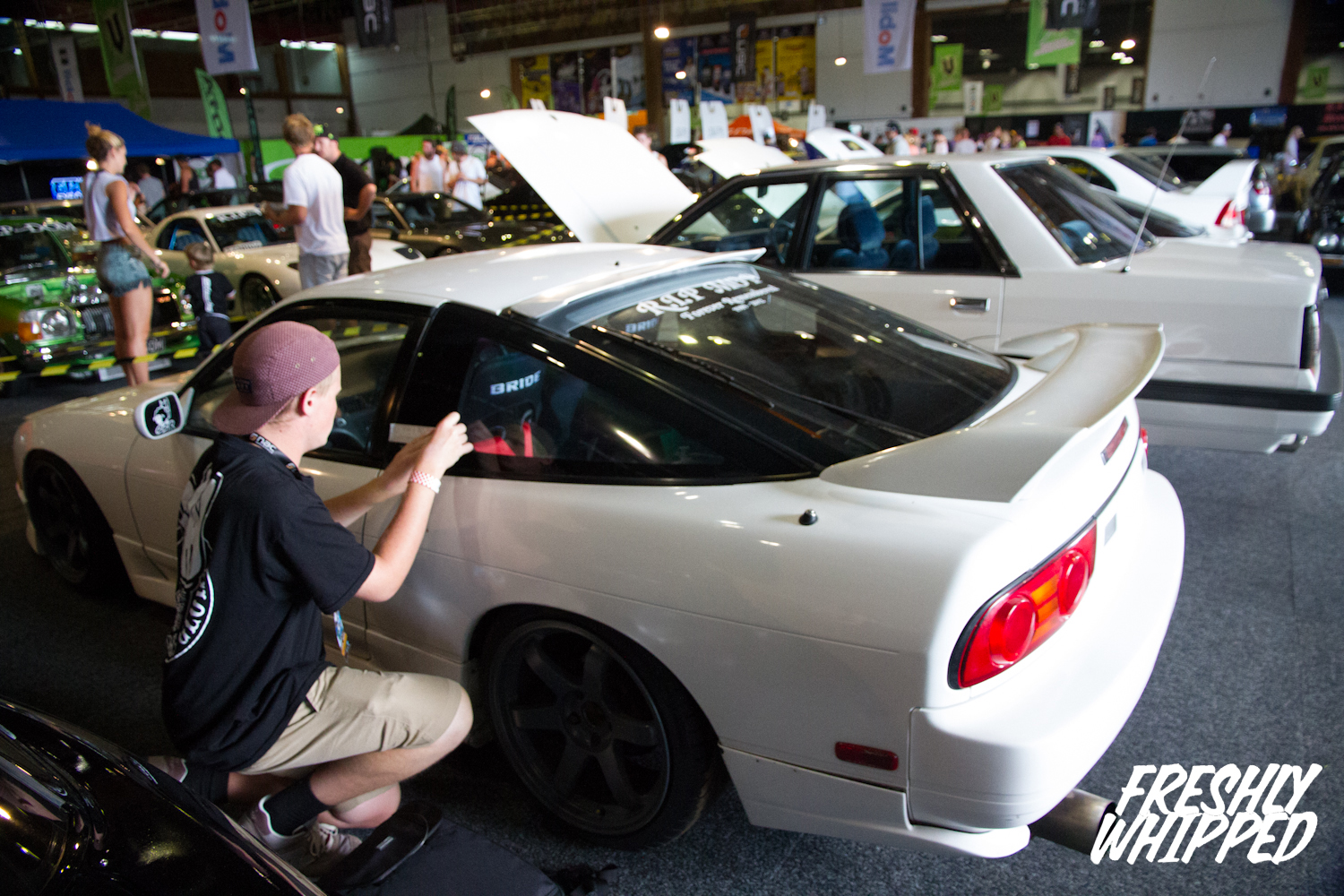 \r\n\r\nI went off and slapped some stickers on my friends car..\r\n\r\n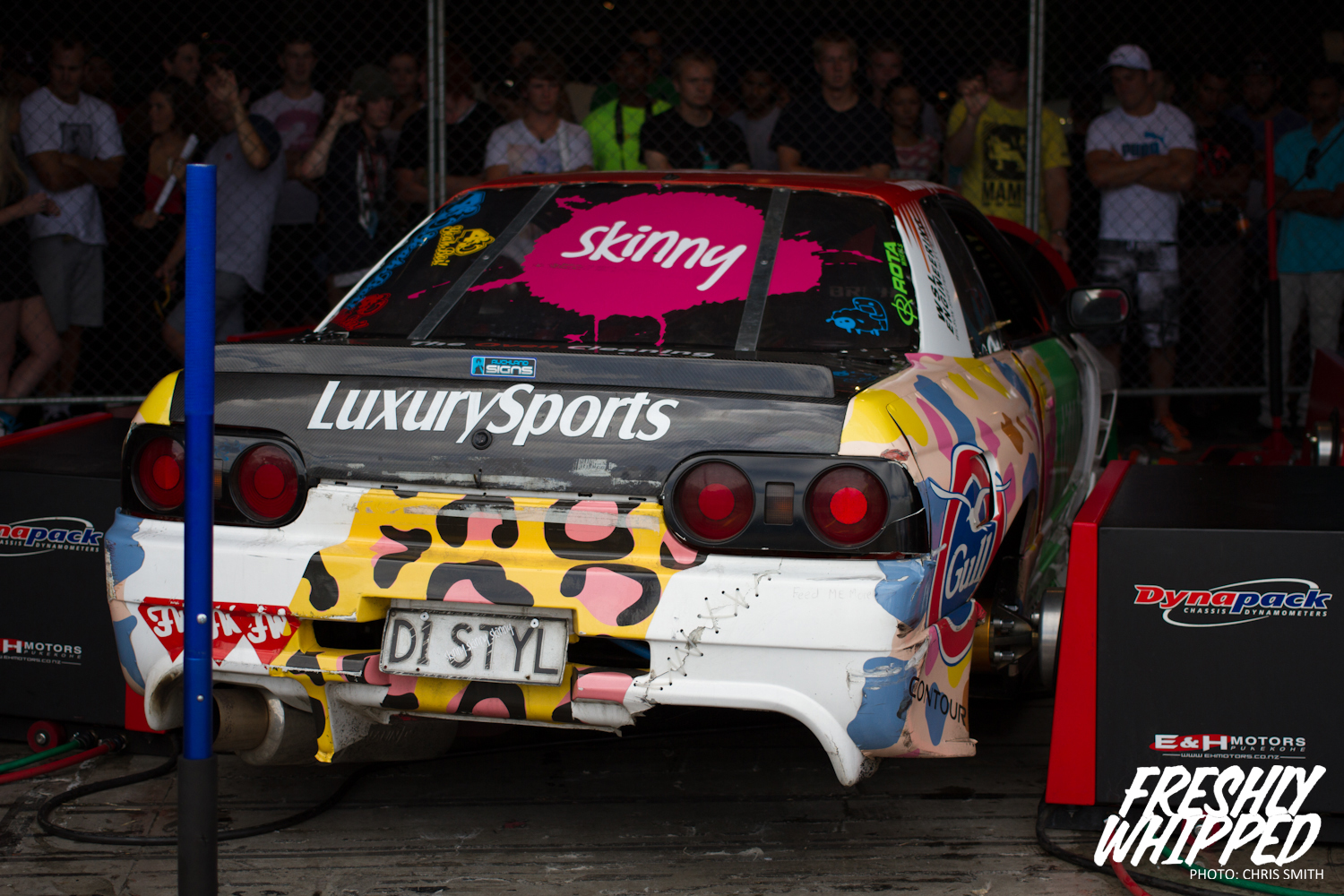 \r\n\r\nAnd watched as Cam's R32 was then put onto the dyno to be tested.\r\n\r\n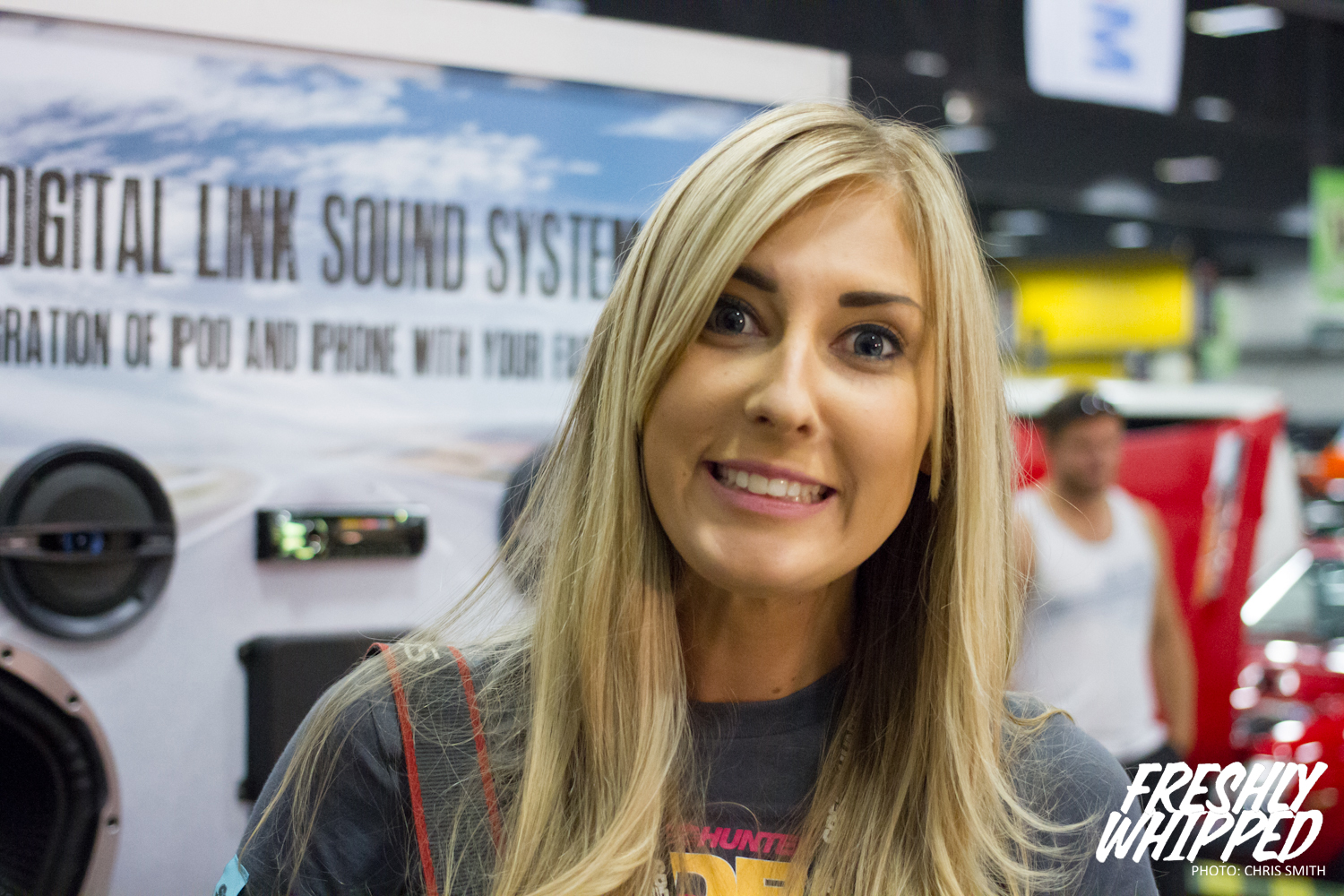 \r\n\r\nBack over at the Sony audio stand, Taryn from iheartstance was found doing her best overly attached girlfriend impersonation.\r\n\r\n
\r\n\r\nI'm digging the blue Enkei's they're running on one side, with the same pair but in purple on the other side.\r\n\r\n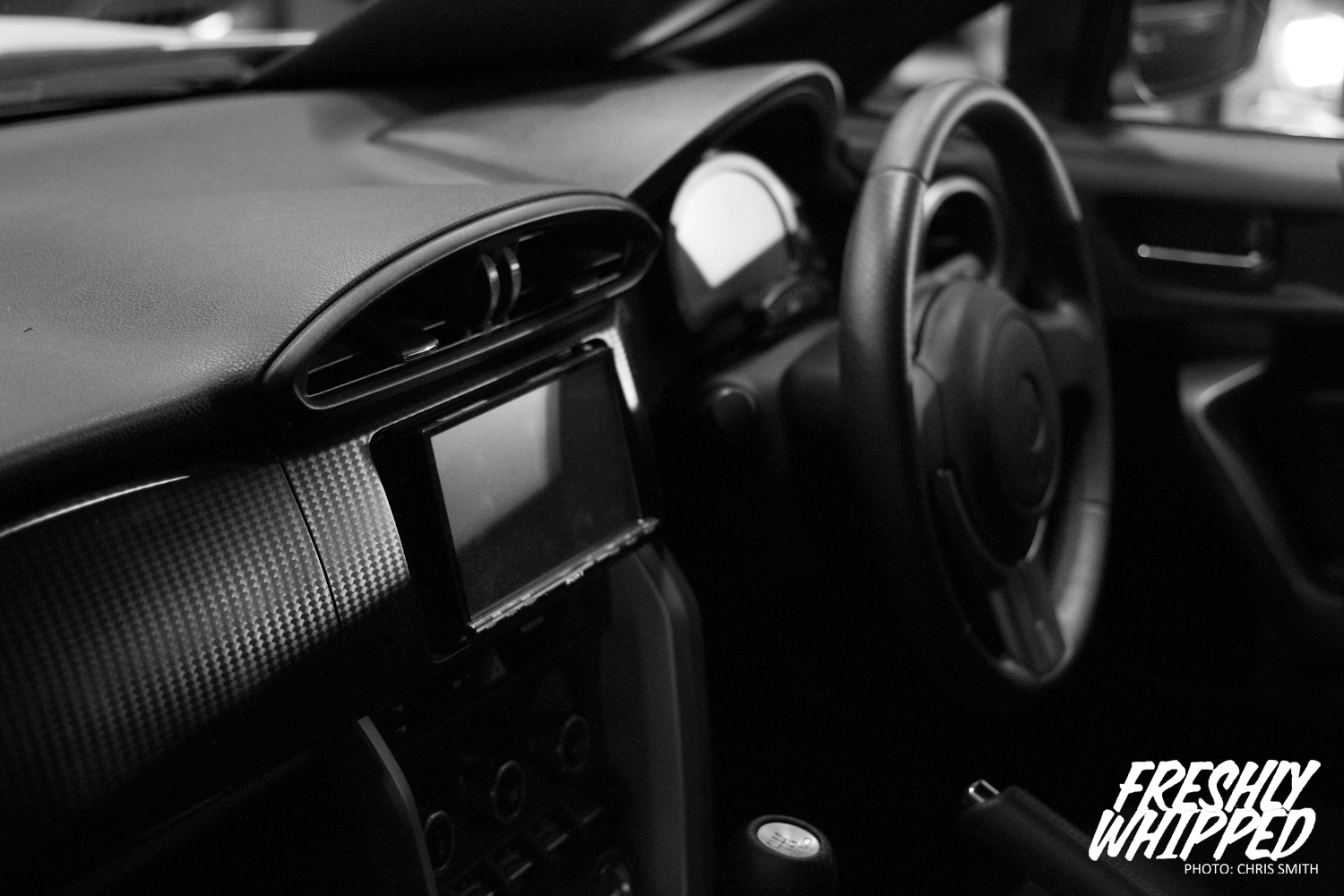 \r\n\r\nThe interior was pretty snazzy too. Do like these 86's.\r\n\r\n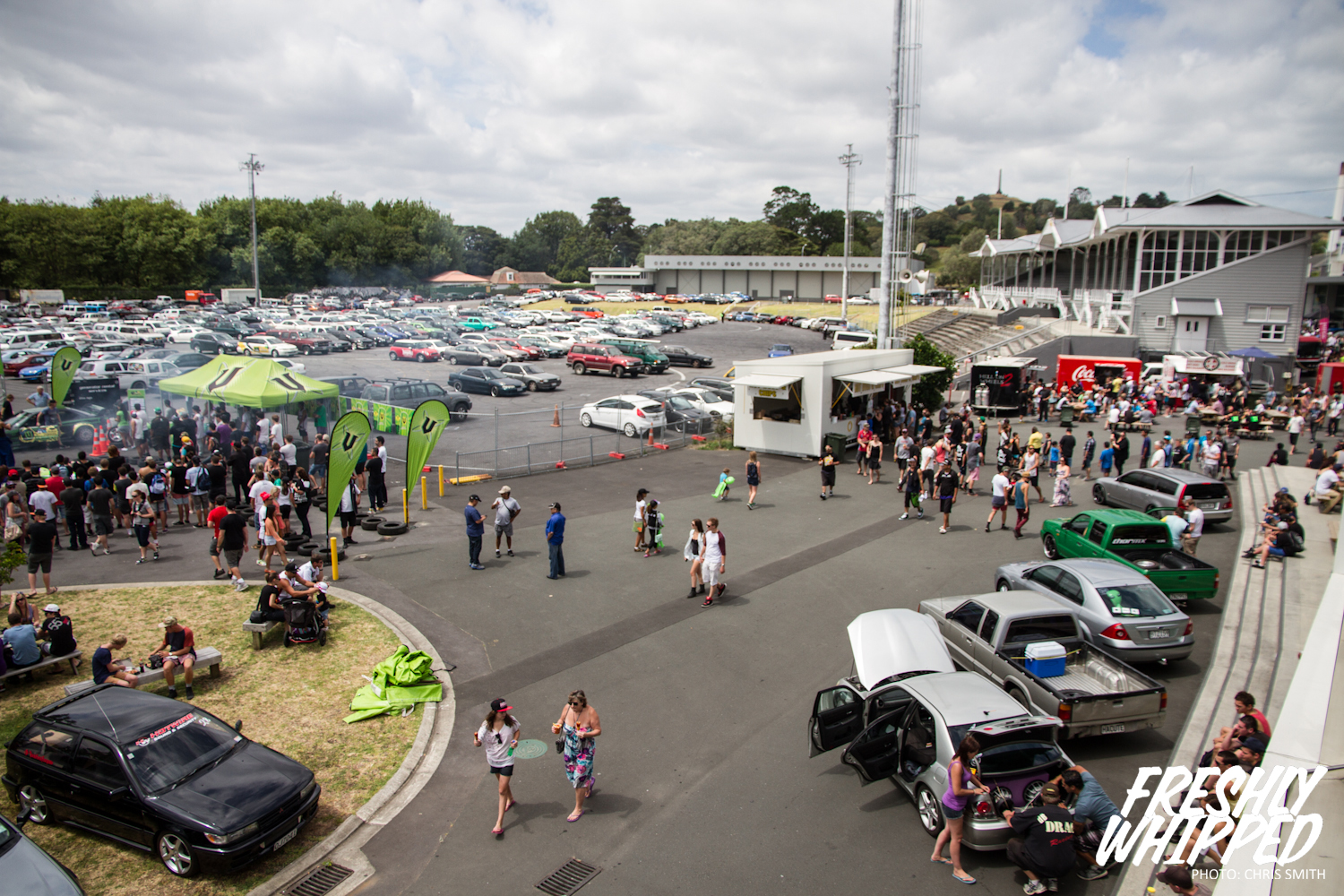 \r\n\r\nCrowds were having fun working on the V burnout comp and of course buying plenty of food.\r\n\r\n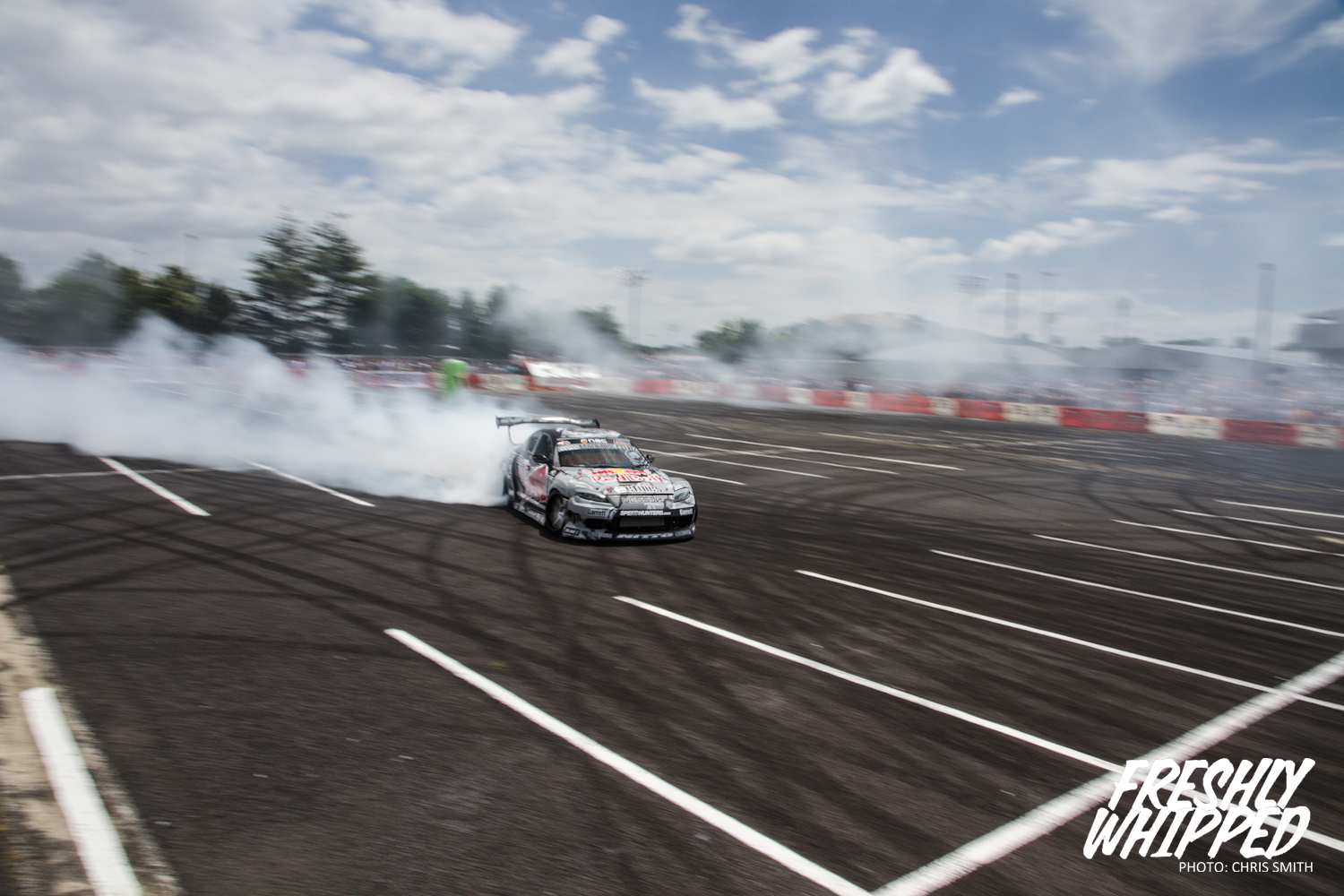 \r\n\r\nBack onto the longest drift competition where Mike brought the RX8 out again to distract everyone in a 10km radius.\r\n\r\n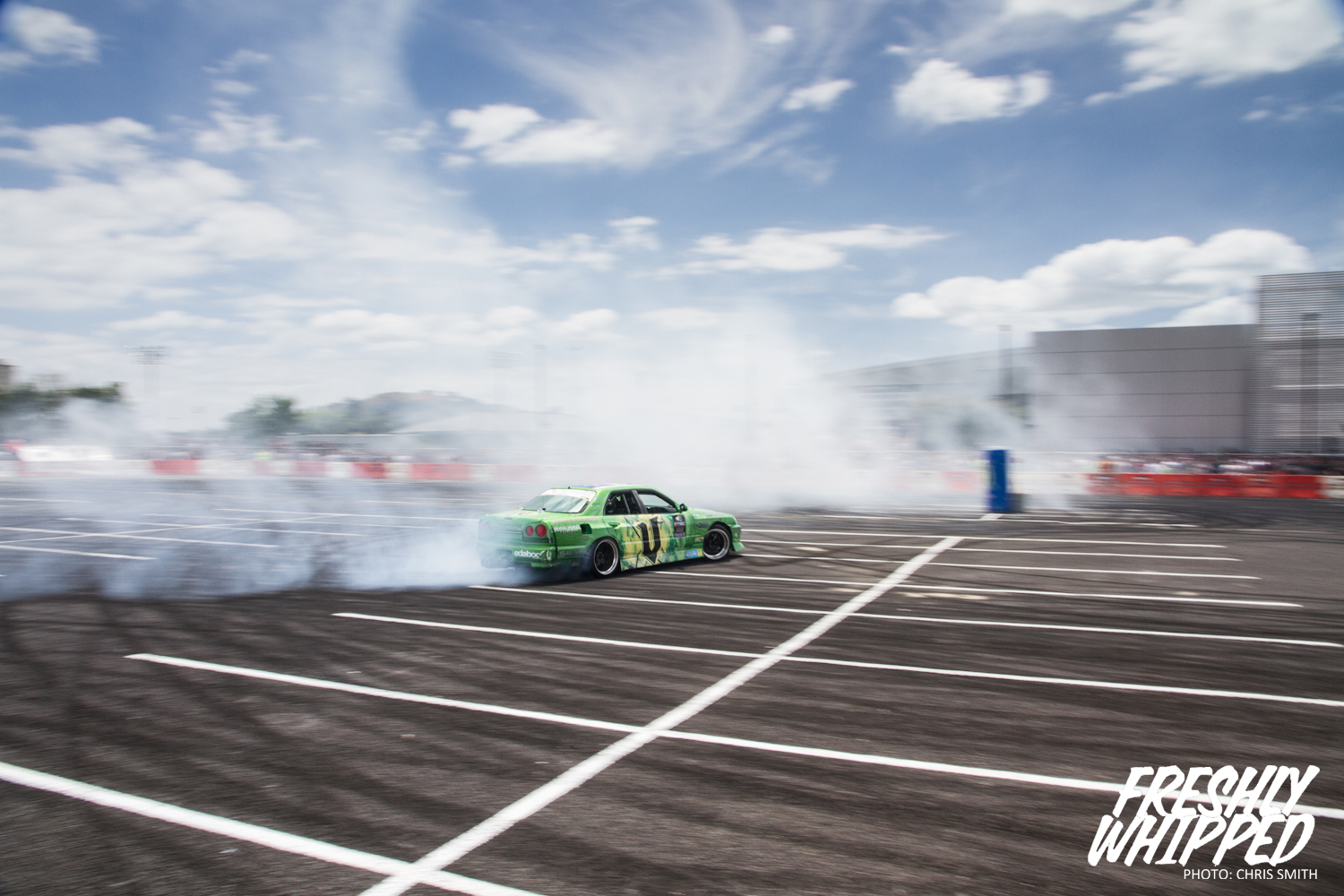 \r\n\r\nAnd Cole was sure to add some clouds to the sky with his formation.\r\n\r\n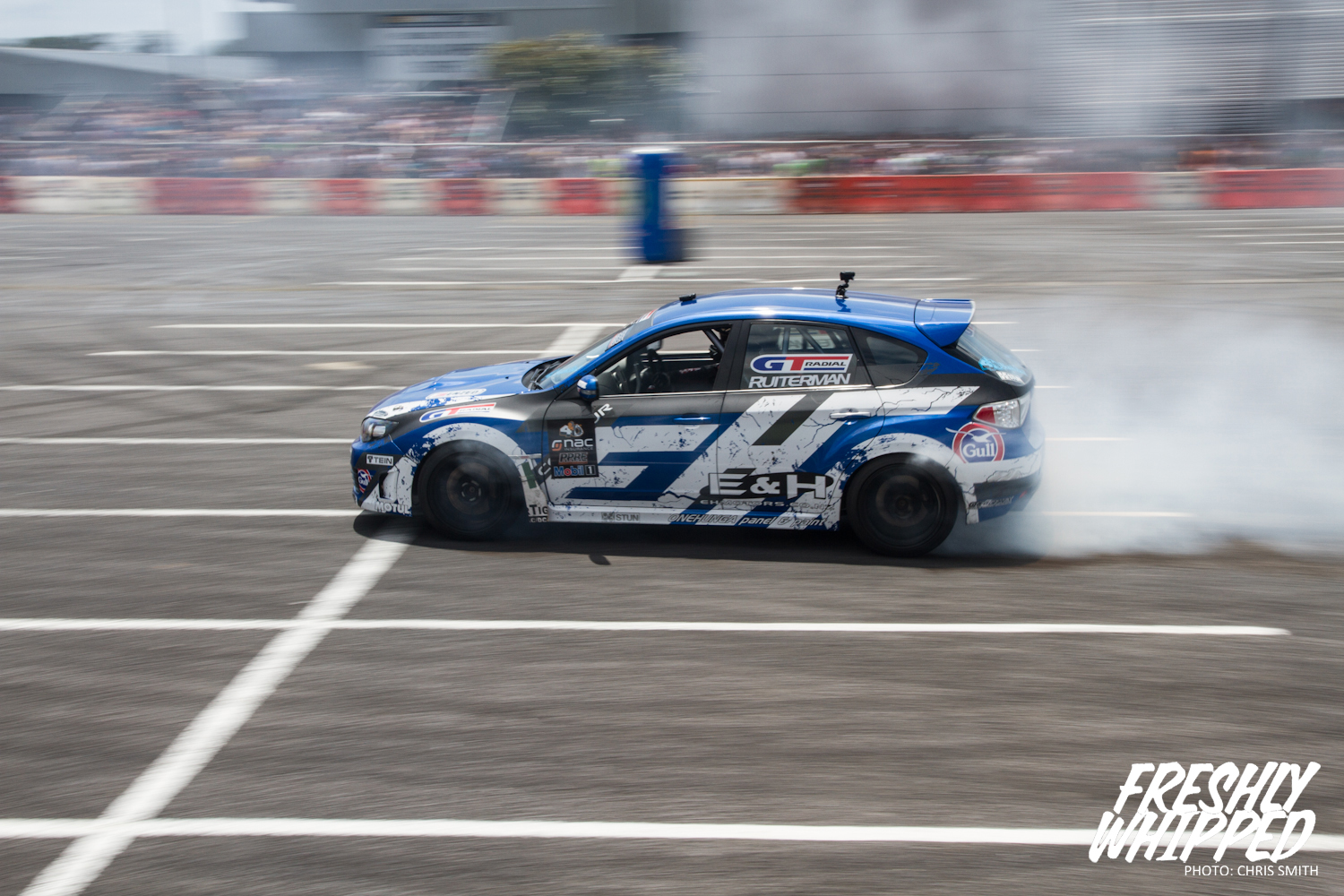 \r\n\r\nCarl's 4WD Subaru is always a good point of difference, providing a near 'Kenn Block experience' in the carpark of the ASB Showgrounds.\r\n\r\n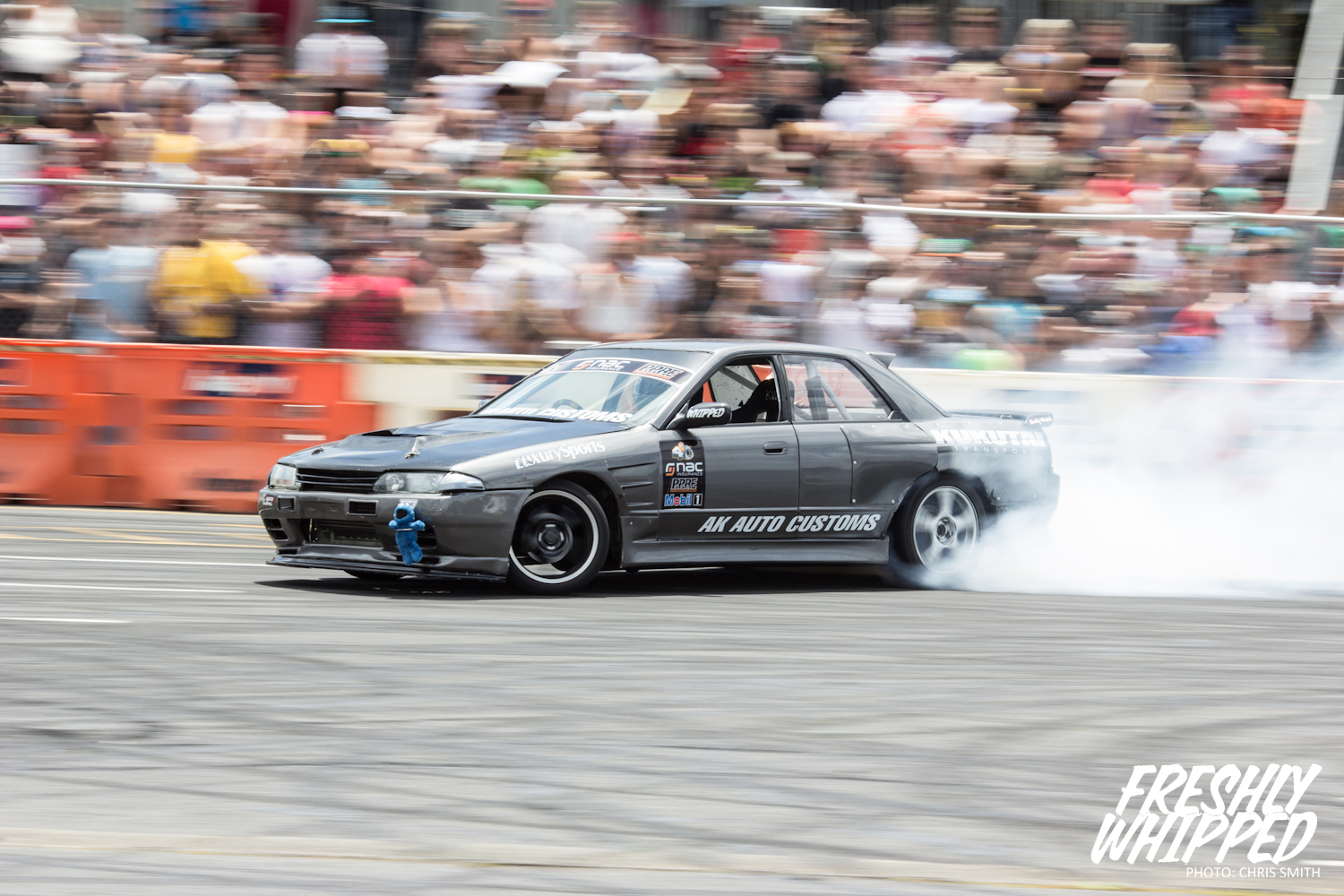 \r\n\r\nJoe's RB20DE+T was still going strong! Putting on a great performance for the crowds.\r\n\r\n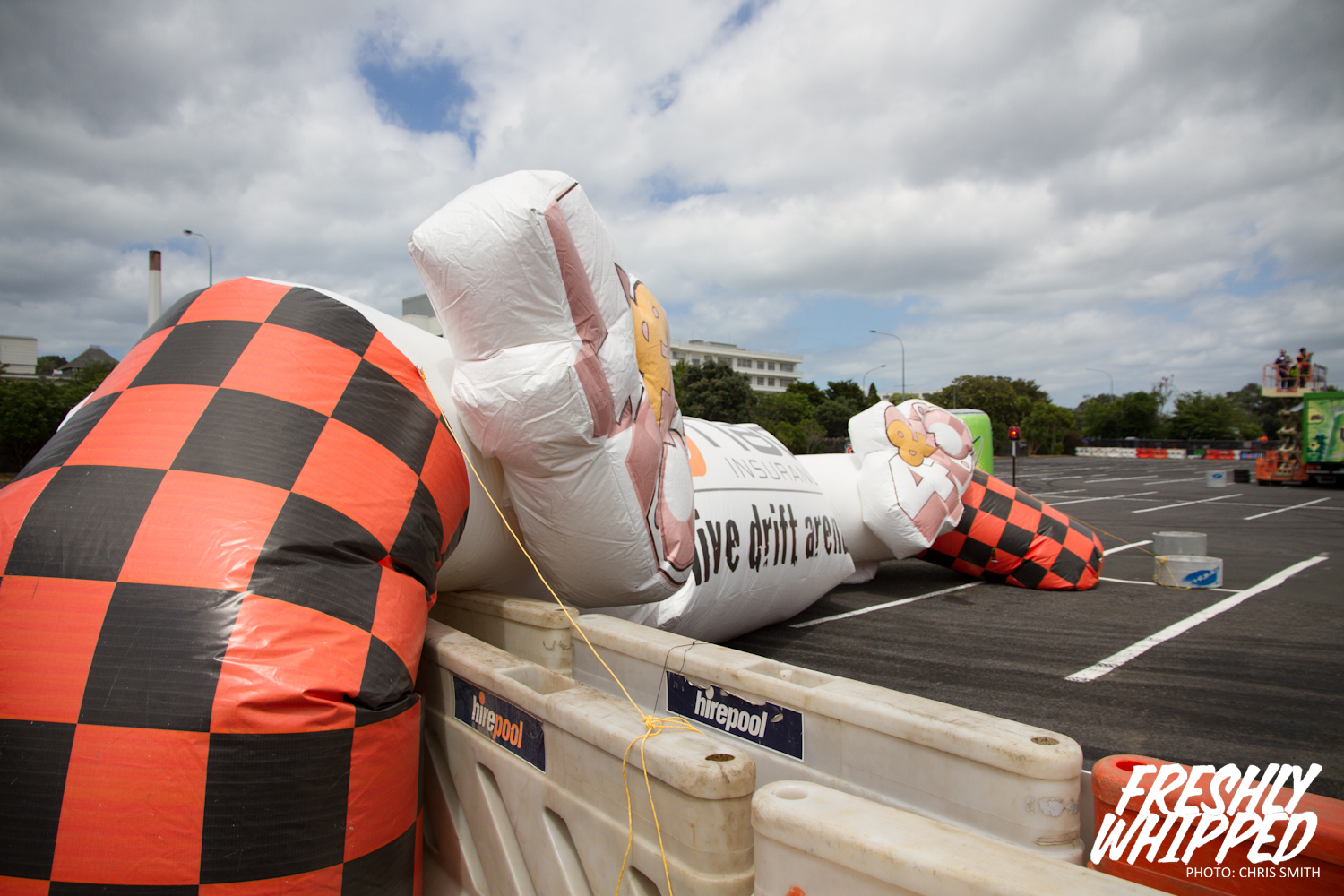 \r\n\r\nThe sign did have a little bit of erectile dysfunction after a car drove over the power cable.. No worries.\r\n\r\n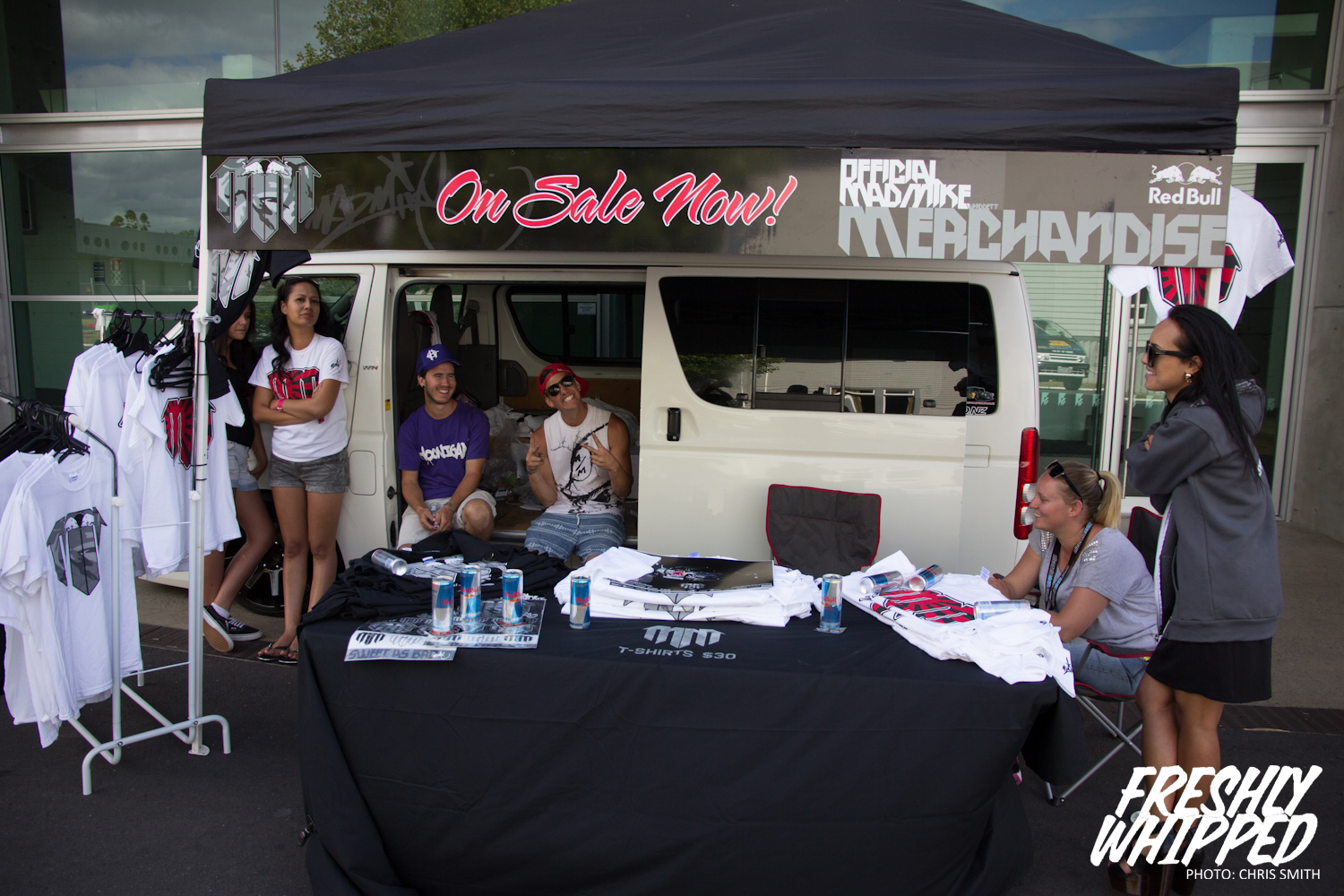 \r\n\r\nOn the way out for the day I spotted this gang chilling, selling some merch. You might recognise them.\r\n\r\n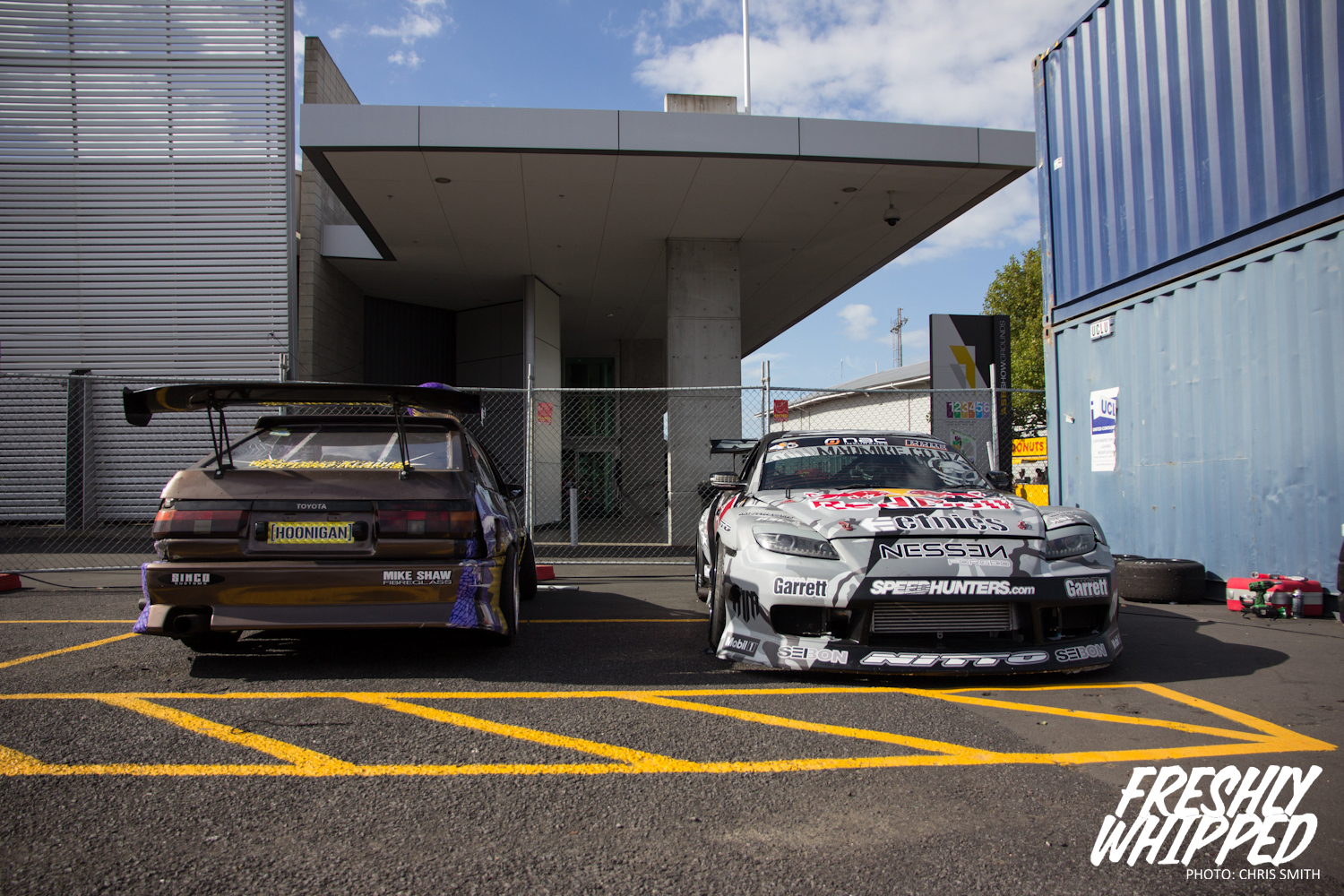 \r\n\r\nTheir cars look quite good side-by-side too.\r\n\r\n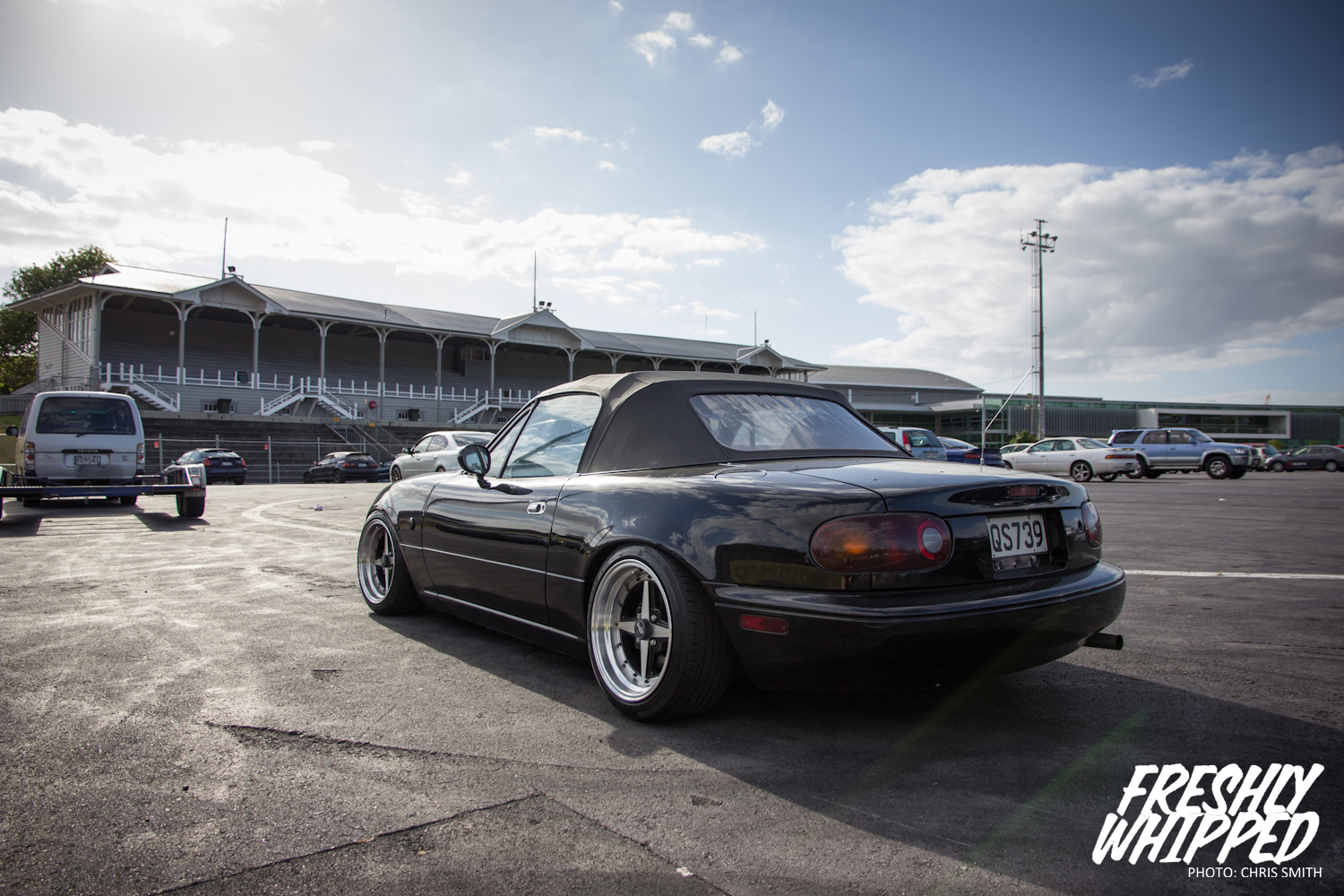 \r\n\r\nI always find events like this often have some of the best cars chilling in the carpark. This year was no different. This MX5 was chilling by itself with some great fitment. Props to the owner.\r\n\r\n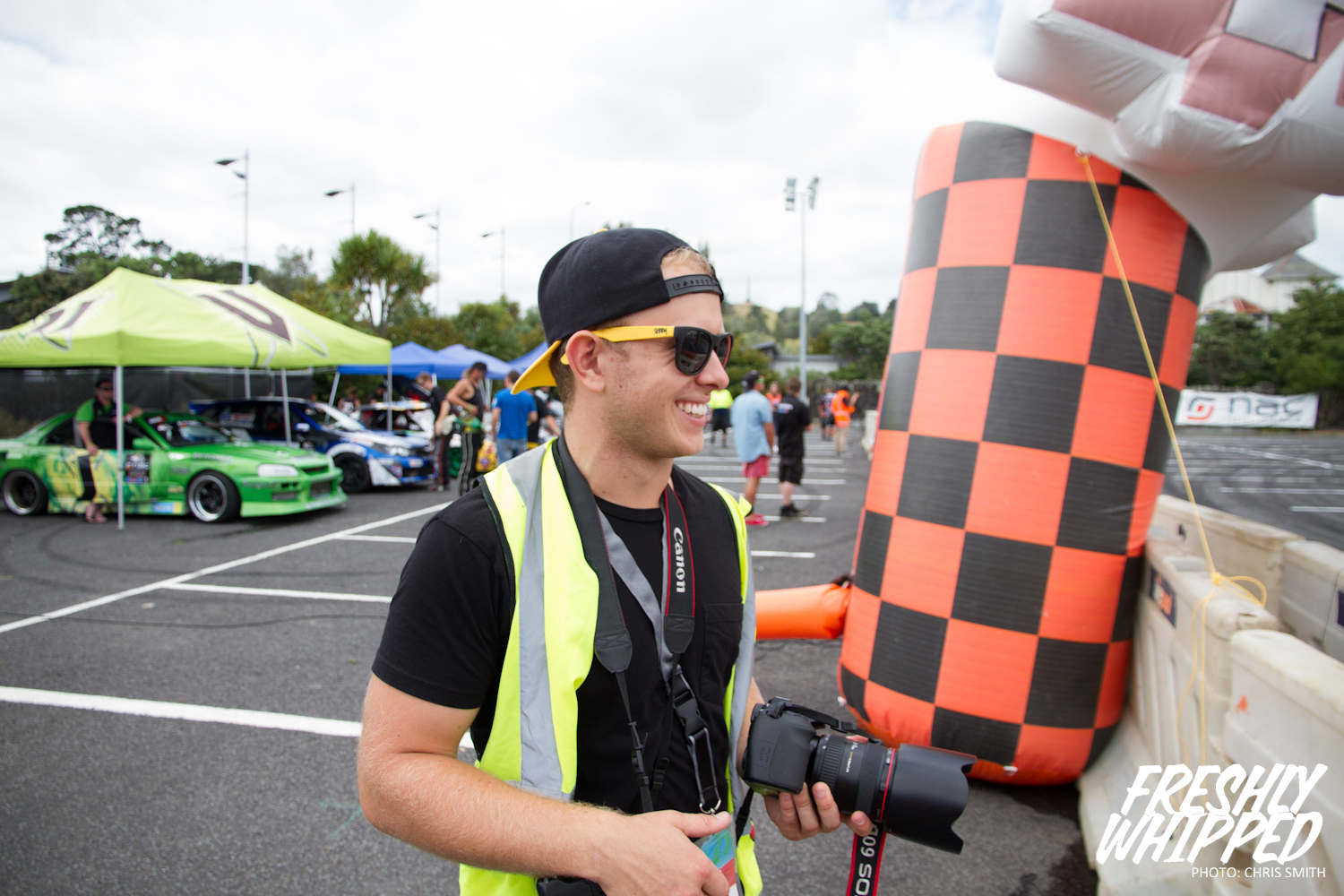 \r\n\r\nLast but not least, Rene the 'Ridiculously Photogenic Photographer'. Like his page up here.\r\n\r\nOh and since I didn't say it once in the above:\r\n
RAD.
\r\nI'll be back next year for sure.\r\n\r\n-Chris\r\n\r\n \r\n\r\n