FRESHLY WHIPPED @ DRIFT SOUTH – ROUND 4 – ANDREW BURNS
Here's another post from our South Island photographer, Andrew Burns. Check it out below!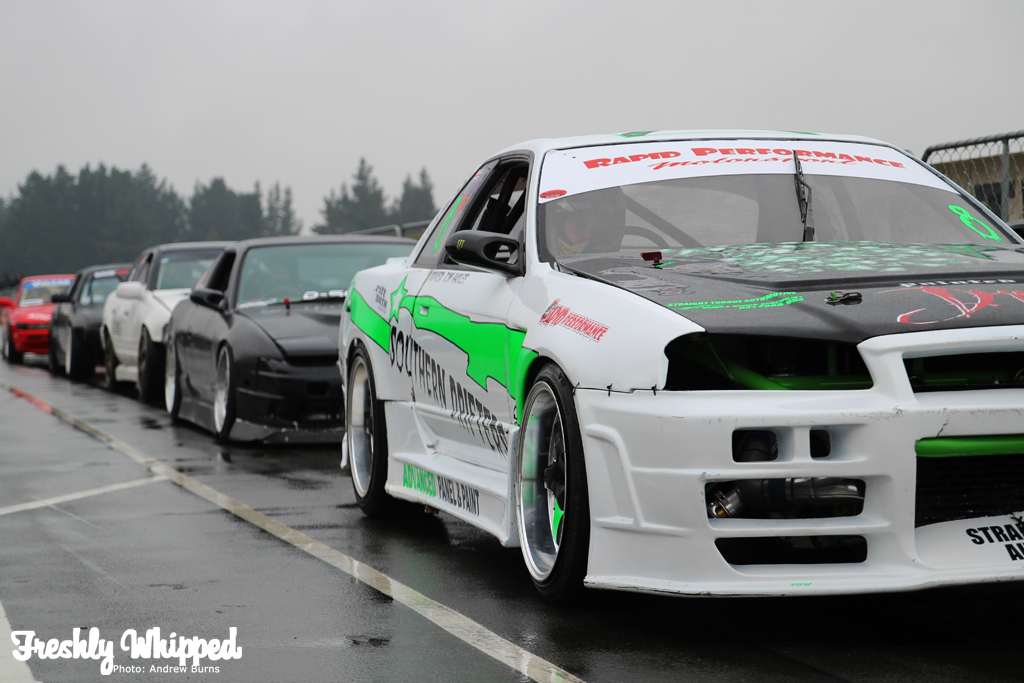 Round Four brings us back to Ruapuna, with track A configuration being used.
The forecast all week for Christchurch was sun but the day decided to bring cold winds and some rain in the morning.
Track A consists of a fast hairpin entry corner.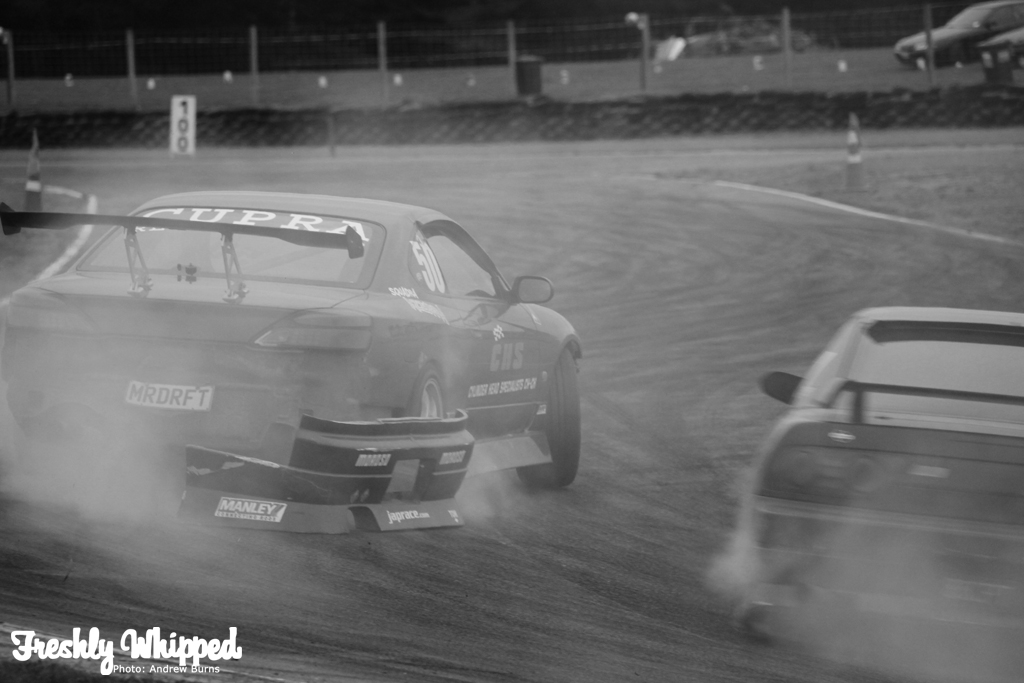 Then snakes up to a heavily cambered corner clicking third on the exit.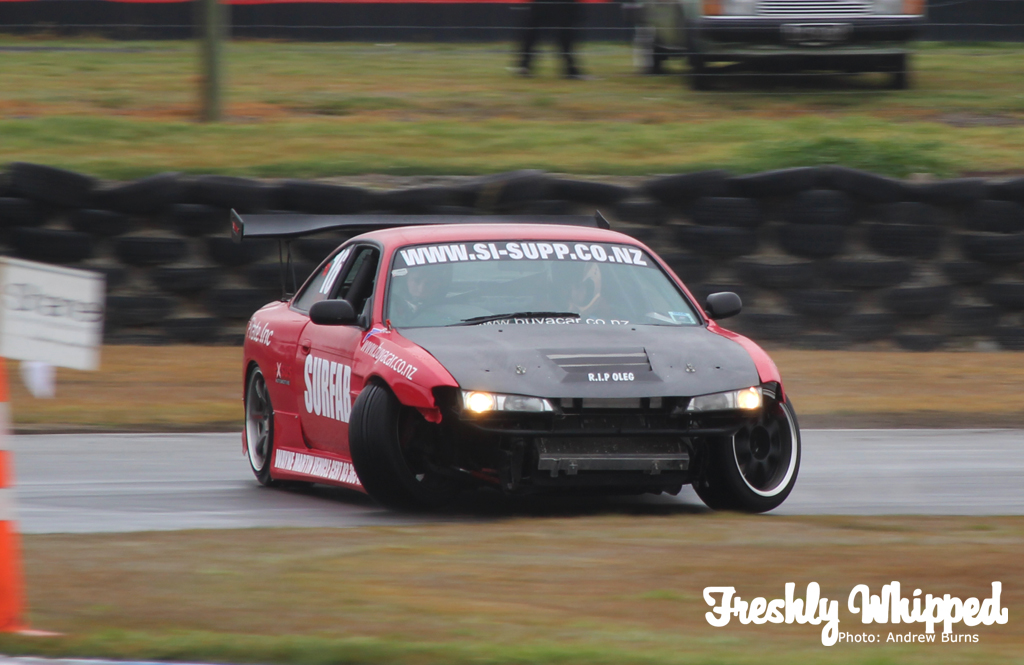 Chris Jackson pulling some crazy entries with some backwards.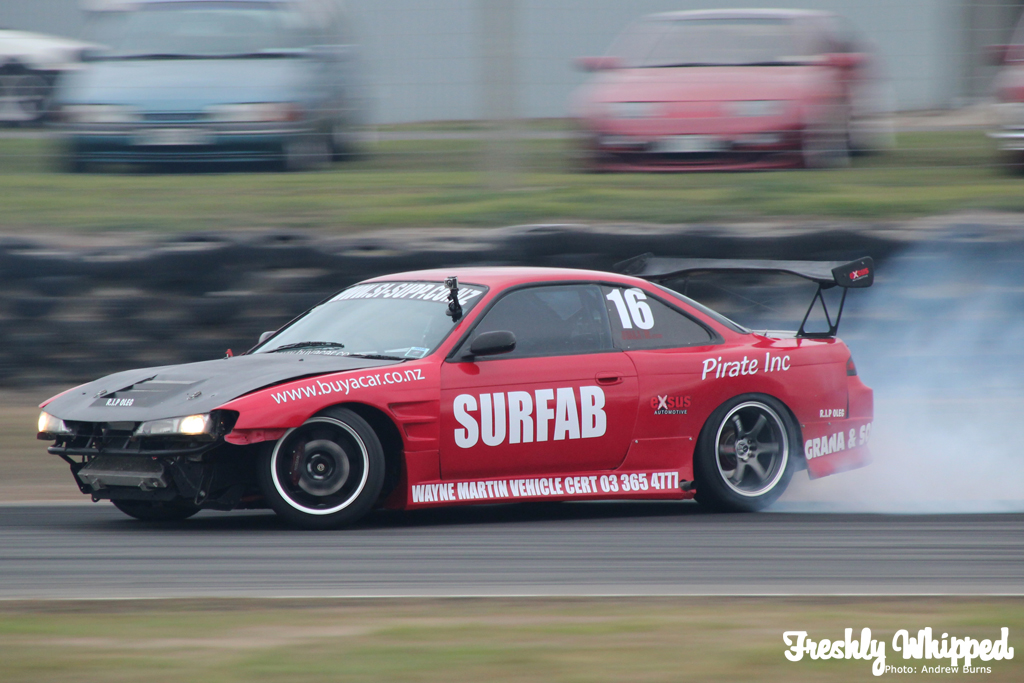 Jackson managed to find some time in between rounds to get a fresh coat on his S14.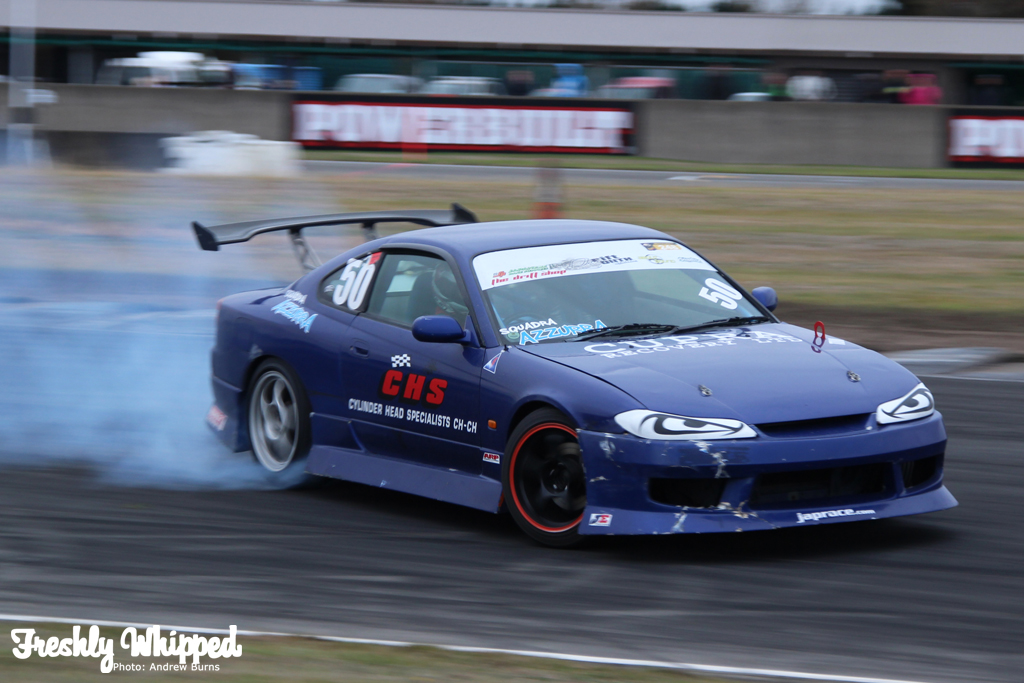 The sun made a short appearance during lunch which gave just enough time to dry the track out.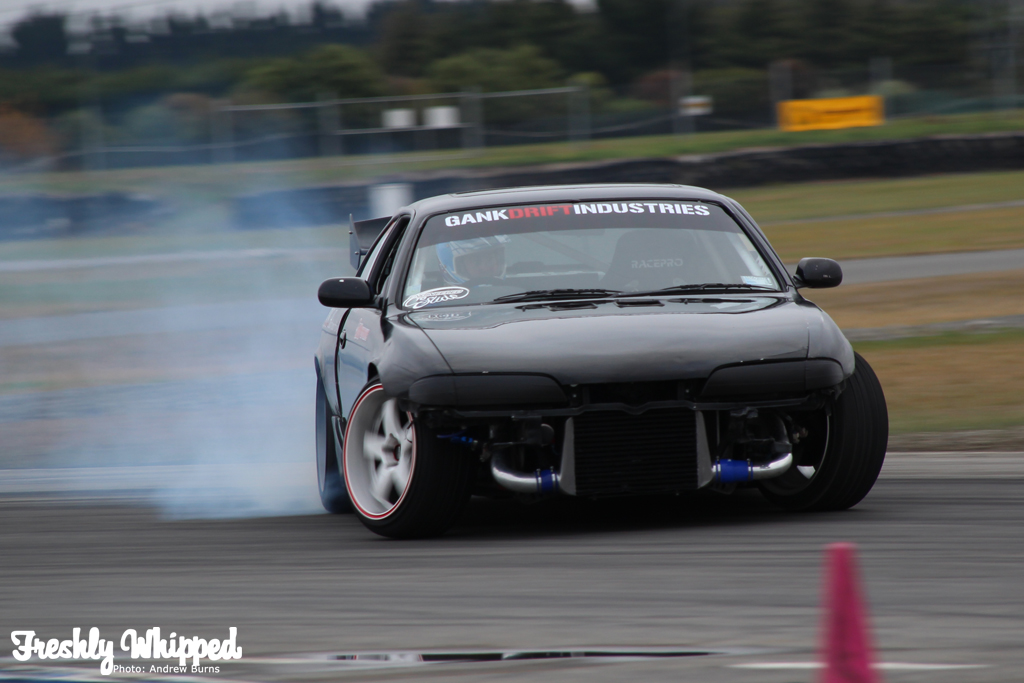 The varying track conditions took some getting used to, but once the boys had their dry lines sorted the smoke started to pour.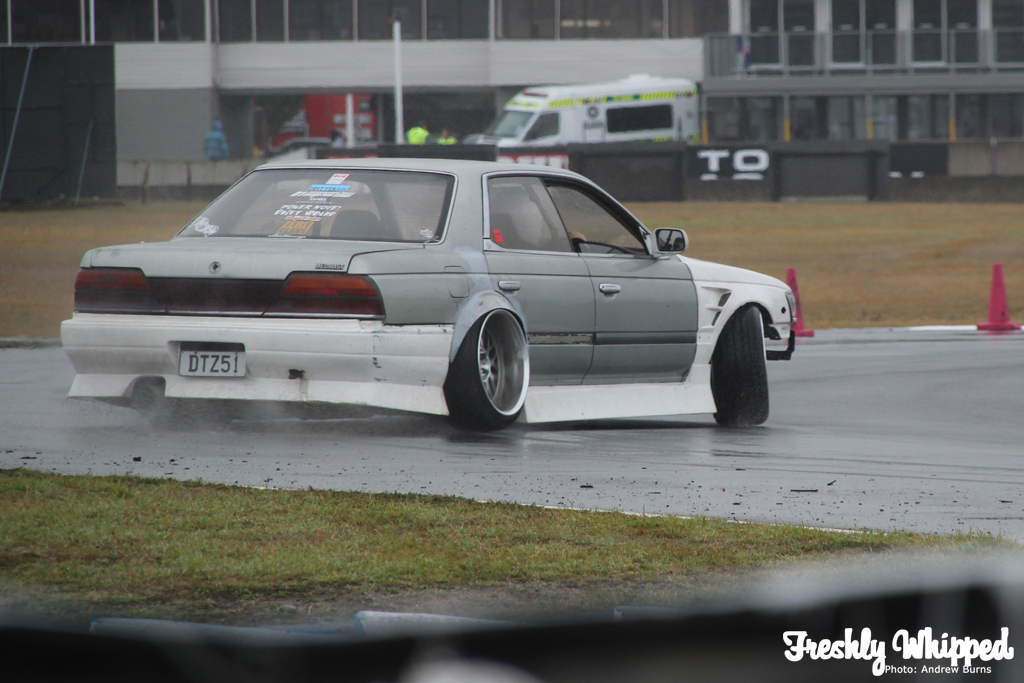 Marcus Scott in his C33 Laurel took out the street legal class; driving solidly all day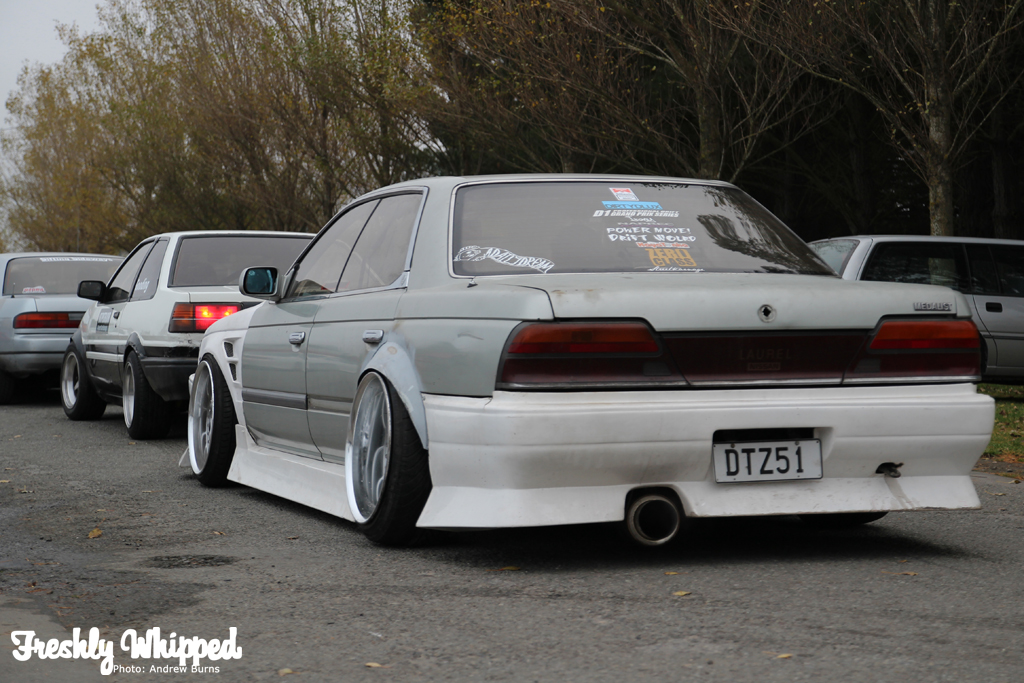 His C33 being powered by a SR20DET seems to be a good match. It will be great to see Marcus out with the pro class next Season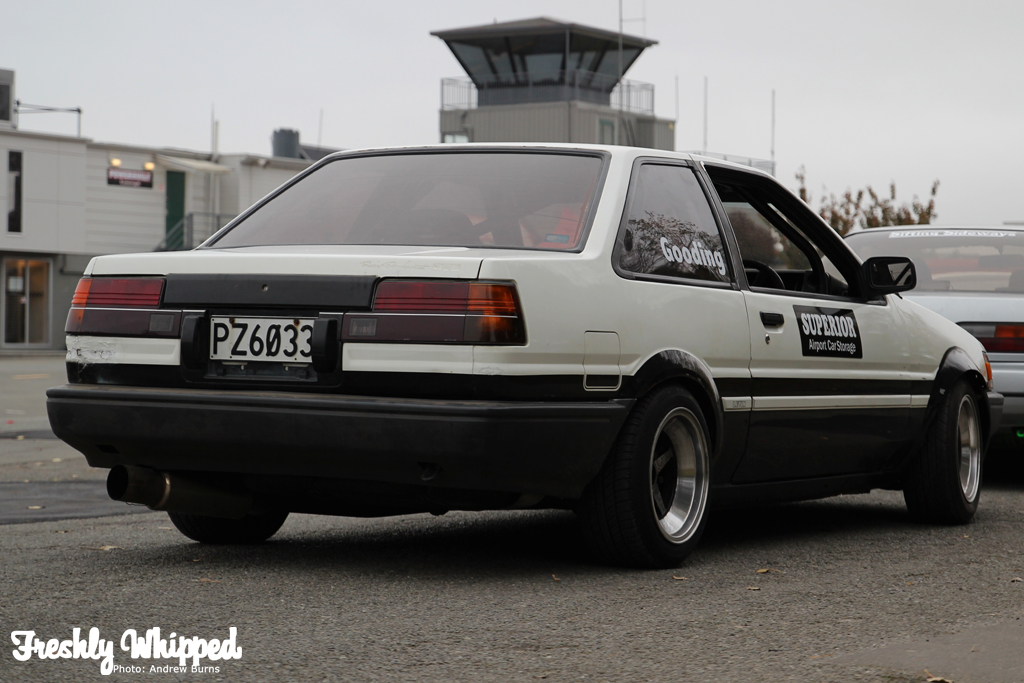 Another car that caught my attention was this super tidy AE. Supercharged to mix things up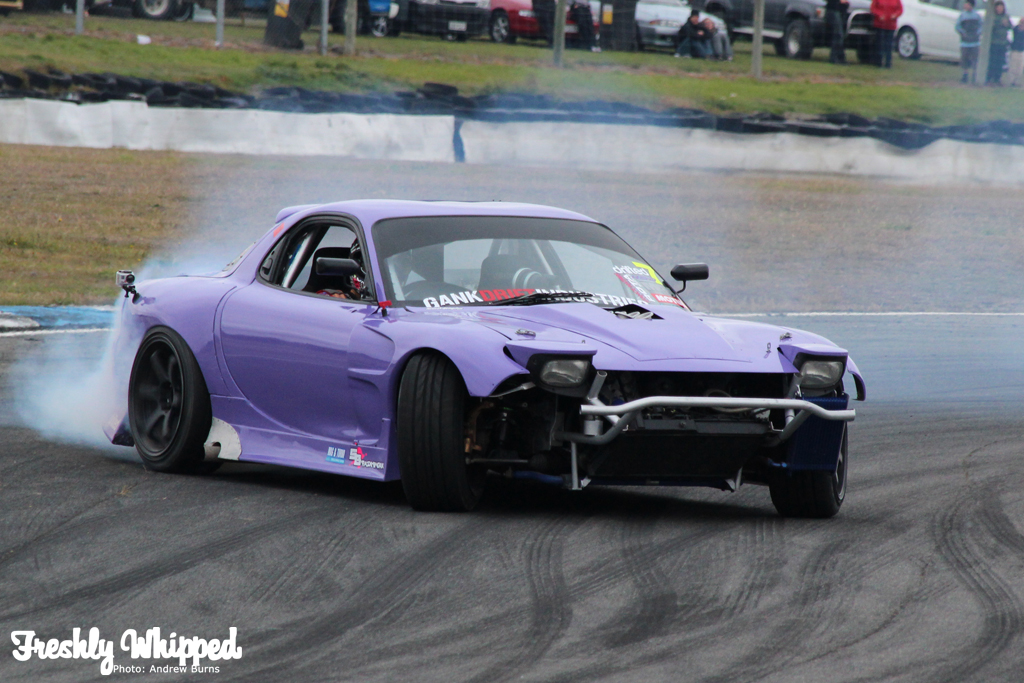 With round four previously being postponed, the boys had 2 months to work on their cars. Johnny Latham wasting none of that time by re-spraying his V8 FD and tubing out the front and rear.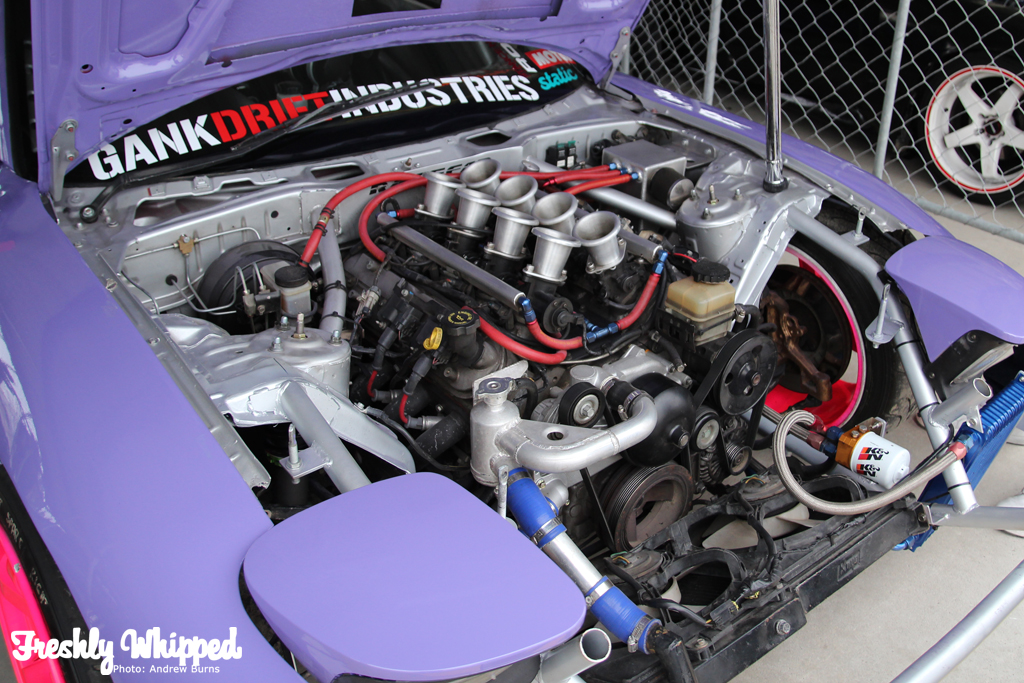 The workmanship put into this car is second to none.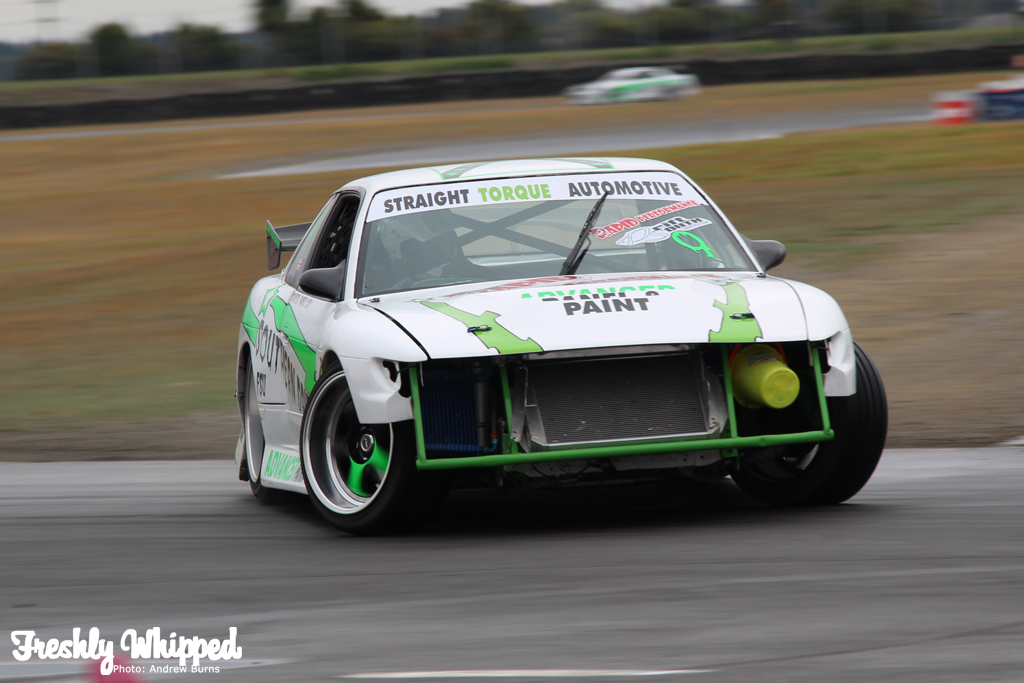 Troy Forsythe's S13 was going hard all day until he pushed a rod through the block ending his day early.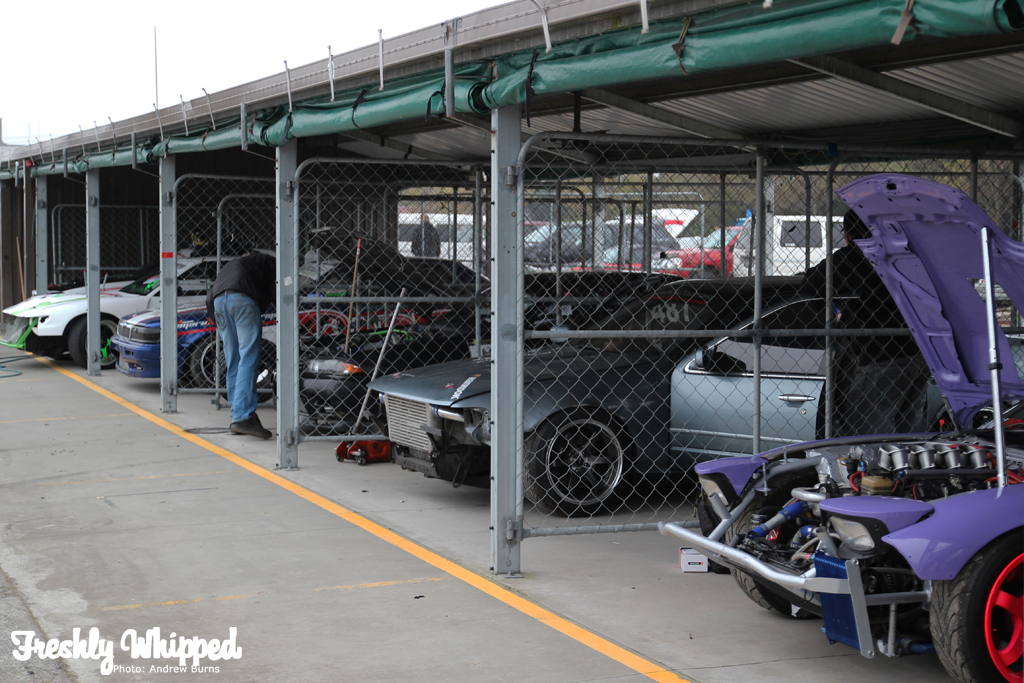 The pits were a good place to hide from the elements.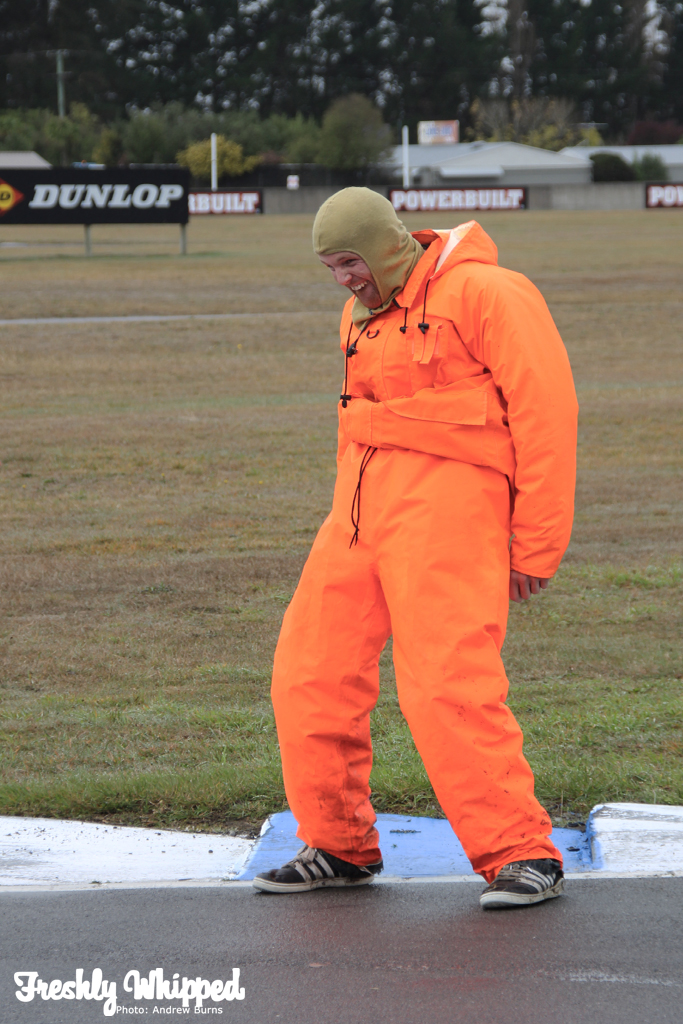 The frigid temps were making us all a little crazy..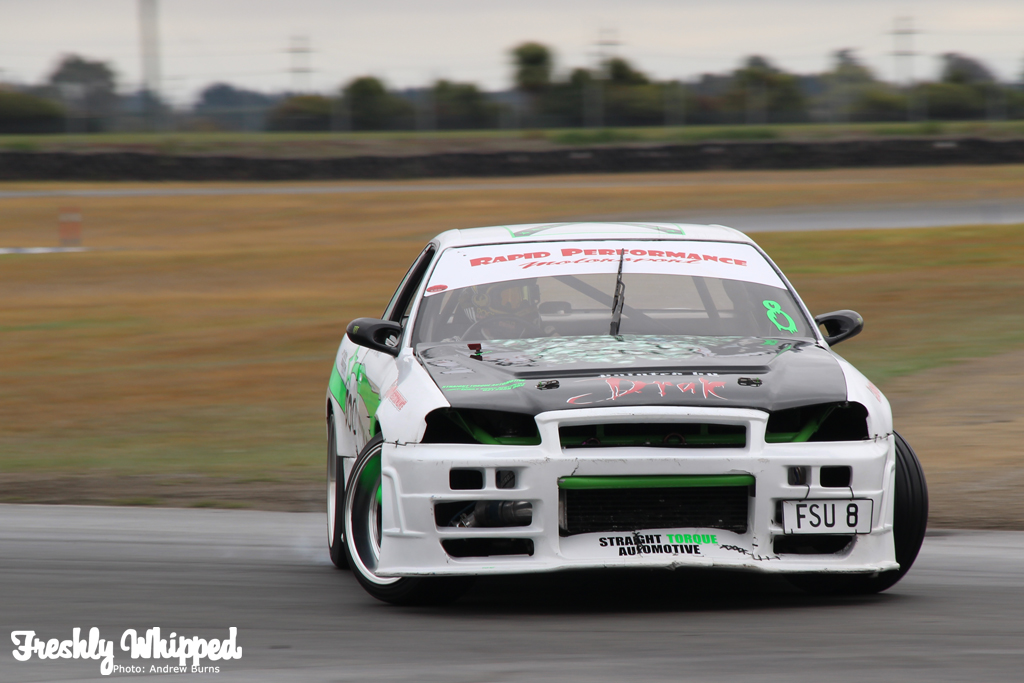 The one bonus of the wet track was that it meant the boys saved a lot of tread. Meaning that some more of them are able to enter the North Vs South round being held at Timaru this weekend.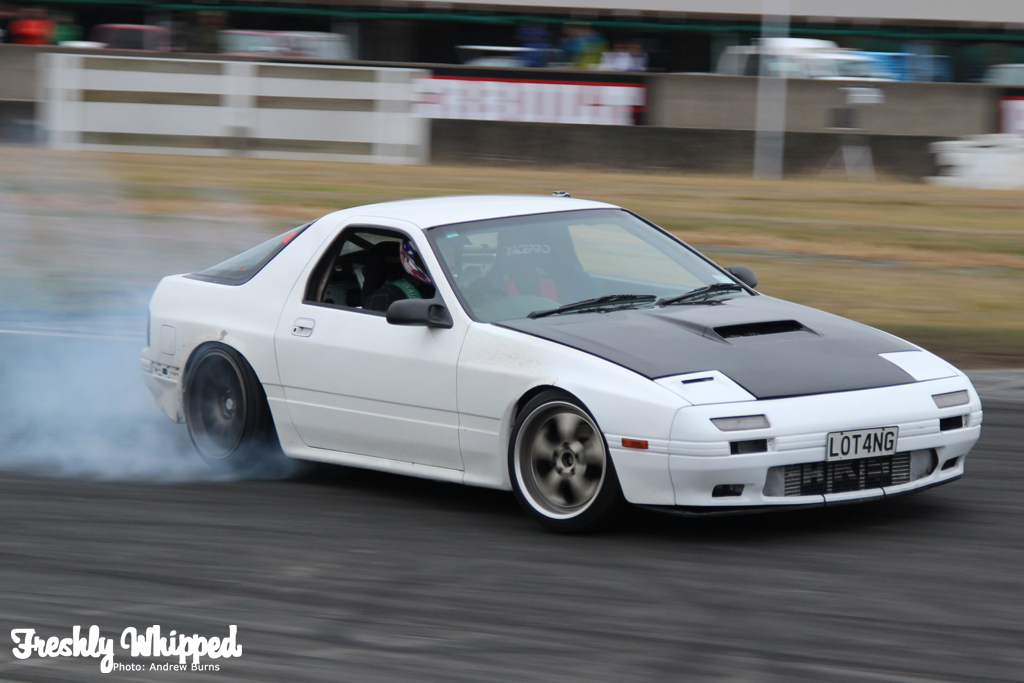 It was nice to see a rotary out in the mix.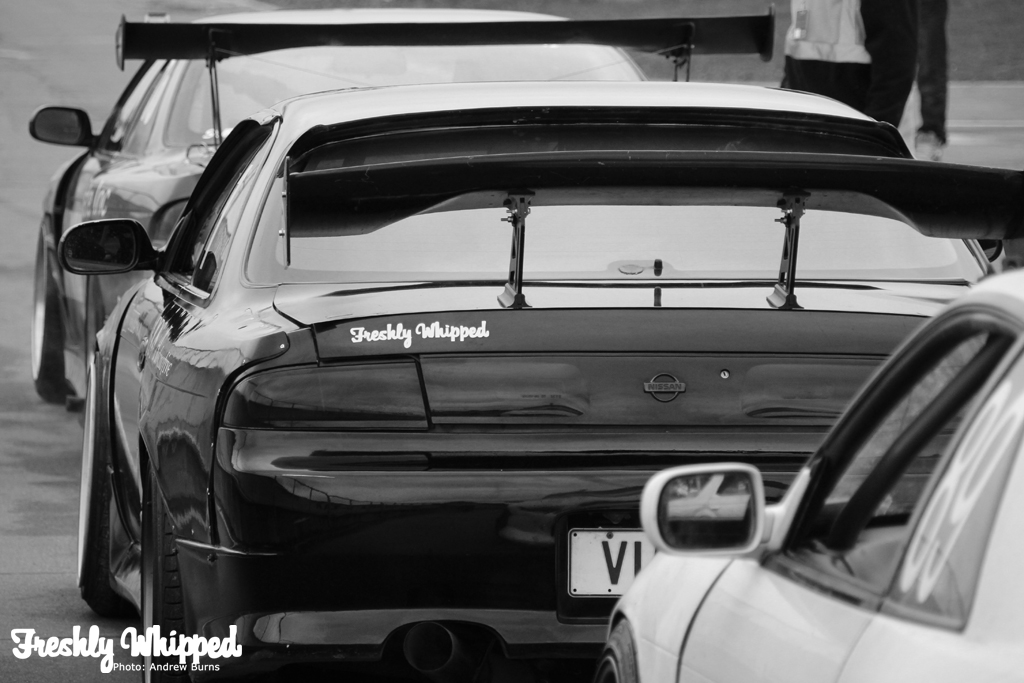 Nice sticker Ollie!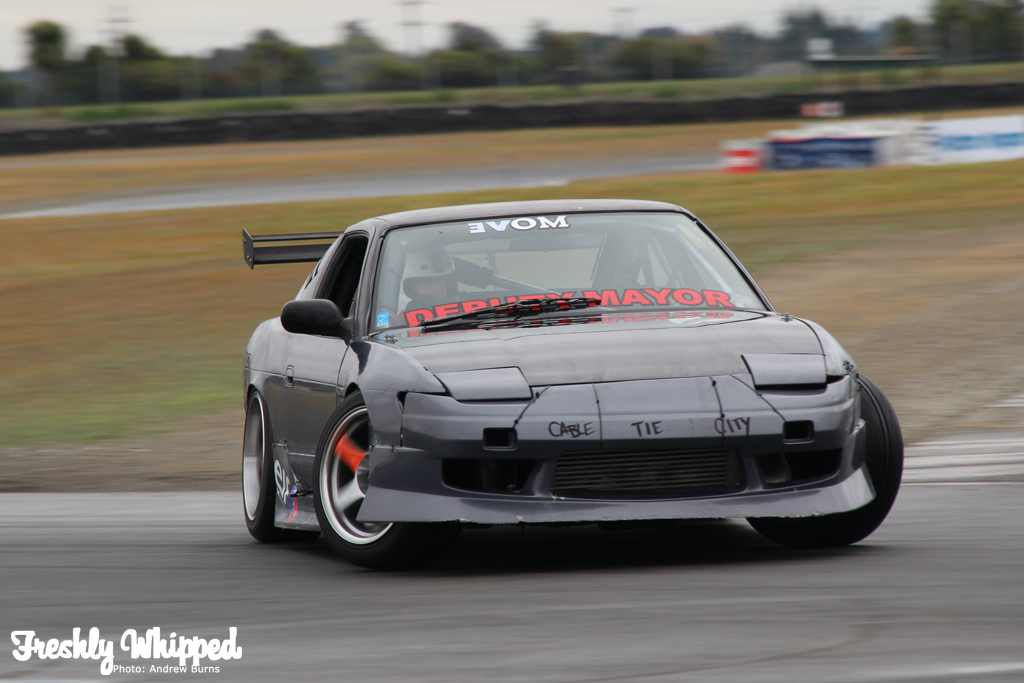 Gabba Read killing it all day; the track's well suited to his style.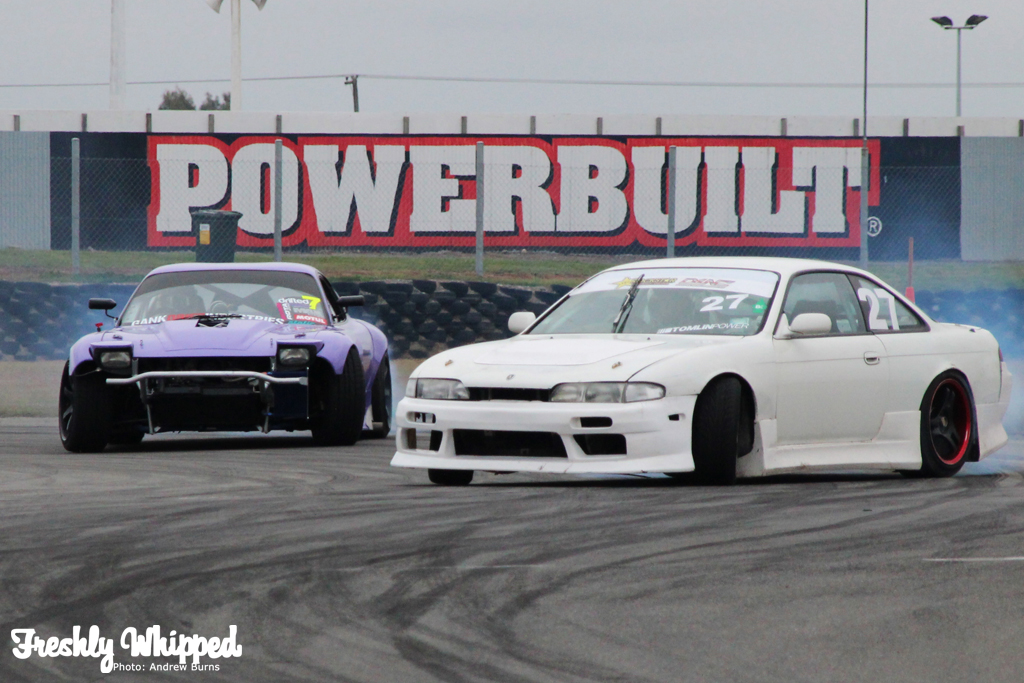 Johnny Latham sneaking up on Robert Tomlin. Win goes to Johnny in that battle.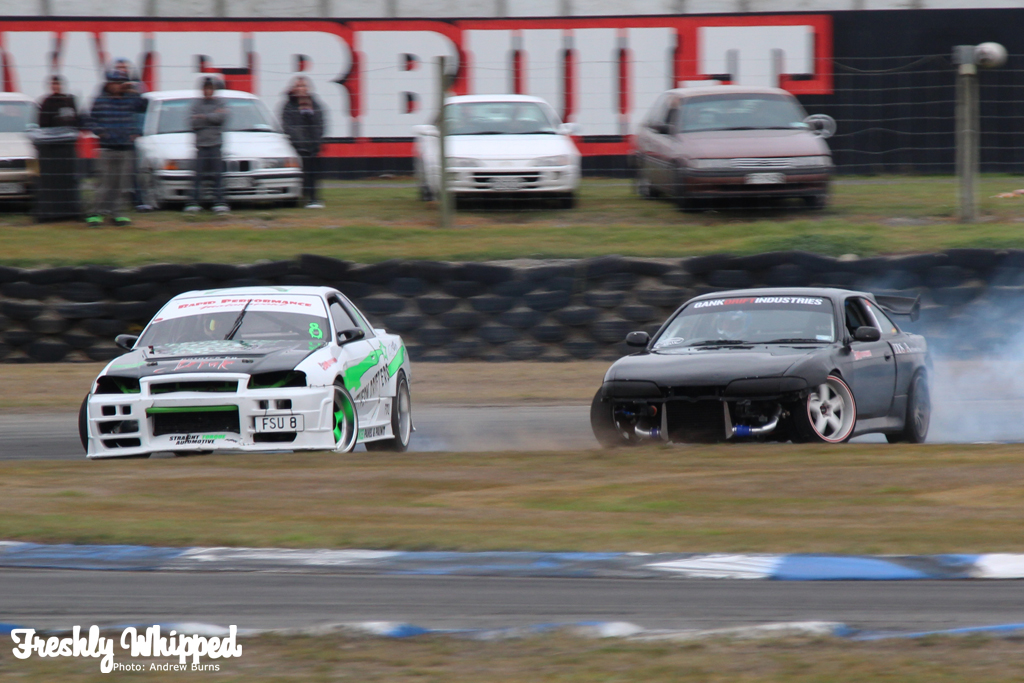 Oliver Biggs sticking nice and close to Tom Hadlee into the hairpin.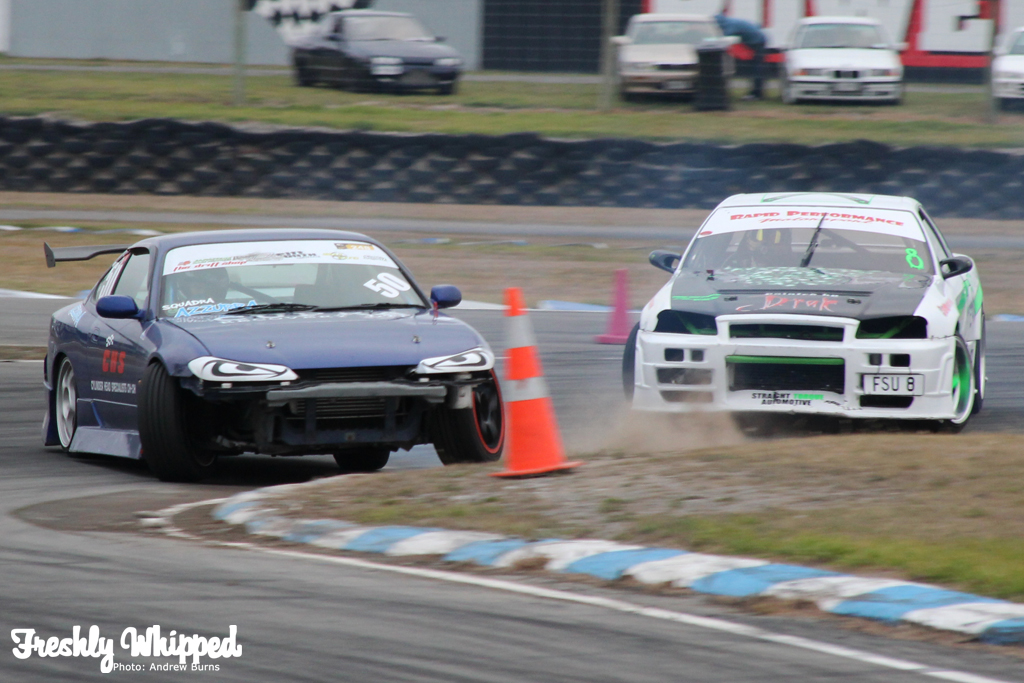 The top four saw some solid battles Brad Uren and Tom Hadlee going hard at it.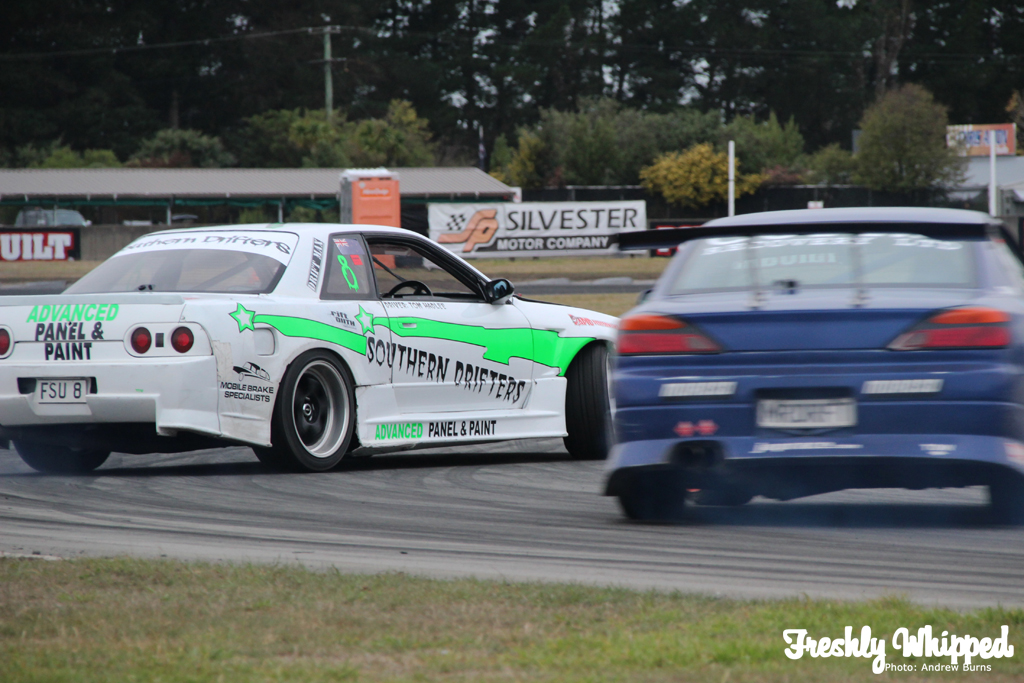 Tom taking the win.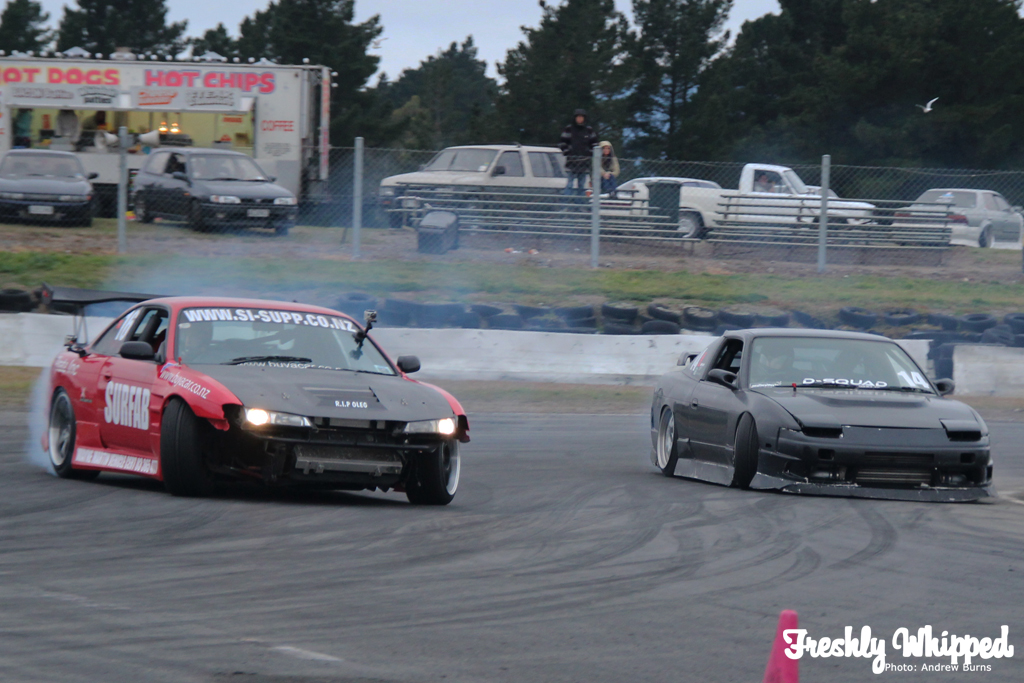 Top 4
Chris Jackson vs Mark O'Hara. Win to Jackson.
Tom Hadlee vs Brad Uren. Win to Tom.
3rd and 4th
Brad Uren vs Mark O'Hara. Win to Mark.
1st and 2nd
Chris Jackson vs Tom Hadlee. Win to Chris.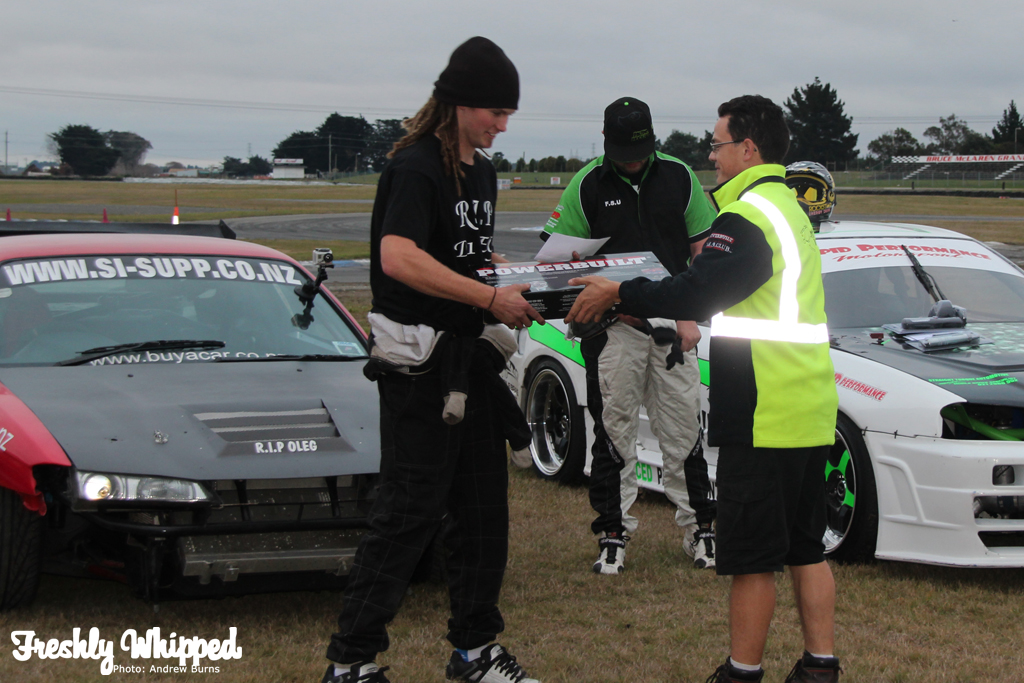 Qualifying first and finishing first solid effort there from Chris.
The Final finishing positions:
21st Joel Counter

-Andrew Burns