FRESHLY WHIPPED – CODY'S D1NZ NATIONAL DRIFTING CHAMPIONSHIP DAY 2
Since we were unable to pop up for day 1 of D1NZ, here's the main day – Saturday. After a long drive up from Auckland at 5am, we arrived at Whangarei early than expected. With dull weather and the hope that it may clear we headed off to the pits to see the damage we were told occurred on the Friday. Loose chip and drift cars don't match too well so it seems. Some drivers had smashed windscreens, destroyed wheels and one with a destroyed car.\r\n\r\n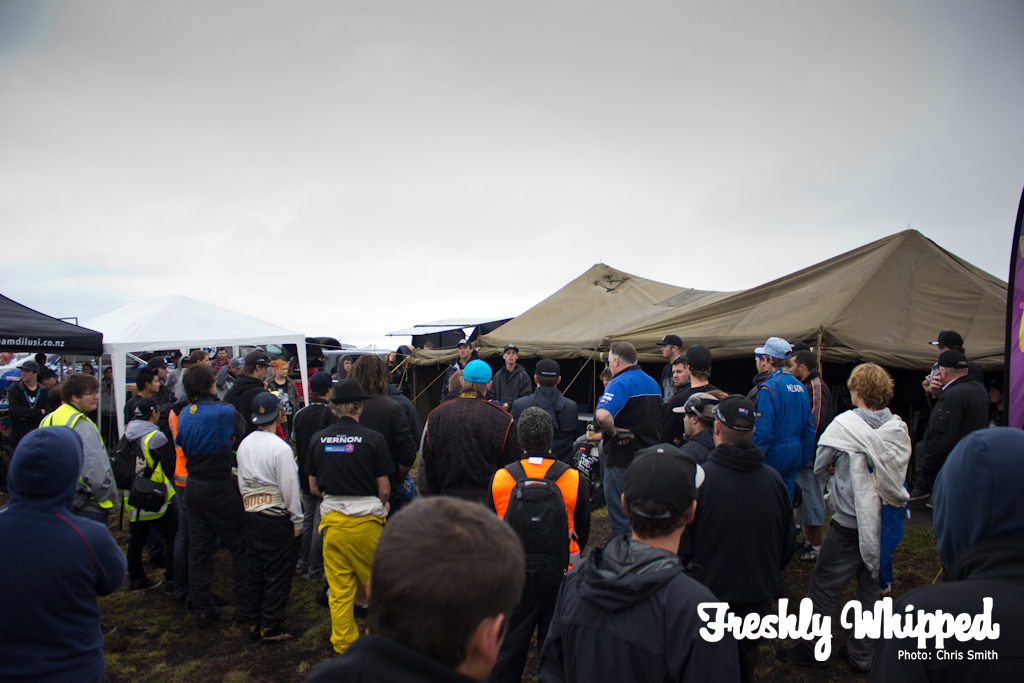 \r\n\r\nBriefings begin at 8:30am, with all of the drivers and media in attendance to find out what the heck is happening for the day.\r\n\r\n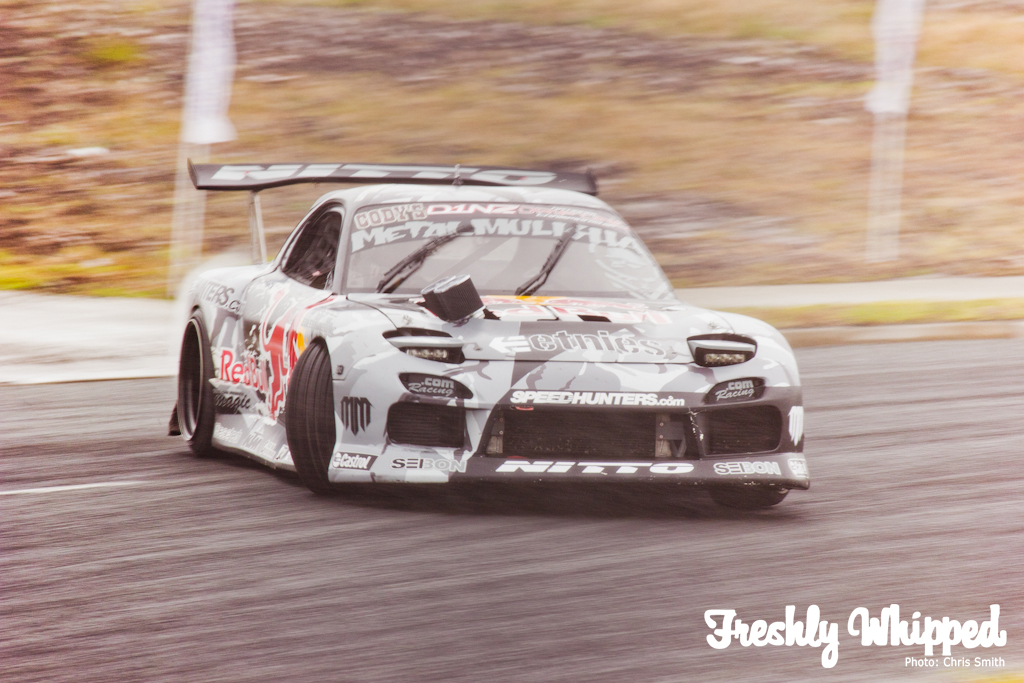 \r\n\r\nStraight into the practice laps we saw Mad Mike Whiddett killing the track in the pouring rain. Guess the Nitto tyres help a bit?\r\n\r\n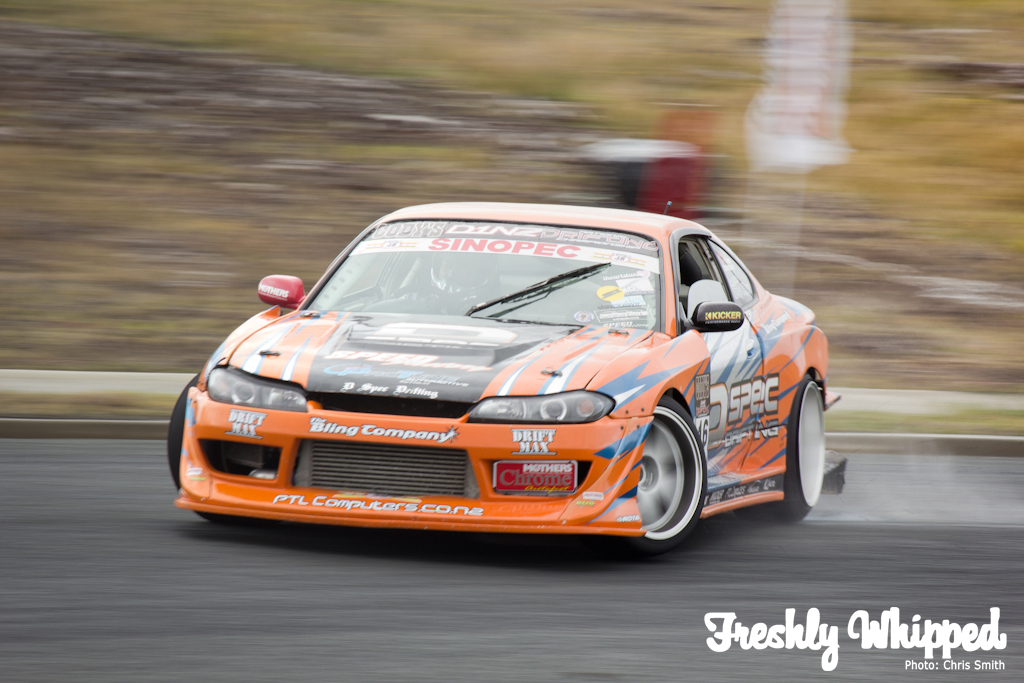 \r\n\r\nAnother contender with some great passes was Sky Zhao in his S15. After a few complications with the engine he managed to rebuild and fix the engine in time to keep competing.\r\n\r\n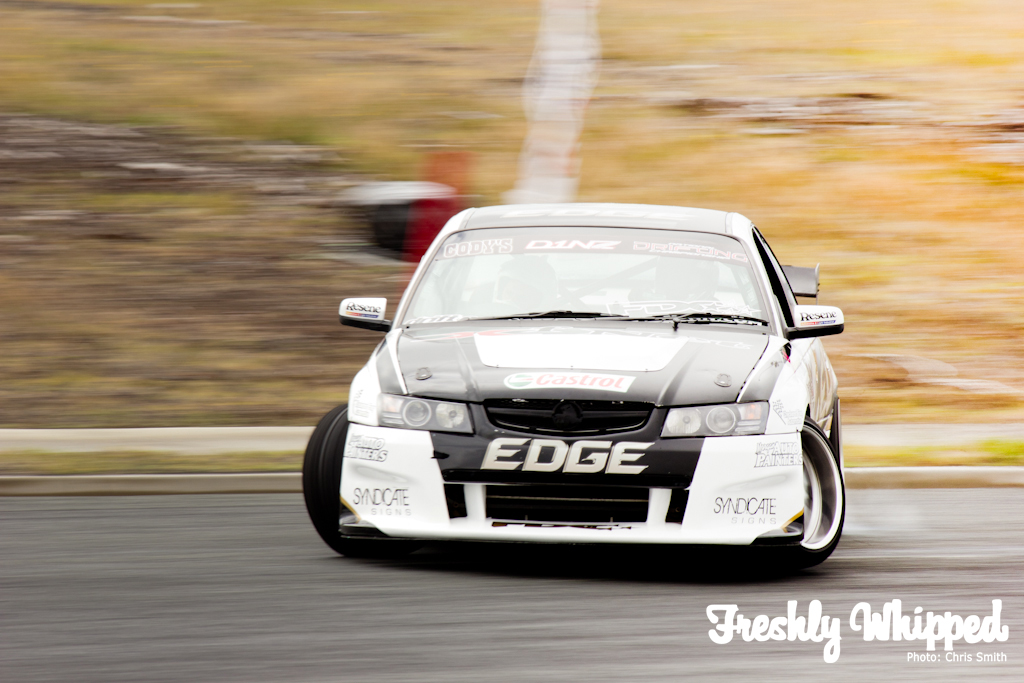 \r\n\r\nWhangarei's own Fanga Dan showed the roads how drifting is done, with the V8 prowling easily through the complex.\r\n\r\n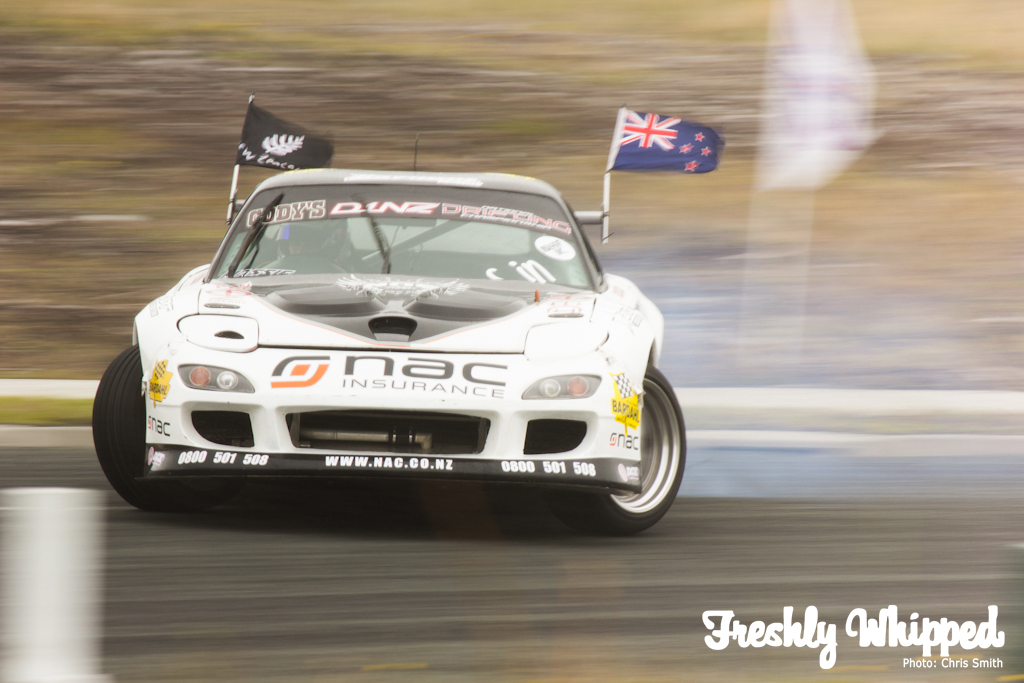 \r\n\r\nNo matter what car came through, the drifted section of the roads were always looking good. RX7′s in particular always stand out, such as Daynom's.\r\n\r\n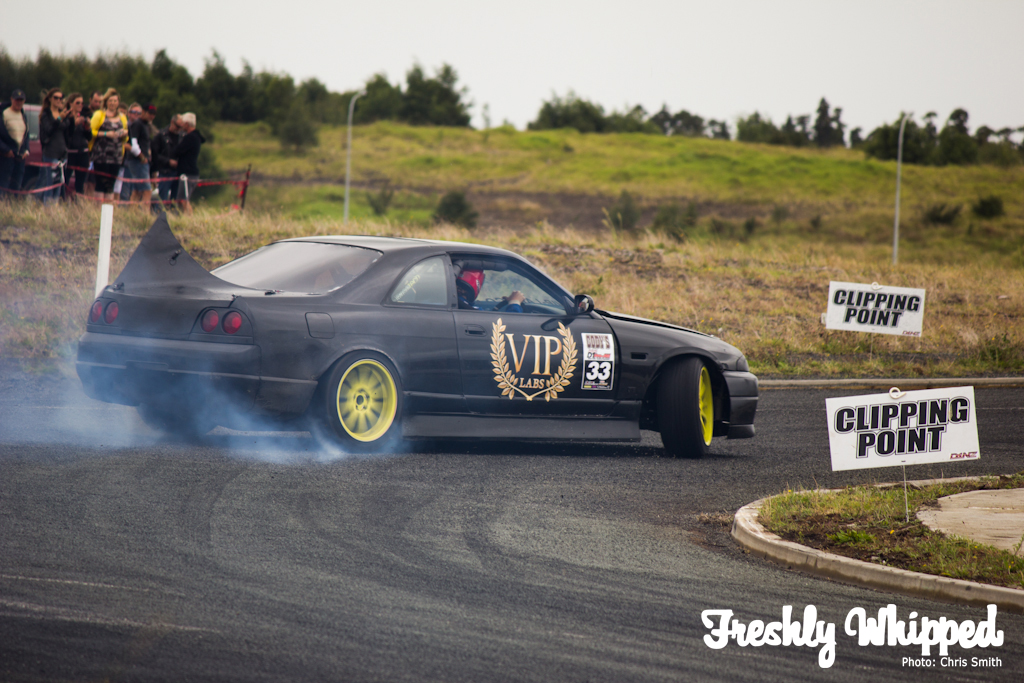 \r\n\r\nAfter the pros were done practicing, the Rookies came out for a few quick jams also. Zak managed to get a spoiler going part-way through his drift.\r\n\r\n
\r\n\r\nFan favourite and all round dope driver Bruce Tannock took the corners fast in his Achilles S13.\r\n\r\n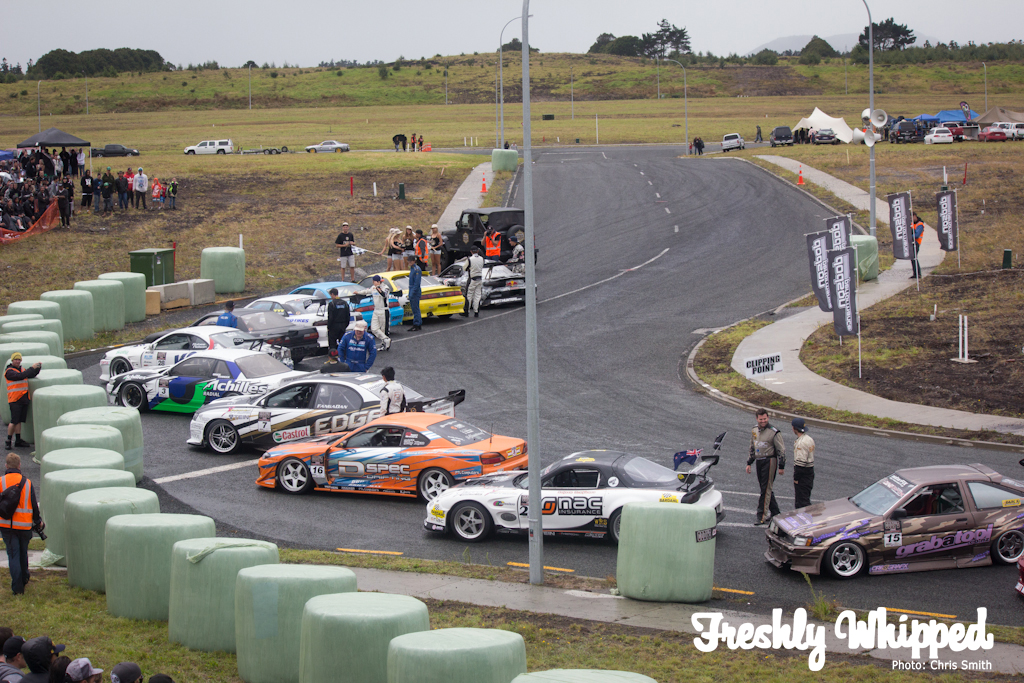 \r\n\r\nOnto the top 16 saw Cole Armstrong stuck in the pits fixing up his car!\r\n\r\n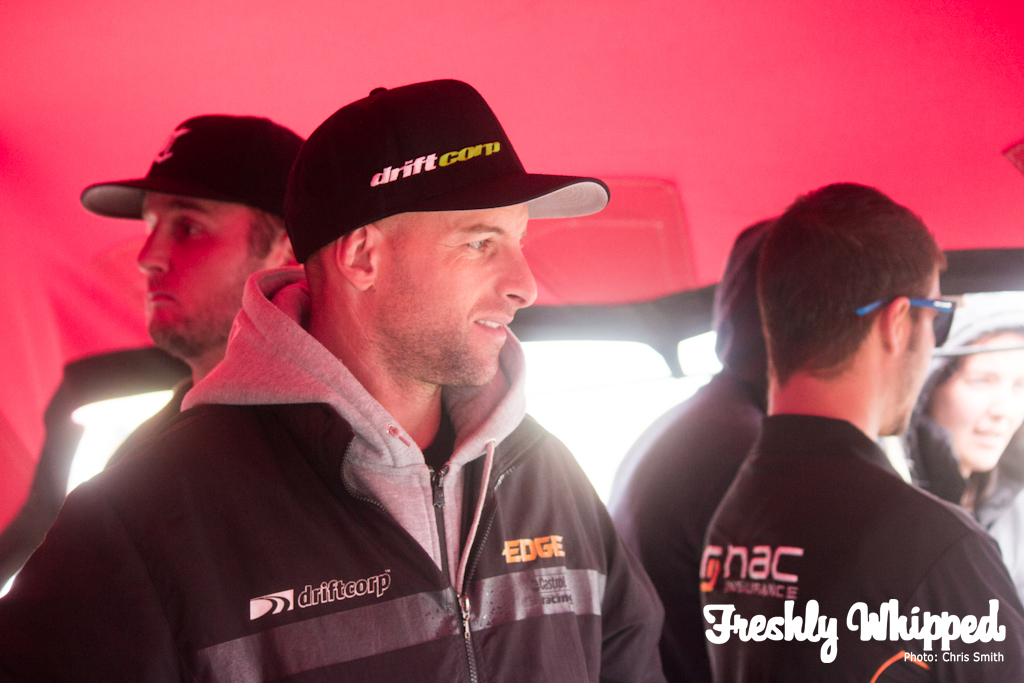 \r\n\r\nJudge Justin Rood seemed to like the sight he was seeing over Whangarei. Driftcorp repping their home town!\r\n\r\n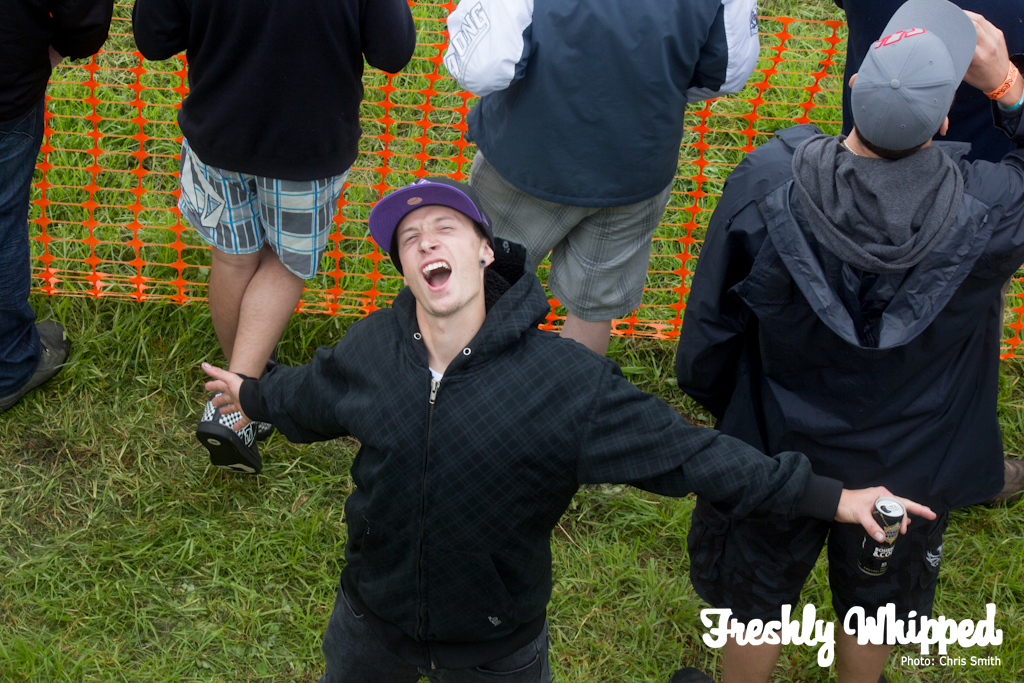 \r\n\r\nAnother happy friend was Elton! Check out his DJ page here and flick him a like!\r\n\r\n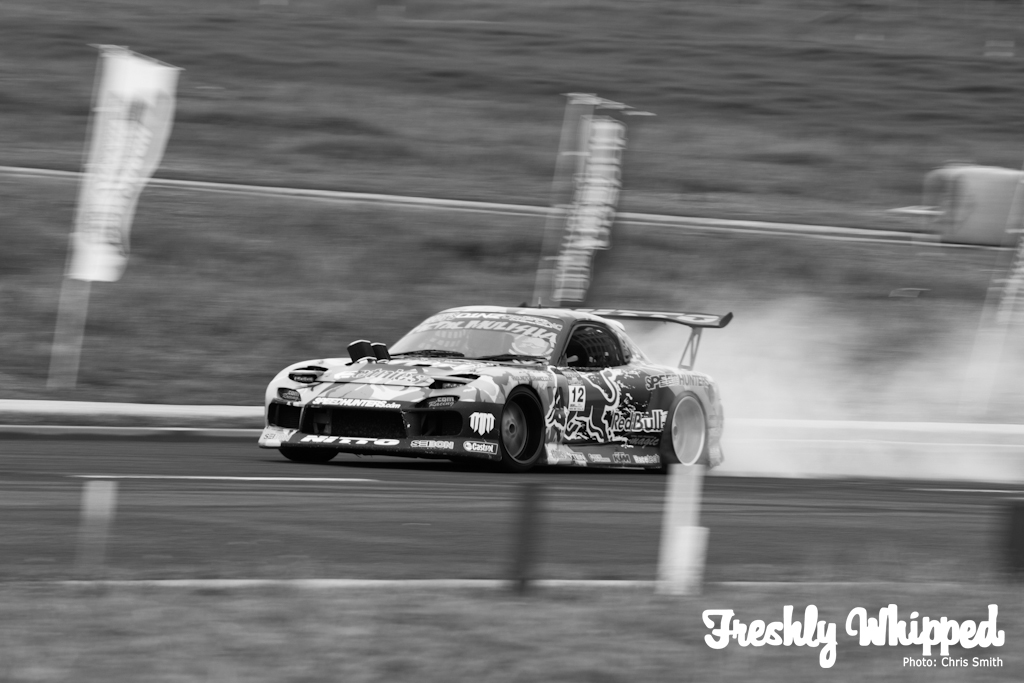 \r\n\r\nStraight onto the top 8 saw Mad Mike take out Andrew Redward.\r\n\r\n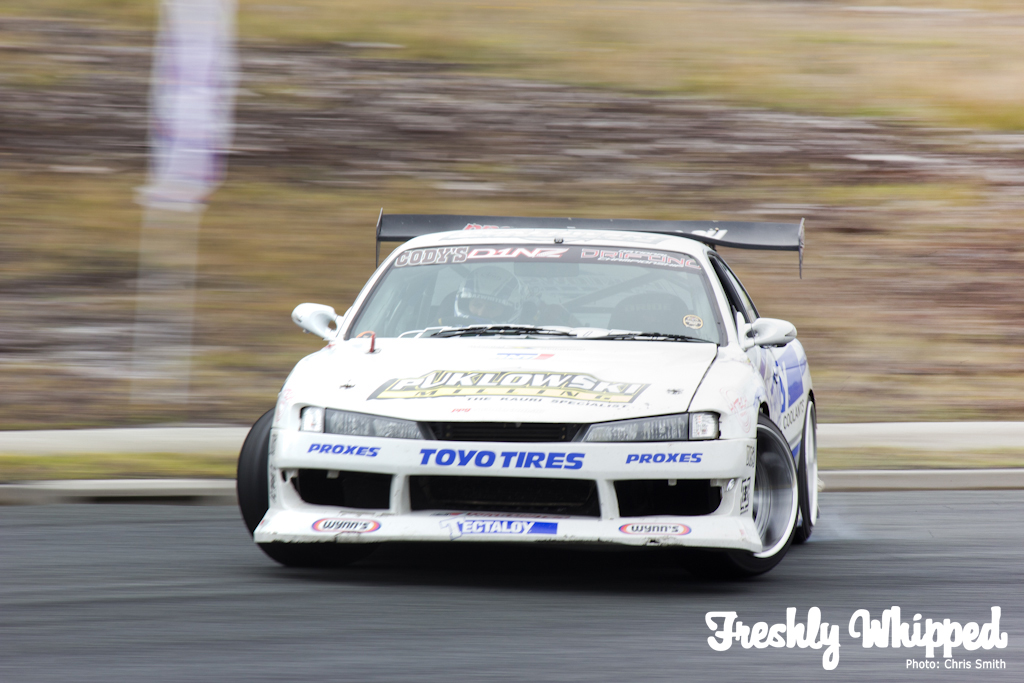 \r\n\r\nRobbee Nelson came against Gaz Whiter, which saw Gaz go through to the top 4.\r\n\r\n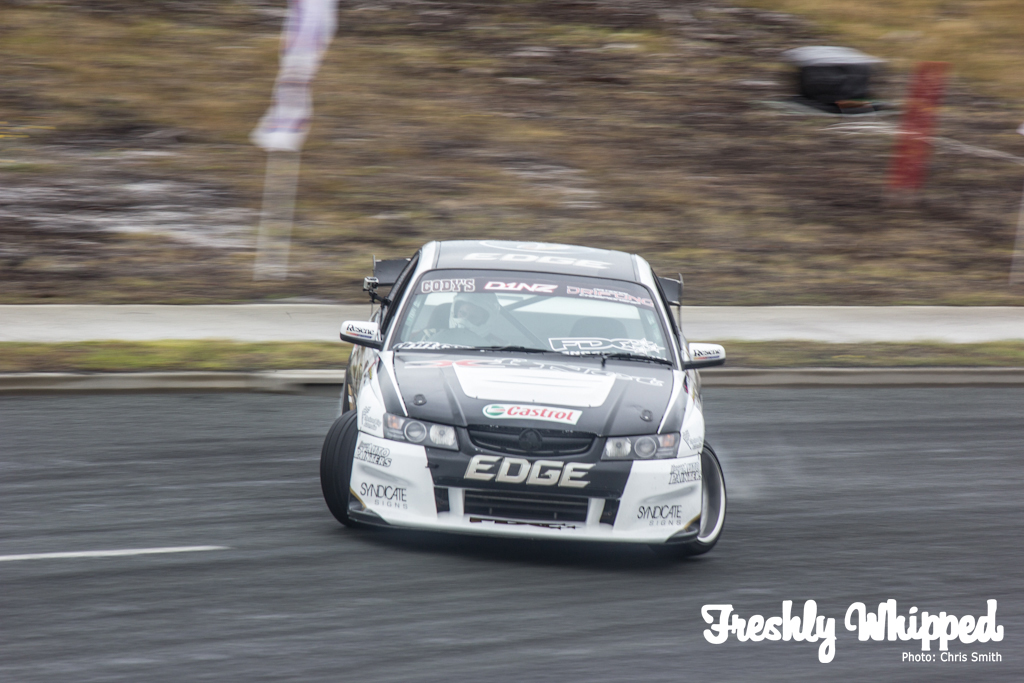 \r\n\r\nFanga Dan came up against Hugo Maclean, knocking Hugo out to move in the top 4.\r\n\r\n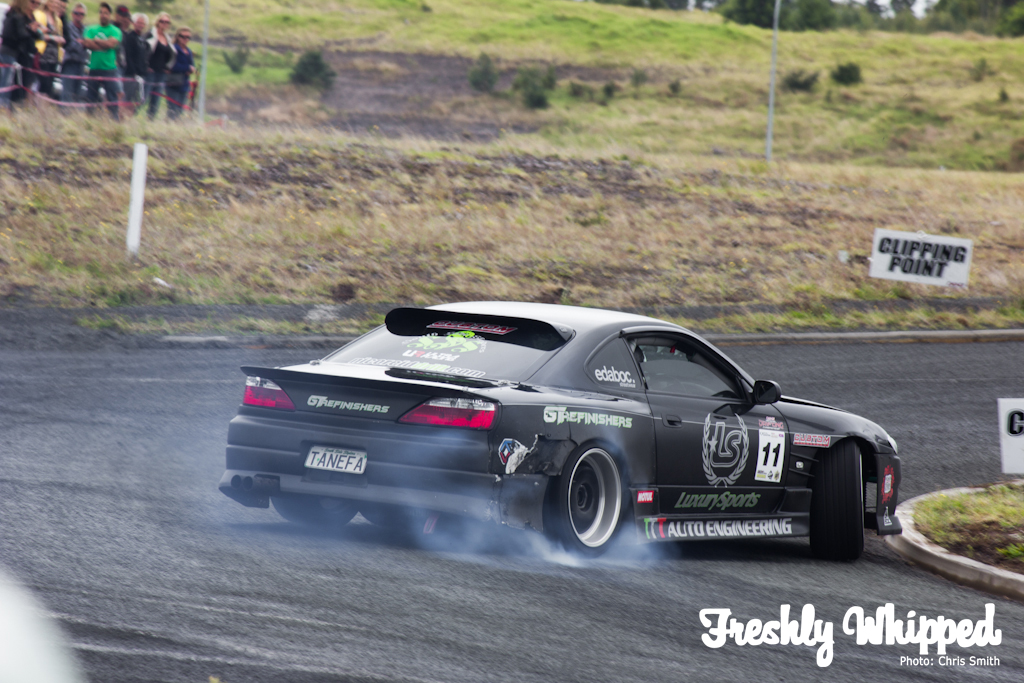 \r\n\r\nWith 2 OMT's , we finally saw Nico Reid move into the top 4 over Darren Benjamin.\r\n\r\n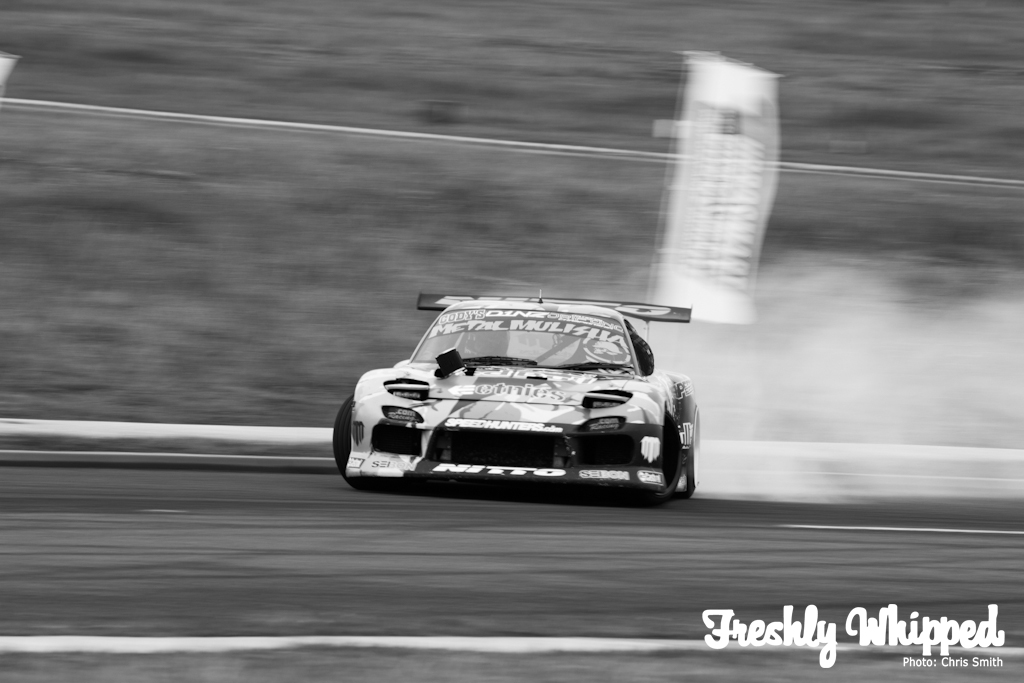 \r\n\r\nGaz Whiter and Mad Mike came up against each other in the top 4 with Mike going on to the final.\r\n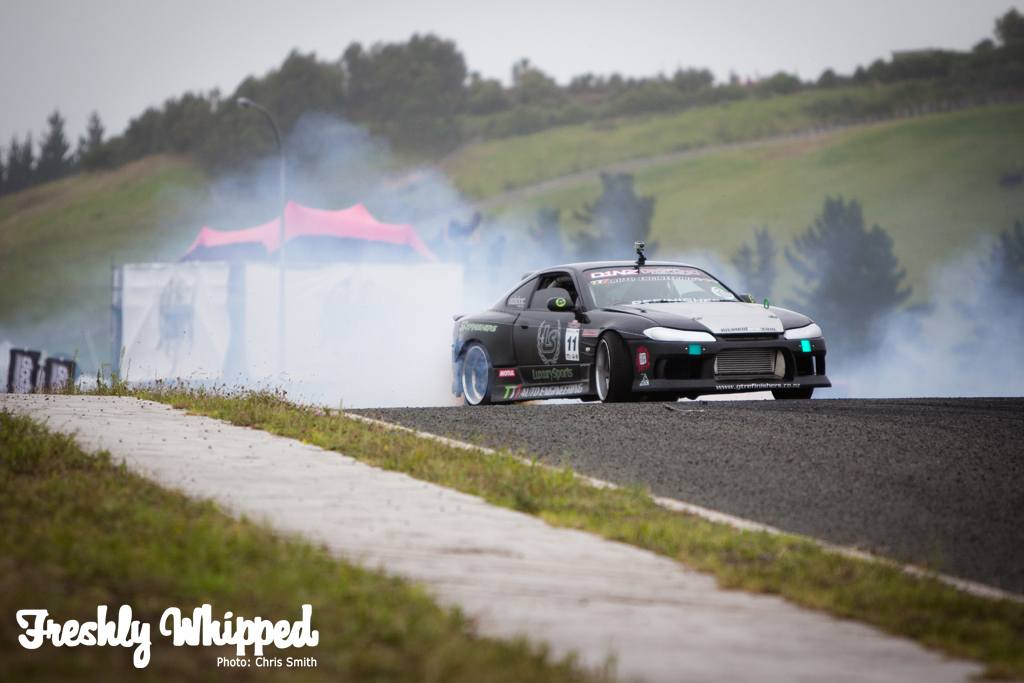 \r\n
Onto the other top 4 battle saw Fanga Dan up against Nico Reid, with Fanga Dan taking the win.
\r\n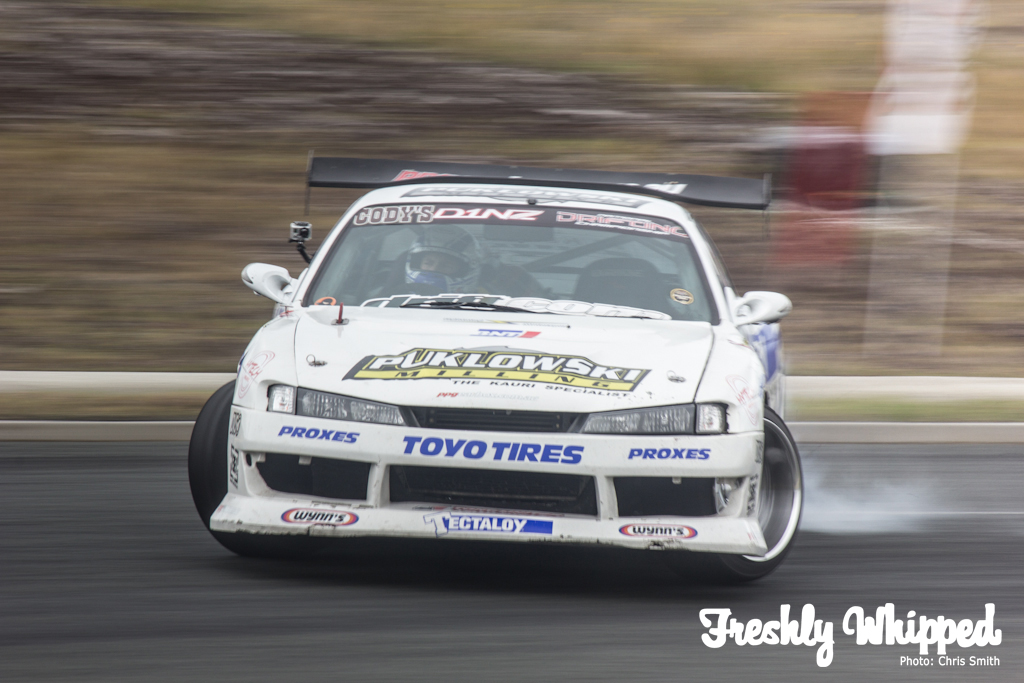 \r\n
For the runner up position we saw Gaz Whiter take out the 3rd place title over Nico Reid.
\r\n
In first place we saw Mad Mike Whiddett take out the round, with Fanga out in second.
\r\n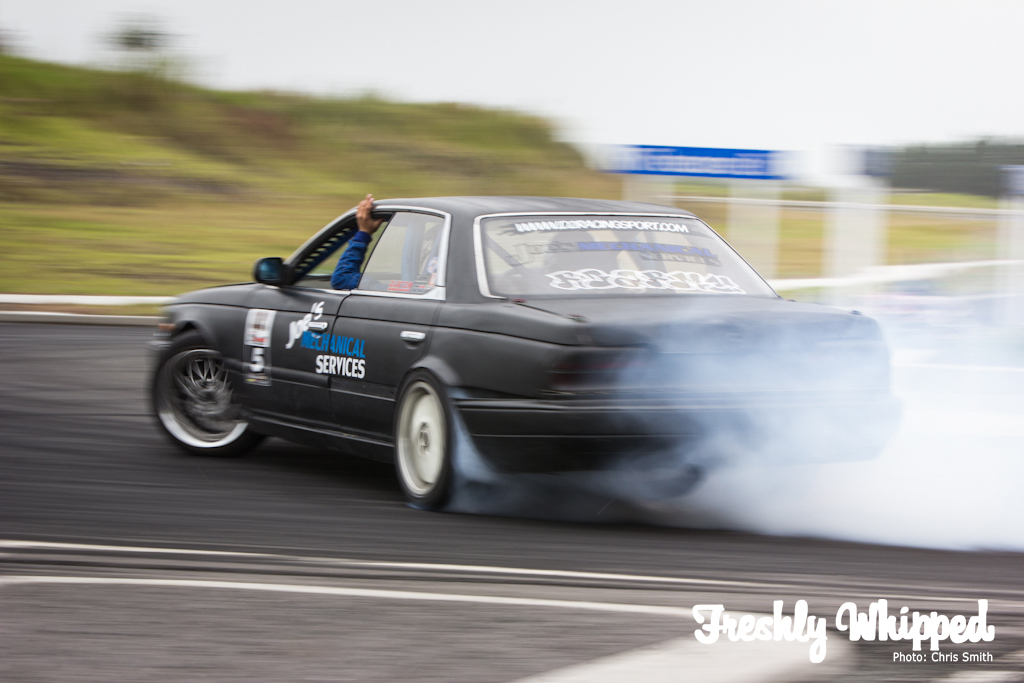 \r\n
After the round the boys took to this roundabout for a little bit of fun. Joe's Laurel looked nice smoking a 'rotary'.
\r\n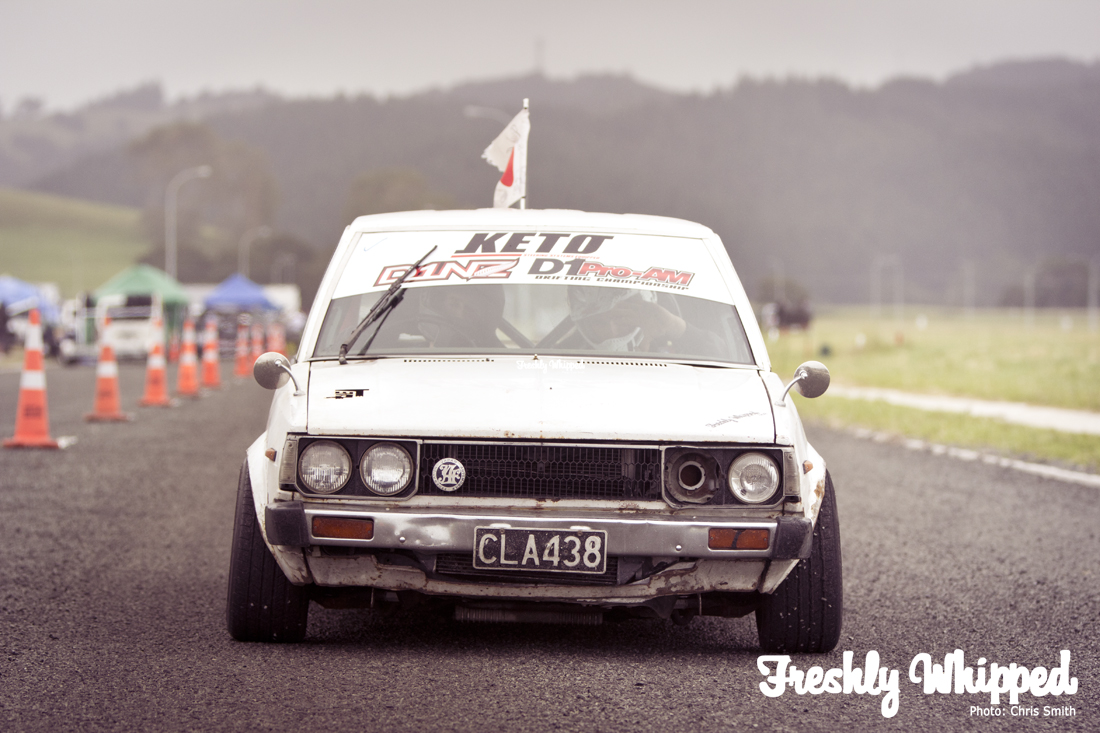 \r\n\r\nSome of the boys posed for us on the way down! Hey Todd!\r\n\r\n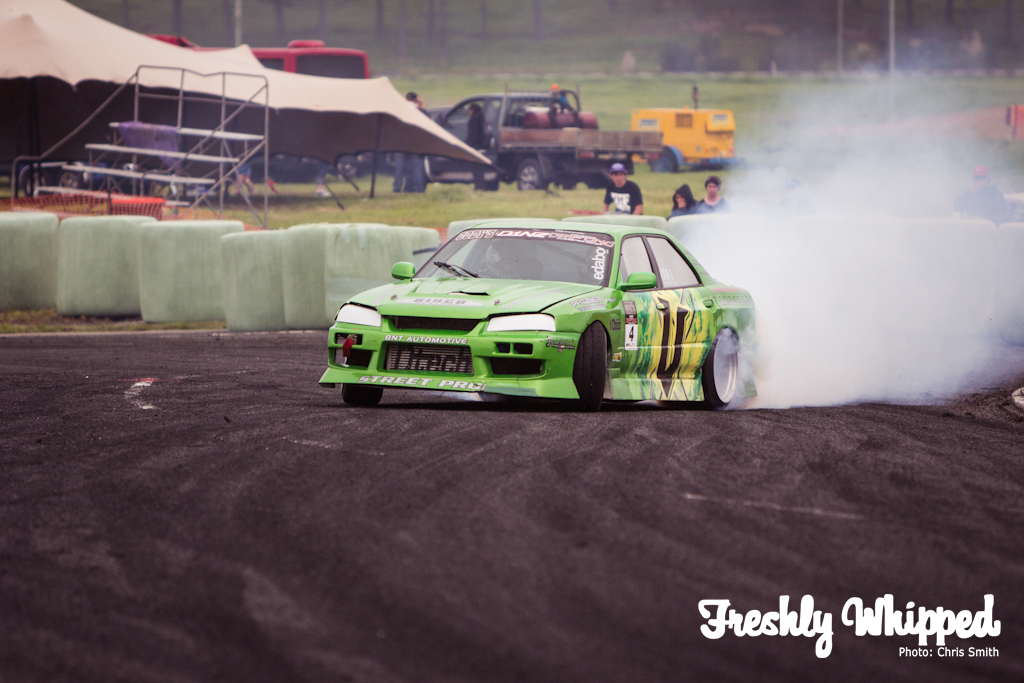 \r\n\r\nCole just wanted to end his tyres, which he did.\r\n\r\nHere's hoping we can have this again next year! But maybe with better weather.\r\n\r\n-Chris